Diablo 4 Season 2 Barbarian Uniques Items Tier List
In the ever-evolving world of Diablo 4, the Barbarian class has had its fair share of unique items, each with its own strengths and weaknesses. As players, we've been through highs and lows, experimenting with these Barbarian uniques Items, and today, we're going to take a closer look at them. Our goal is to provide a tier list and constructive feedback to help shape the future of these items in Diablo 4.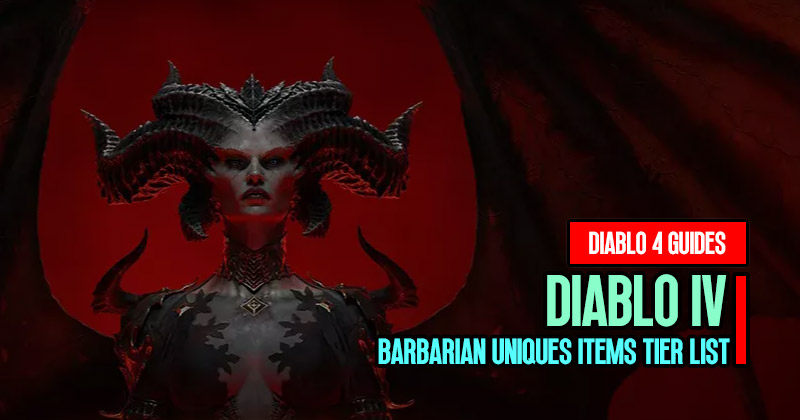 ↖ S-Tier: The Elusive Uber Uniques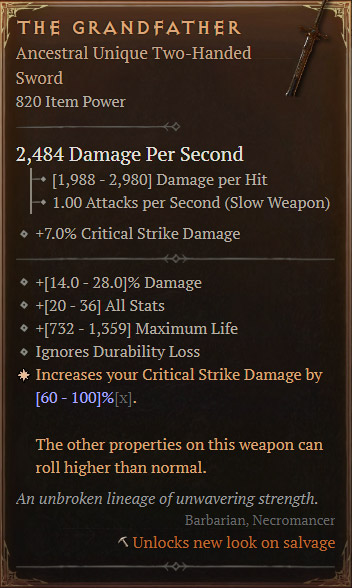 At the very top of our tier list, we find the Uber Uniques. These items are incredibly powerful, offering game-changing effects. However, they are virtually impossible to obtain under current conditions. The most notable examples include the Shaco (Harlequin Crest) for its +4 to all skills and the Grandfather for its multiplicative crit damage boost. Fortunately, Blizzard has recognized the issue and is planning to make these items more accessible in Season 2, which is highly anticipated by the Diablo 4 community.
↖ A-Tier: The RazorPlate's Unique Utility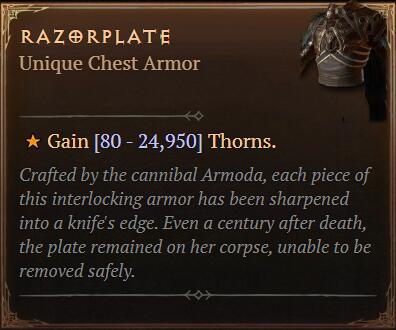 One of the standout items in the Barbarian's arsenal is the RazorPlate. While it may not be a top-tier choice for end-game content, it excels in specific situations such as speed runs. The unique aspect of reducing cooldowns and providing extra damage against elites adds an interesting dimension to the game. However, some adjustments, like removing Thorns and adding more defensive stats, could enhance its utility even further.
↖ B-Tier: The Fearing Bashes Cleaver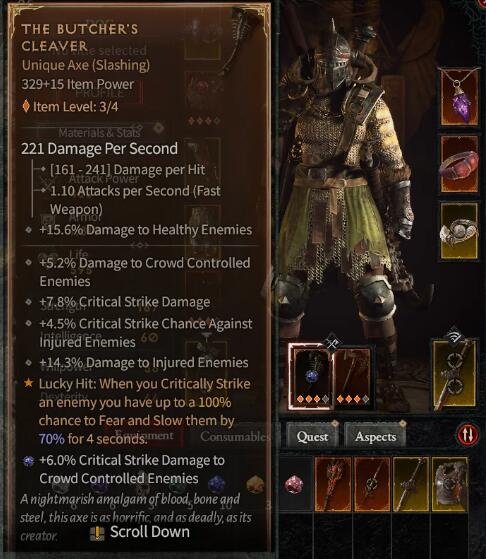 The Bashas Cleaver is an item that divides opinion among Barbarian players. Its unique effect causes fear in enemies, but this mechanic doesn't align well with the Barbarian's melee playstyle. To make it more appealing, Blizzard could consider adding a damage bonus against feared enemies, providing players with a compelling reason to use it.
↖ C-Tier: Temerity's Scaling Potential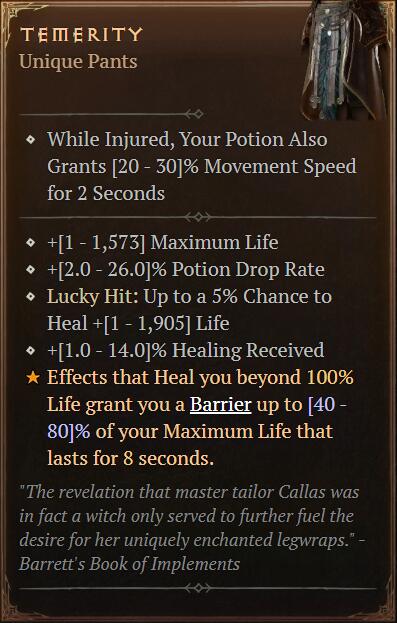 Temerity is an item that has seen significant improvement over time, especially with the scaling of its life bonus. However, it still falls short of being a top-tier choice. To enhance its viability, Blizzard could consider retaining all-stats while removing potion drop rate or healing received and adding armor or damage reduction instead.
↖ D-Tier: Gohr's Devastating Grips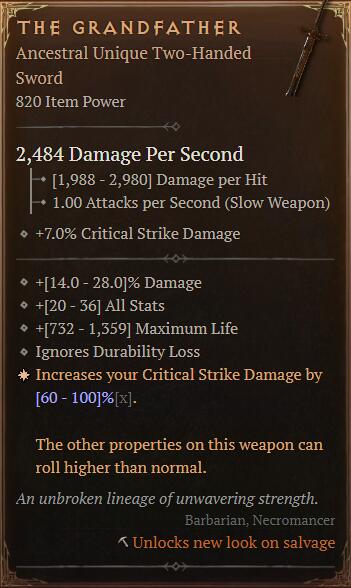 Gohr's Devastating Grips used to be a formidable choice but has been nerfed and now auto-triggers, reducing player control. This makes it less appealing for the average player. To improve its usability, Blizzard could consider adding critical chance stats, which are currently lacking on these gloves, and possibly extending the duration of its unique effect for accumulating more damage.
↖ E-Tier: The Ramaladni Weapon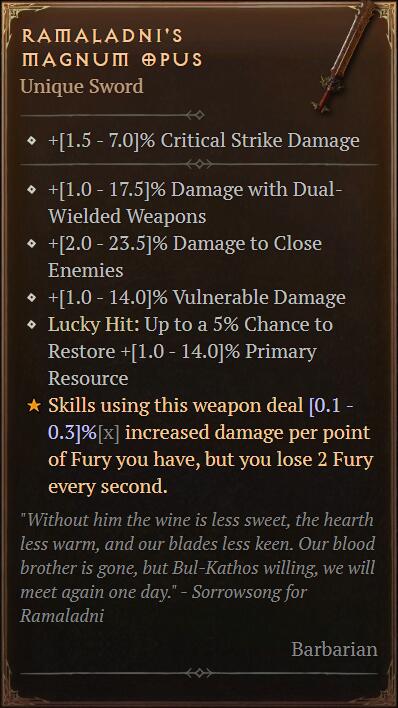 The Ramaladni Weapon has potential but is often outclassed by other Barbarian options. To make it more competitive, Blizzard could add maximum Fury as a thematic fit or increase its damage scaling slightly. This would make it more appealing to players seeking variety in their builds.
↖ F-Tier: Overkill and Feast of Crimson
Overkill and Feast of Crimson are items that see little to no use in the current Diablo 4 landscape. Both items could benefit from additional ranks to their respective unique effects to boost their damage output. For Overkill, the addition of ranks to Death Blow would be a significant improvement, making it a more attractive choice for players.
↖ G-Tier: Deteriorating Value
Items like Battle Trends, Ever Rev, and Frostburn have fallen into obscurity, with few players finding them useful. To improve these items, Blizzard could consider either giving them ranks for core skills or improving their unique effects to align better with the Barbarian's playstyle.
↖ H-Tier: Mother's Embrace
Mother's Embrace has limited use due to competition for resource aspects on rings. To make it more appealing, Blizzard could consider reworking it to restore full resources or making it effective against single targets. This would open up new possibilities for the Barbarian's resource management.
↖ Conclusion
In the ever-evolving world of Diablo 4, the Barbarian class relies heavily on its unique items to shape its playstyle. As we look forward to Season 2, there's hope that Blizzard will take our feedback into consideration and breathe new life into these Barbarian uniques. The future holds exciting possibilities for the Barbarian class, and with the right adjustments, we can expect a more diverse and engaging gameplay experience.
Most Popular Posts
Popular Category Lists