Diablo 4 Season 2 Patch Notes Review and Summary
I was eagerly anticipating the recent Diablo 4 patch notes, and let me tell you, it did not disappoint. There were highlights aplenty, from new in-game bosses to extremely rare items. This content influx promises more activities for us once we hit level 100, a threshold that previously felt like an endpoint. The roadmap provided hints about the end-game content that would keep us engaged beyond the initial gameplay.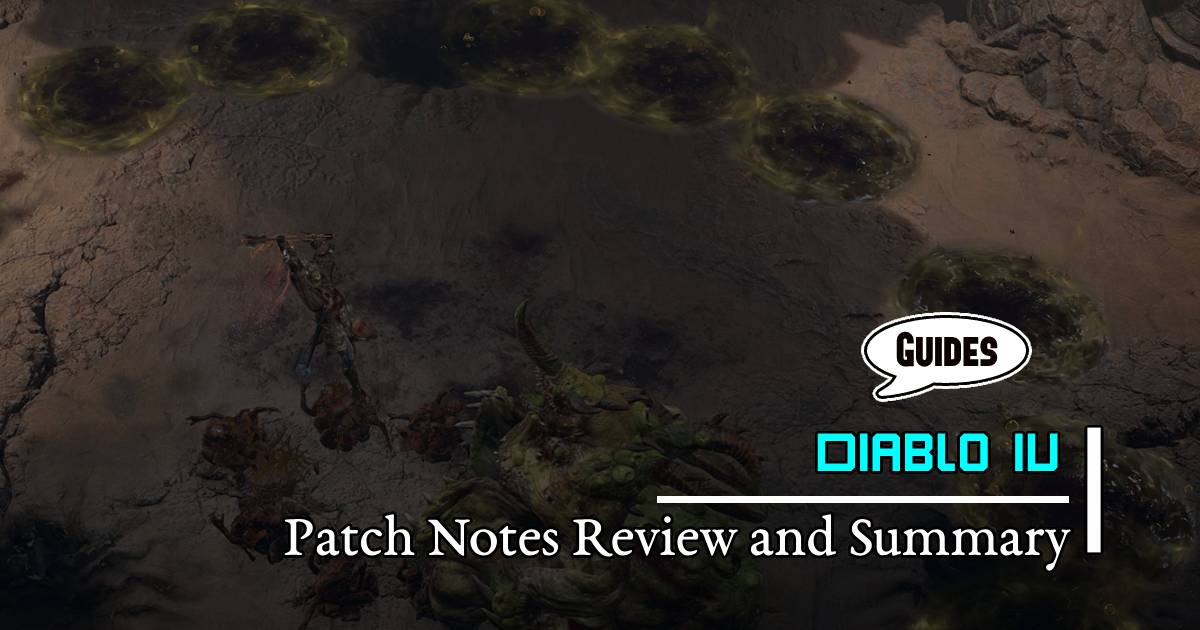 ↖ Overview & Highlights
Season two is around the corner, and there are several game changes outlined in the recent patch notes.
Positive changes overall! The game seems to be heading in the right direction.
For those who missed the live stream detailing these changes, check out the link provided.
↖ Major Additions
New Bosses & Loot: Expect new in-game bosses with ultra-rare drops. A tantalizing reason to dive back in!
End Game Content: One primary concern was the lack of things to do post level 100. With this update, there's an expanded end-game, giving players a reason to continue grinding.
Game Progression: As players level up and farm Diablo 4 Gold, they will encounter unique and legendary items. The ultimate goal? Max out level items which are now beyond level 900.
↖ Quality of Life Improvements
Stash & Inventory: Auto salvage of low-tier items and improved inventory management with search and sort functions.
Gems: Inventory space for gems has been freed up.
Auto-run Feature: Move continuously in one direction, making navigating large areas less tedious.
Experience: A 40% boost to experience gains.
↖ Seasonal Themes & Vampiric Powers
Season two, dubbed "Season of Blood," will introduce vampiric powers. These powers are tied to gear, allowing for dynamic builds and playstyles.
The introduction of a battle pass, seasonal events, and rewards that promise a rich story with voice acting.
↖ Character Changes
Defensive skill tree changes based on class.
Enhanced AI for minions, with significant buffs expected for the Necromancer class.
↖ Conclusion & Personal Thoughts
The patch addresses many concerns of the community, particularly around end-game content and the overall gameplay experience.
There's a clear indication that the developers are listening to feedback and making necessary adjustments.
The introduction of new bosses, loot, and vampiric powers adds depth to the game, ensuring players remain engaged.
Most Popular Posts
Popular Category Lists