What Enhancements Coming to Diablo 4 Season 2 Item System
Season 2 of Diablo 4 introduces significant enhancements to the item level system, addressing the stagnation players felt in the endgame. With potential item levels reaching up to 925 and a systematic increment of item levels, the endgame progression promises to be smoother as players face more formidable foes. New bosses, especially the formidable Duriel, offer unique gear drops closer to this new item-level cap. These changes and other updates are set to rejuvenate the endgame experience in Diablo 4.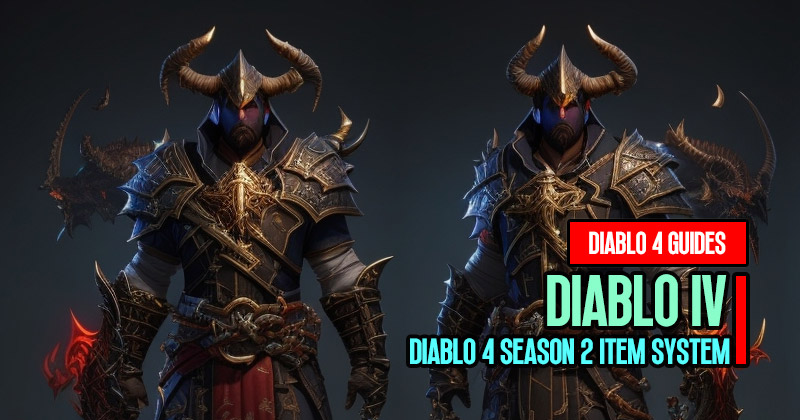 ↖ Bridging the Gearing Gap
A glaring issue with Diablo 4's endgame was the stagnation players felt after reaching levels 70 to 75. The joy of equipping new items and feeling stronger dwindled, and the gameplay felt repetitious. However, Season 2 is all set to challenge this norm. Items will now have the potential to reach up to 925 in item level, a significant leap from the previous cap.
↖ Adapting to the New System
Starting from World tier 3, the mechanics of item level progression change. When confronting creatures beyond level 55, players will witness a two-point increment in both the minimum and maximum item levels of gear drops. This pattern persists up until level 100 creatures, which can drop the coveted 925 item level gear. Beyond this, only the minimum item level rises, optimizing the chances of higher level gear drops as players face increasingly challenging enemies.
↖ Impact on Gear Dynamics
Though AIX rolls remain unaffected by these item level hikes, other crucial aspects of the gear stand to gain:
Weapon Damage: This is paramount since all ability damages scale off the base weapon damage.
Resistances from Jewelry: With the revamped significance of resistances in Season 2, jewelry's protective attributes become all the more crucial.
Armor Values: These will not only defend against physical blows but also boost resistances.
↖ The Quest for the Elite Gear
Season 2 introduces five formidable endgame bosses. Unique gear drops from these bosses promise higher than usual item levels. But it is Duriel, the level 100 Uber boss, who stands as the ultimate gear challenge. His uniques will hover close to the maximum item level, while the much-coveted Uber uniques will always sit at the peak 925 item level.
↖ In Conclusion
Diablo 4's Season 2 promises to be a game-changer. By augmenting the item level system and introducing formidable foes to combat, the developers have addressed a significant endgame progression concern. The journey from World Tier 3 upwards has been transformed into a continuous quest for gear betterment, ensuring players remain engaged and rewarded throughout their adventure.
Most Popular Posts
Popular Category Lists