RuneScape 2023 Halloween Event Guides
Welcome, fellow RuneScapers, to this year's Halloween event! If you haven't explored a Halloween event in over a decade, you're in for a treat. In this guide, we'll dive into the 2023 Halloween event, offering insights into how to join the festivities and earn awesome rewards.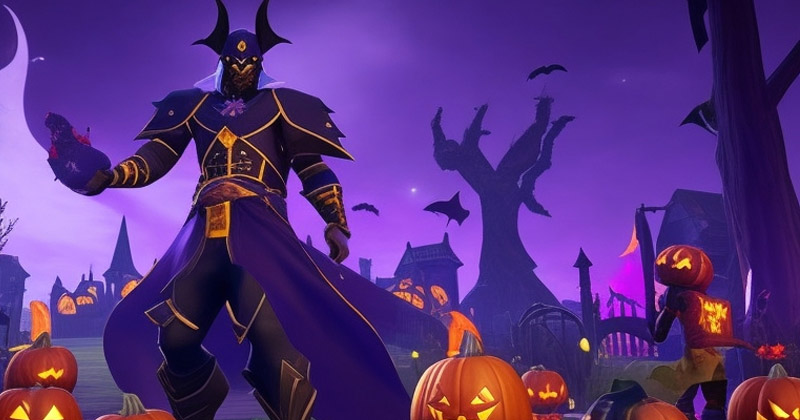 ↖ Event Overview
The 2023 Halloween event promises an array of exciting activities. Your main objectives are to smash pumpkins, attend pumpkin parties, and assist Pumpkin Pete with his mystical necromantic ritual. Don't worry if you haven't touched this game feature before; we'll get you up to speed.
↖ Getting Started
To initiate your Halloween adventure, head to Fort 4 and 3 and seek out Pumpkin Pete. If you don't have the Lodestone constructed yet, don't fret – you can still participate.
↖ Pumpkin Pete's Request
Pumpkin Pete's head has encountered some issues due to an influx of spooky skeletons in the game. Your task is to lend a helping hand by waving your arms around daily at his makeshift ritual site. In return, he'll reward you with treats to keep your spirits up.
↖ Pumpkin Smashing
During the event, you'll stumble upon pumpkins scattered around designated areas. Your mission is to smash them to smithereens. The more you smash, the better your chances of obtaining exciting rewards.
↖ Pumpkin Parties
Look out for pumpkin parties during the event. These parties involve special pumpkins with extra spirit. Smash as many as you can for valuable loot.
↖ Sweets and Treats
Pumpkin Pete has some seasonal snacks for you, including Gorgorer Gobstoppers and Pumpkin Power Puffs. These treats offer various benefits, so consume them strategically.
↖ Teleportation
To expedite your pumpkin smashing and party hopping, Pumpkin Pete can teleport you directly to the action. Say the magic word and let the teleportation commence.
↖ Event Rewards
By participating in the Halloween event, you can earn a range of rewards, including unique masks, Rs Gold and experience points. Keep smashing those pumpkins and attending parties to maximize your chances of acquiring rare drops.
↖ Parting Thoughts
Remember that the Halloween event is time-limited, so make the most of the 23 days it lasts. Whether you're a seasoned RuneScape player or just getting started, this event is a fantastic opportunity to enjoy the spooky season in Gielinor.
Most Popular Posts
Popular Category Lists