Efficient Farming FFXI Gil in Western Altepa Desert Guides
Welcome to today's edition of our Final Fantasy XI farming guide, where we explore the promising grounds of Western Altepa Desert, targeting two prime mobs: manticores and the formidable Forest Hakutaku.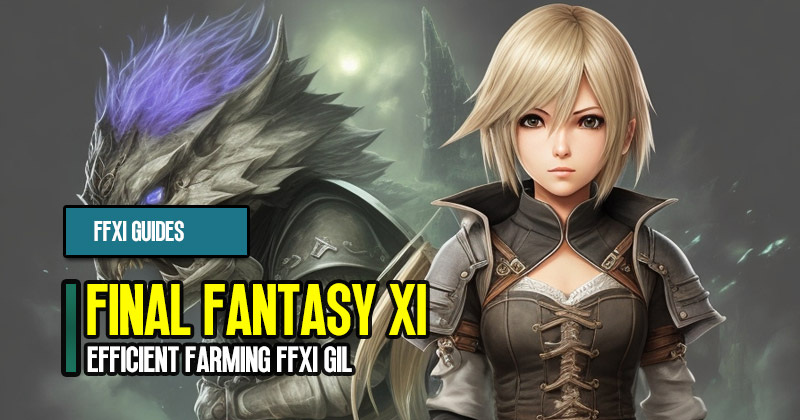 ↖Getting There: A Guided Journey
Nestled in a secluded corner of Western Altepa Desert lies our farming haven. Upon arrival, seek out a discreet tunnel entrance, which will lead you straight into the heart of manticore territory. Given the elevated challenge this area presents, we recommend that players should be well-prepared, ideally positioned at level 60 and above, with level 75 being optimum for a smoother farming FFXI Gil experience.
↖Manticores: The Ferocious Felines
These formidable foes drop coveted items such as Manticore hides and Manticore hairs, fetching over 20k per sack in the market. Equip yourself with the right macro set and engage these beasts with caution. Remember, treasure hunter abilities are immensely beneficial here, enhancing your loot drop chances significantly.
Note: Stay stocked up on Shihei and keep an eye on your surroundings. While manticores are your primary target, occasional Antica mobs may appear, providing opportunities to snag some Mithril coins.
↖Forest Hakutaku: The Giant Birds
In addition to manticores, the Western Altepa Desert is home to the giant bird Forest Hakutaku. Though intimidating in appearance, these birds are a lucrative source of Giant Bird Feathers, Kindred Seals, and Light Crystals. You'll find these birds scattered around, but primarily located in the aforementioned secluded corner.
↖ The Farming Circuit
Mastering the farming circuit is key. Start with the manticores, methodically taking down all three in the area before proceeding to the Forest Hakutaku. Maintain a steady pace, circling back once you've completed the round to ensure continuous farming.
In between, don't forget to check for Antica mobs for additional loot opportunities. Occasionally, you may encounter a Beastmaster group or other players farming beetles; be respectful and coordinate for a harmonious farming experience.
↖Conclusion and Additional Resources
Thank you for joining us on this farming Gil adventure in the Western Altepa Desert. We hope this guide has armed you with the knowledge and strategies needed to conquer the manticores and Forest Hakutaku, boosting your in-game resources and enjoyment.
Most Popular Posts
Popular Category Lists