Diablo 4 S2 Ring of the Sacrilegious Soul Necromancer Build Guides
Welcome to the ultimate guide for utilizing the Ring of the Sacrilegious Soul in Diablo 4, particularly geared towards Necromancer players. This guide will walk you through creating a build that emphasizes automatic ability triggers for an incredibly efficient and enjoyable gaming experience.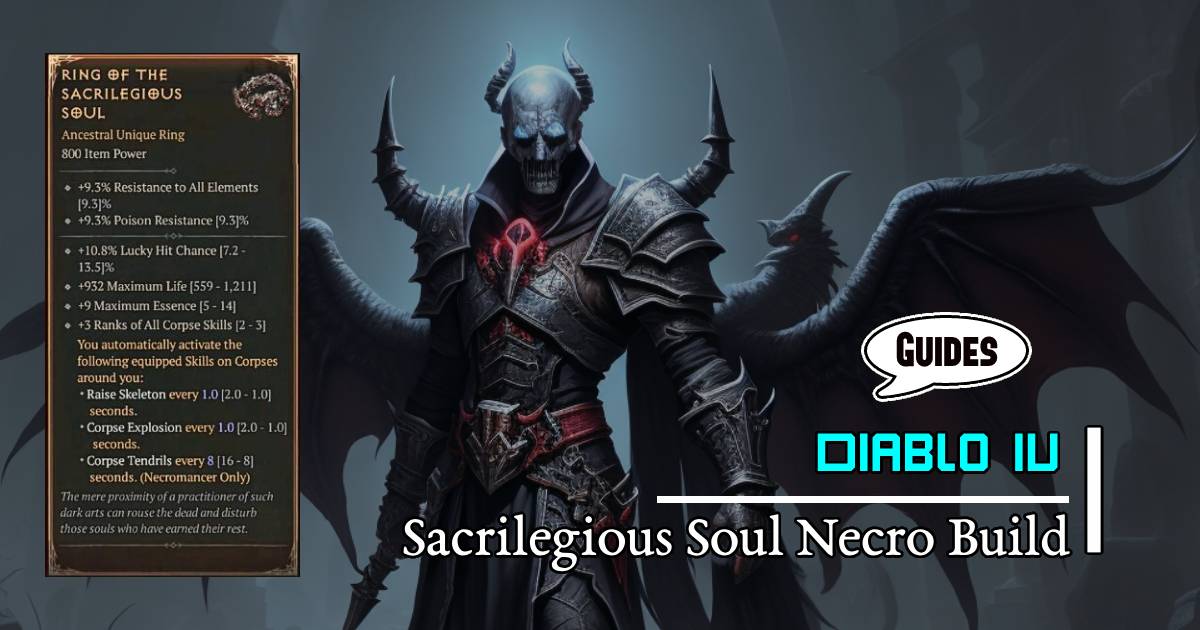 ↖ The Ring of the Sacrilegious Soul: An Overview
The Ring of the Sacrilegious Soul is a game-changer for Necromancers, enabling abilities to auto-trigger, creating a near-automated gameplay experience. It not only activates healing and dying effects but also triggers the Hammerman ability, transforming your playstyle into a full-auto build.
↖ Building Around the Ring
Key Strategy: The main strategy revolves around walking through the game, allowing the ring's effects to automatically eliminate enemies.
Life Points Consideration: With a life pool around 17K, the ring's effects are more pronounced, efficiently killing enemies by simply luring them into the vicinity of corpses.
↖ Harnessing Auto-Trigger Abilities
Automatic Corpse Utilization: The ring triggers a corpse every second, healing 3% of your life (6% when below a certain threshold).
Efficient Kills: It also activates corpse tendrils and autonomously triggers the Hammerman every 4 seconds, leading to continuous enemy elimination without manual input.
↖ Optimization Tips
Life Stacking: To enhance the build, stacking a significant amount of life will further automate the process.
Corpse Explosion Damage: Investing in corpse explosion damage can increase the efficiency of initial kills, leading to a chain reaction of auto-triggered abilities.
Avoiding Player Interference: Be mindful of other players in the area, as they can sometimes interfere with the build's efficiency.
↖ Gameplay Strategy
Effortless Event Completion: In events, standing still is often enough to complete challenges, as the ring's effects continuously work in the background.
Handling Tougher Enemies: For more formidable foes, a bit of manual intervention might be needed, but generally, the build allows for a laid-back approach.
Skill Rotations: While minimal, occasional casting of abilities like bone spear can optimize your damage output.
↖ The Ultimate HellTide Build
Potential: When fully optimized, this build could become one of the best for HellTide farming Diablo 4 Gold.
Build Versatility: The ring's effects create a self-sustaining cycle of death, making it not just powerful but also incredibly fun to play.
Build Planner: https://tinyurl.com/2a8jtua2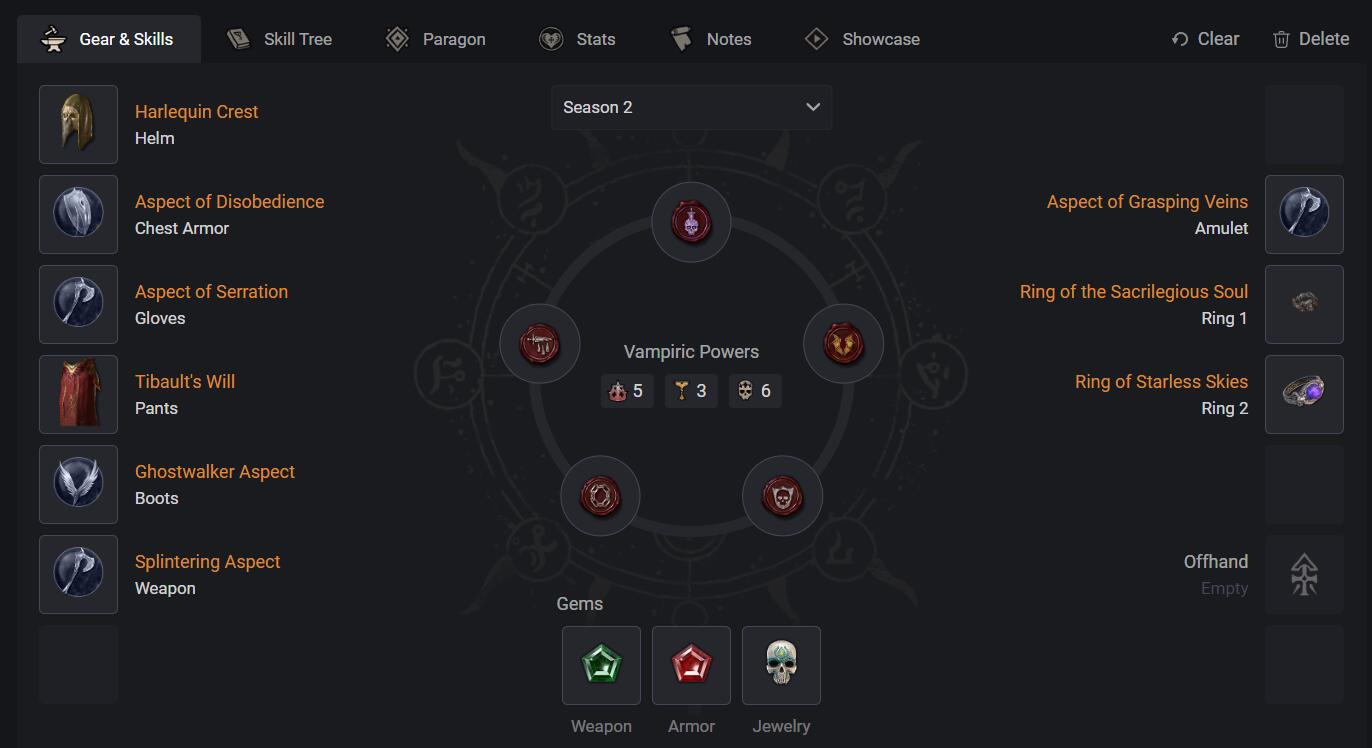 Conclusion
The Ring of the Sacrilegious Soul offers a unique and highly enjoyable playstyle for Necromancer enthusiasts in Diablo 4. By following this guide and optimizing your build around the ring's capabilities, you can achieve a near-automatic gameplay experience that is both effective and entertaining.
Most Popular Posts
Popular Category Lists