Diablo 4 S2 Efficient Farming Uber Unique Items with Summoning Duriel Guides
As we plunge into Diablo 4 Season 2, many of us are reaching those lofty high levels. If you're like me, juggling between characters and fascinated by the latest game updates like those tantalizing Malignant Unique Rings, you know there's always more to explore.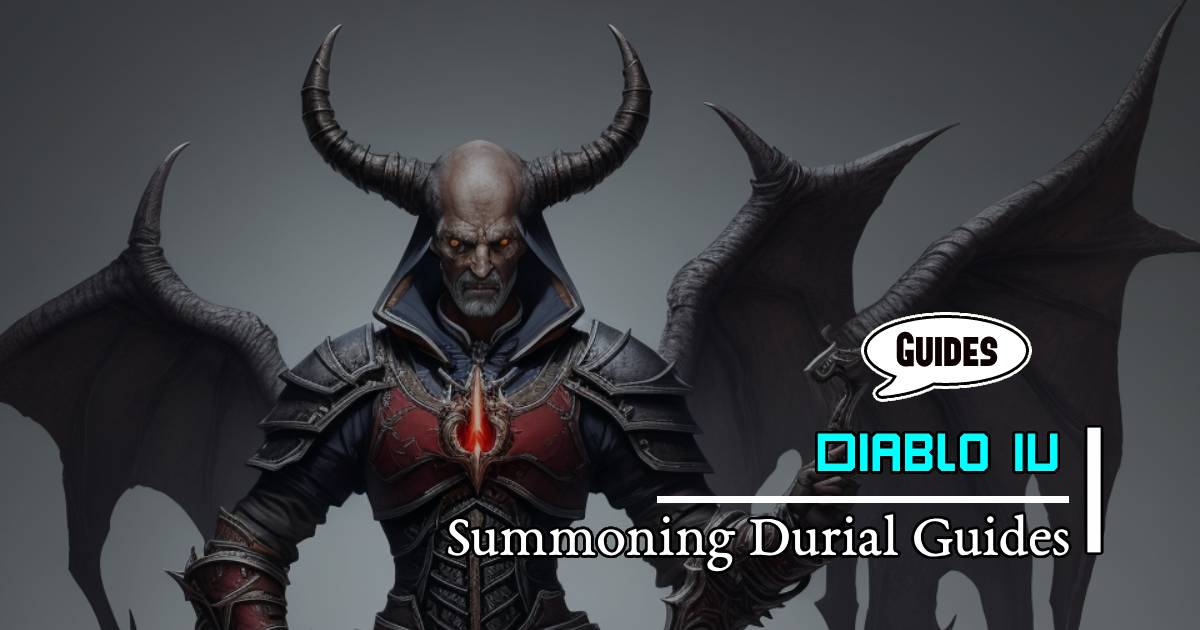 So, what's on the docket now? Farming Duriel – the new Uber boss. This formidable foe not only drops powerful uniques but also has a juicy 2% drop chance for those coveted Uber Uniques. And let's be real, who doesn't want their hands on those?
↖ Efficient Farming: Step-by-Step
Gathering Materials: The first step to challenge Duriel is gathering the necessary summoning materials. This means taking down Varshan and Grigoire. A pro tip here: focus on activities like Blood Harvest or Hell Tide, which also yield Whispers of the Dead, doubling up your efficiency.
Console Player Advantage: If you're a console player, there's a neat trick. Using local co-op, you can essentially double your material farming. Have an alt character tag along, even passively, and you'll rake in materials at twice the speed. Remember, it's about working smarter, not harder.
Trade Chat Utilization: Don't overlook the trade chat. Players often sell summoning materials for gold. Yes, it costs, but it can significantly speed up your farming process. Just be wary of scammers and keep transactions straightforward – direct gold for goods.
Duriel Rotations: This is your golden ticket. By forming a group where each member contributes summoning materials, you can face Duriel multiple times while using fewer resources. It's all about teamwork. A good place to find like-minded players? Our Discord community! We've got active Duriel rotation groups ready to go.
↖ Tips and Tricks
Exploit Awareness: Be aware that exploits, like material duplication, have popped up this season. While they offer shortcuts, they're against the game's terms of service. Play it safe and stick to legitimate strategies.
Leveling Alts: Don't forget about your alternate characters. Level them up through activities that also benefit your main goal – fighting Durial. This dual-focused approach maximizes your progress in both areas.
↖ Conclusion
Farming Durial is more than just a grind; it's about strategizing, teaming up, and making the most of your gaming sessions. Whether you're after the power fantasy of dominating the most challenging activities or just enjoying the thrill of the hunt, these tips should give you an edge.
Most Popular Posts
Popular Category Lists