Kingshunt is a multiplayer online action game that is played from a third-person perspective. It combines the mechanics of classic tower defense games with Hack and Slay combat in PvP. The gameplay is reminiscent of MOBA SMITE with a dark medieval atmosphere. The game is divided into two teams, each with five people: one group attacks the fortifications of the other group. In the beta version, you can choose from 6 different heroes, 2 of which are attackers, defenders, and supporters. Tower defense elements are shown in multiple stages in the game. You have to build a defensive tower in the first stage, and you must place it strategically. In the second stage, the defender must guide their opponent into the rated building. The attack group must, of course, prevent this situation and bypass the fortifications. This is how you participate in the test: if you want to try a multiplayer game, you can easily do it. On Steam, all you have to do is click Request access at the bottom of the green Playtest window, and you will get the permission immediately.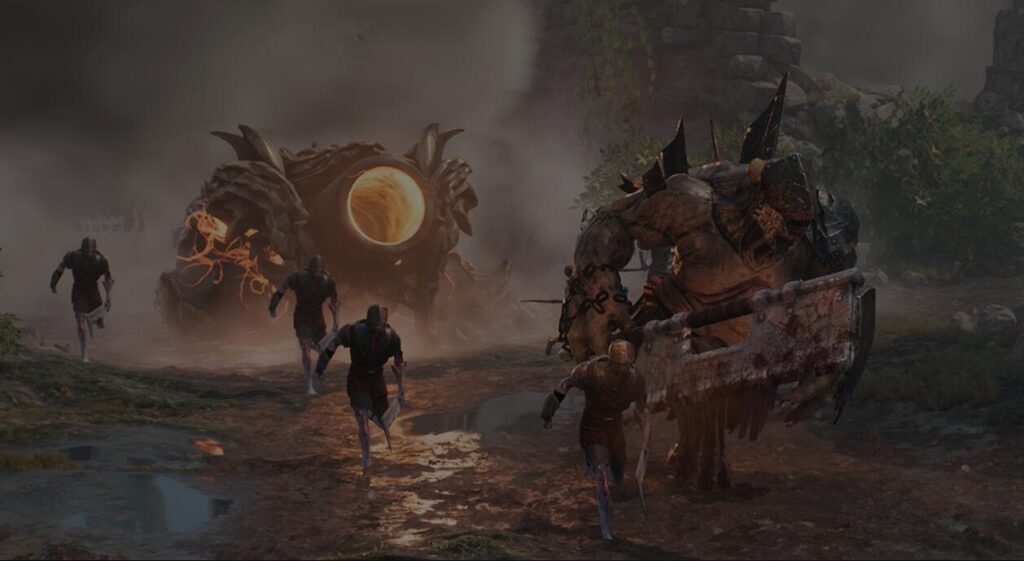 Pairing is disabled, but you can still play.
This is the problem: if you want to enter Kingshunt's multiplayer PvP, you will first hit a wall. Although you can play single-player tutorials without any issues, multiplayer games will become more complex.
Automatic pairing is disabled in the beta version. Therefore, you can only participate in PvP matches in custom games with pre-built groups, as the comments in the game will tell you. In a self-created game, you can determine the number of players and robots or choose one of two maps: forest or church.
If you start a custom game where real players have taken over not all character slots, the robot will refill them. This way, you can't test the correct PvP, but you can at least try the six different heroes in the Kingshunt beta and understand the gameplay.
Or, if you have enough friends for a custom game, you can sit down and play a few rounds on the weekend. Everyone can participate for free.