THQ NORDIC JAPAN has published the official site of " MX VS ATV Legends " during pre-order accepting.
The official site publishes various information such as screenshots, trailers, review articles in Japanese. In the future, live videos are also planned to be introduced.
This work is the latest work of the offlocation dracem game "MX VS ATV" series. Players ride Motocross Bike, ATV (Buggy), UTV (Off-Road Vehicle) and improve lace riding techniques and control races. Two players in screen split, up to 16 people are compatible with online multiplayers that can participate in the war.
In this work, two modes of "Carrier Mode" and "Trail Mode" have been added. In "Carrier Mode", the player will be a race along the Moto Cross competition schedule. The story changes, such as changing sponsors that can be acquired or being invited to special events. In "Trail mode", you can enjoy races in nature such as forests, main fields and mountains. Motocross bikes, ATVs, and UTV machines and riders can be customized freely, selecting each part such as engine, tires, chassis, and tuned. Each part is made by the top manufacturer of an off-road machine. In addition, the appearance of the rider can be changed freely, and helmet and suit can be changed to the desired style.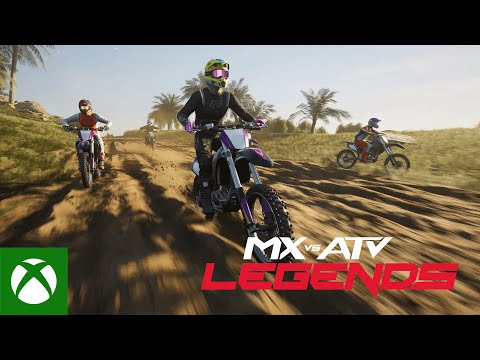 "MX VS ATV Legends" is a PC (STeam) version May 25, Xbox Series X | S / Xbox ONE Download) May 24, PS5 / PS4 (Package Download) July 722 It will be released. PS5 / PS4 / Xbox Series X | S / Xbox ONE Download version pre-order is being accepted.