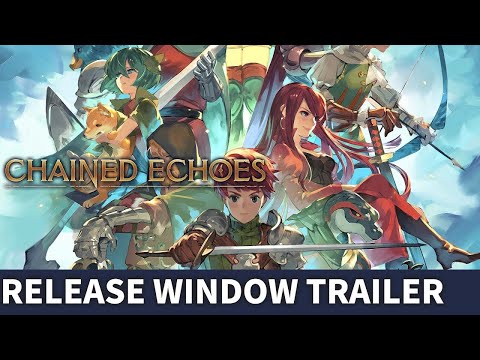 There are news for the round-based role-playing game in SNES style, Chained Echoes. Deck13 has shared a gameplay trailer with a period of time for the possible release.
Chained Echoes is developed in a classic 16-bit style and should become a modern homage to round-based JRPG. According to the official website, the player's decisions will affect the entire country and the future, it should give JRPG-typical mini-games and a complex equipment, skill and state system.
The game will take place in an open world called Valandis, which can explore her on foot, by airship or even by Mech. The setting seems to be medieval rather, nevertheless you have the choice in the game to make the fight and explore in Mechs in order to act more powerful or agile.
The trailer shows that you have control of a group of different people with different skills. The individual characters hold certain classes or jobs, there are e.g. an archer, a knight with lance and a healing bard.
The last information that the trailer is pricing is a publication period. Chained Echoes comes this year in a month of "-Ber" ends. This results in a publication in the last third of the year, sometime between September and December.