It was developed by Nimn Neuron (CEO Kim Nam -seok) and unveiled the 52nd new character 'ADINA' at the PC online survival battle arena 'Eternal Return', which is serviced by Kakao Games (CEO Cho Gye -hyun).
Adina, an optimistic astrologer, is an experiment that strengthens various skills by putting the 'celestial', which is a unique resource such as the sun, the moon, and the star, in the crystal beads.
The main skills of 'Adina' include 'Reading Star', a passive skill that reduces the movement speed of the target when the basic attack is met in a certain period of time, 'Reading' ▲ 'Espect', a skill that causes damage to the opponent and adds additional debuff effect according to the sun, the moon, and the celestial bodies. '▲' Discentant ', which causes the object to damage the subject by attaching the celestial body to the target, and then drops the celestial body on the floor and deals damage to the enemy within the range. It was composed of '.
In addition to the addition of new characters, various systems were improved. On the character selection screen, the 'Character Select Screen Team Voice Participation Function' has been added to turn on and off 'Voice Chat'. In addition, the balance improvement and bug modifications of various experiments were also made.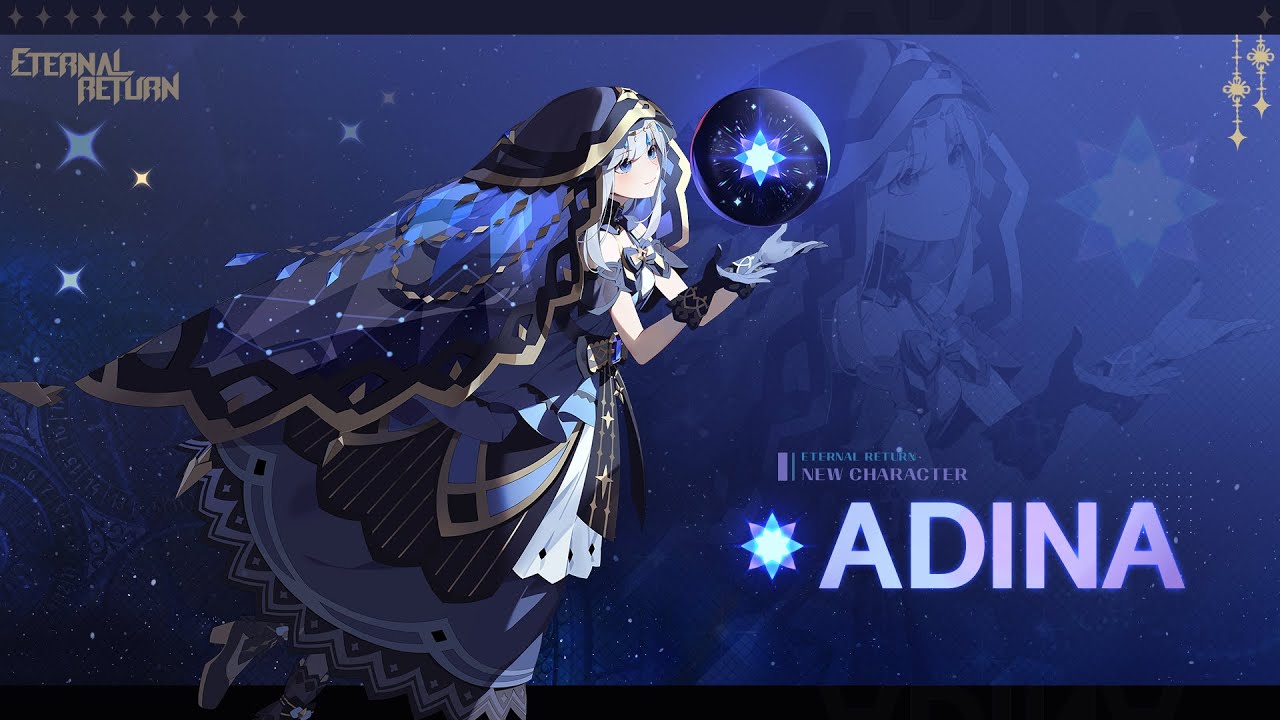 'Eternal Return' is a game where up to 18 players use various strategic battles to select the last one or one team. Anyone can enjoy it for free through 'Daum Game'.