Switch comeback: Legendary Zelda
According to an industry insider, the two legendary Zelda games Wind Waker and Twilight Princess for the Nintendo Switch will appear this year. We explain to you what is about the rumors of a Gamecube collection.
Wind Waker and Willht Princess for the Switch?
After the Legend of Zelda: Skyward Sword received an HD new edition for the Nintendo Switch last year, there are now rumors about two more new editions for the popular Zelda universe. According to the well-known industry insider Jeff Grubb, Nintendo is planning a new collection ** for this year, consisting of the two cult games The Legend of Zelda: The Wind Waker and The Legend of Zelda: Twilight Princess.
If Grubb is right with his statement, a dream would come true for many Zelda fans. For years, the fans have been wanting to be a Switch version of Wind Waker, which is one of the ** most popular Zelda games in addition to Ocarina of Time.
That would even be the second new HD edition of Wind Waker. The original game was released in 2002 for the GameCube and in 2013 in a strongly polished variant for the Wii U.
How credible is the Zelda rumor?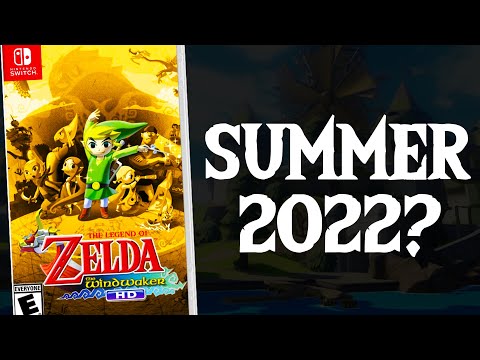 Regardless of Grubbs credibility, it is quite likely that Nintendo is already working on a new edition of the Zelda games mentioned. There are two reasons for this:
Wind Waker and Twilight Princess were both released for the GameCube. A kind of Gamecube-Zelda-Collection therefore makes sense and fits the presumption of Grubb.
In addition, it was recently confirmed that Breath of the Wild 2 will no longer be released in 2022. An HD collection of two of the most popular Zelda titles would be the ideal replacement for this year's Christmas business.
Thus, the release date mentioned by Grubb would also be obvious in October 2022 . We only find out whether the HD collection really exists in summer. There is no E3 this year, but there will be various alternative events again. Below is certainly a Nintendo Direct .
Most Popular Posts
Popular Category Lists