The Division 2: season 9, further content and roadmap unveiled
Ubisoft announced today that new content for Tom Clancy's The Division 2 will be released on May 12th. Season 9: Hidden Allianz and the new PVE mode countdown will be the highlight of the upcoming title update 15.
Season 9: Hidden Allianz is available for everyone who owns the Division 2 Warlords of New York.
A new enemy appears in season 9: The new season continues the history of The Division and brings the agents back to the aftermath of their commitment to a former commander of the division that became a traitor.
A new goal, Captain Lewis, runs freely and the division has to collect information and switch off four high -ranking true Sons before you can face it. Season 9 is one of three seasons that will appear over the year.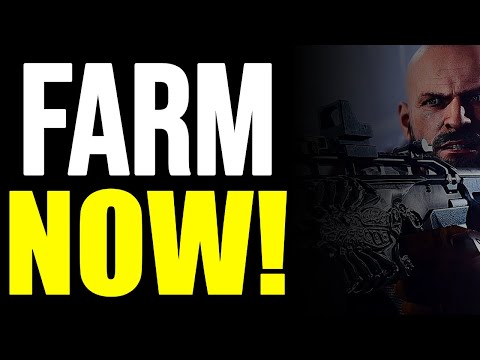 New co-op mode for eight players: Countdown is a new and intensive co-op mode in which up to eight division agents are sent to a power plant and have 15 minutes to stabilize a power plant and a lockdown too impede.
The agents who are used in two teams of four start at different locations on the map and have to work together to master the challenge. The division is confronted with some familiar opponents that you have to ward off to secure the power plant. After all, you have to call the evacuation helicopter before time runs.
New feature-know-how: From May 12th, the feature KNOW -HOW offers the player a new way to improve their equipment and upgrade basic values such as damage, armor and skills. Players can increase their know-how by using every object in the game.
The more different objects you use, the higher your level. The know-how also enables players to increase the underlying of each individual object and reach a new performance limit.
New weapons and equipment: The new update will also contain a variety of new objects, including the Heartbreaker equipment set, new exotic objects, new named objects and more. In addition, additional rewards for players with the Season 9 Pass are offered.
Twitch drops: From May 12th to May 31st, all Twitch streamers in the Division 2 directory are entitled to Twitch drops. This means that all spectators receive free rewards if you look at a Division 2 stream during this period.
The rewards include a legacy container, two high-end containers and an exotic container. There are drops after every hour, after 4 hours of watching all drops can be obtained.
Free Weekend: From May 13th to 15th, The Division 2 is on the Xbox Series X | s and Xbox One, PlayStation 4, the Epic Games Store and Ubisoft Connect on Windows and on Stadia, Luna and Ubisoft+ playable free of charge.
Most Popular Posts
Popular Category Lists