V Rising not only surprised us with its RPG/Survival/MMO mix but also that the game looks almost finished despite Early Access. At the same time, the Stunlock Studios game blossomed into a real Steam success overnight – and it hasn't slowed down yet.

Of course, the question arises as to how V Rising will continue in the coming weeks and months: What have the makers planned? How and in what way is feedback from the community taken into account? And will there be a roadmap?
We were able to sit down with Jeremy Fielding, community manager at Stunlock Studios, and talk about the future of V Rising. Find out what you can expect from the survival hit in our interview.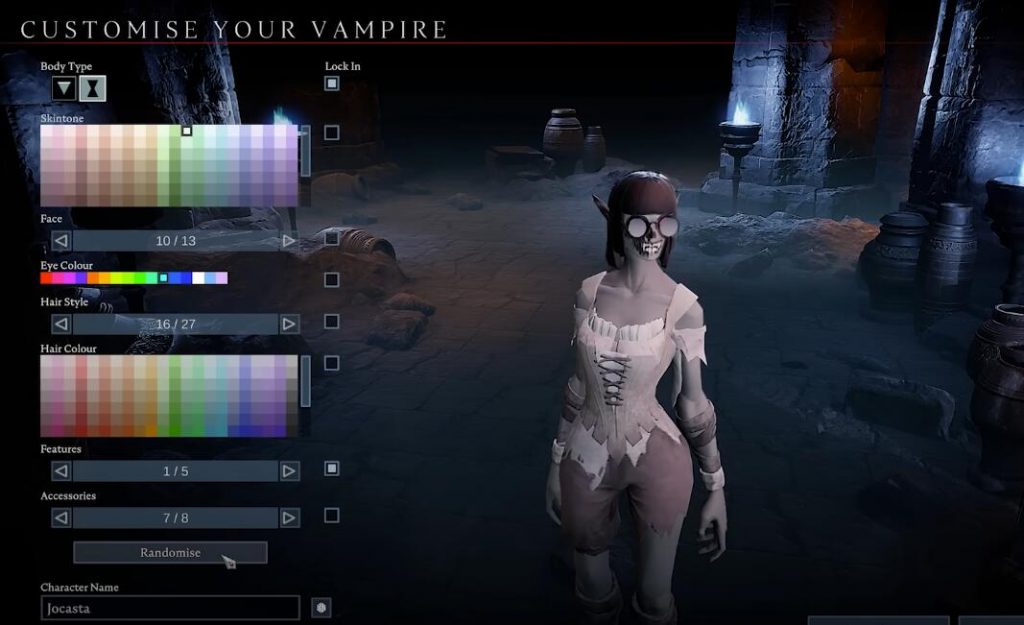 I think I already know the answer to my first question, but I'll ask anyway: did you expect V Rising to be such a hit?
No, we didn't expect that. Each of us had different expectations. For many of us, it was the first release ever. I had a slightly better idea of the whole thing for my part and a few of my more experienced colleagues. But none of us expected it to be so well received. We're thankful that players share our vision. Because you always make the game a bit for yourself. You can only confidently say what you like and enjoy doing. And it appealed to so many people – that's just great.
What do you think made V Rising so compelling to people?
Jeremy: I think part of it has to do with the fact that it's a survival game. I feel like people are dying for an excellent new survival game. At least that was the feedback we got. The vampire theme – was something I didn't expect to be so well received. But I think it's also part of the success because we got into this fantasy. That was very important to us. There were many steps in development where we paused and asked ourselves, "Ok, but does this make you feel like a real vampire?" it makes the player feel like a real vampire. You have to drink blood for the progress, and you have to drink blood for the buffs, you have the altar of blood, you have to retreat into the shadows – we try everything to make you feel like you're a supernatural being. Everyone loves vampires, and they're just so cool. Everyone wants to be a vampire. And we deliver that gaming experience and people can relate to it, and it fits their imagination and maybe even exceeds it. I think that's what makes V Rising so memorable.
How has the success of V Rising impacted the development and Early Access? Has anything changed in your plans?
Jeremy: It's challenging to deal with all the feedback right now. But that's a good problem! Dealing with getting even more servers online is also a good problem. Every game has issues with the servers at release; we were very well prepared. And the success of the game has reassured us now. We are now confident that we can go ahead and implement everything we have planned for the game. People like V Rising the way it is now – and we appreciate that. But there's so much more to the gameplay mechanics we're planning and building on. And we know we can do it. So we can safely continue our development and expand all the systems as scheduled.
Is your final vision for V Rising already set in stone? Or has something changed now with the success of the game? Do you also plan to expand your team, for example?
Jeremy: I don't think we want to expand our team anytime soon. We'll be hiring people here and there to keep up with growing player numbers. But as for the game's development, we don't plan to expand our team. If you do that, you must educate people first and introduce them to everything. In many cases, however, this slows down the development process. We saw that back in Battlerite, and it's a problem we don't want to face again. We are much more careful and experienced this time.
By the way, the game's content is not set in stone. We have a vision of what the game should look like at release. But we also know we have to watch our community. There are parts of the game that our players cling to, and that's what we need to focus on to make V Rising as fun and engaging as possible. So we know where we want to go. But on the way there, we sometimes take a detour or two.
You decided against frequent minor updates and favored significant updates that might have to wait a little longer. For example, we saw with Valheim that criticism came from the player community because the game's development was progressing too slowly for many. How do you intend to keep your player base engaged until the next major content update arrives?
Jeremy: Right now, our focus is on making the game as enjoyable as possible – these are bug fixes, we make sure everything works properly, we add quality of life improvements – so that the time between now and offers a pleasant and frustration-free gaming experience in the next patch.
But it will take some time until the next content update appears. And if people drop out during this time, then that's ok. We understand that. But there will also be players who stay active during this time, and I think giving them the tools to change their own experiences is essential. For example, they can try new and exciting things on their private server.
So they don't have to wait for us to find new ways to experience the game. So if they want to keep experimenting, they have plenty of options. I already think it's great to look at all the house rules players come up with for their private servers. And while we're looking at that, we might as well take one or the other with us as inspiration for our official servers. I'm also looking forward to seeing what else happens in the future.
Can you already tell us what new content awaits us in the next major update? New bosses, new biomes?
Jeremy: Unfortunately, I can't say anything about that now. We're primarily working on bug fixes and stuff, but I know people are working on new content. Also included is one thing that the community has been asking about. I have never experienced that something is desired so often. It's nothing big but a particular item with huge demand. We listen to people, and we're excited to hear all the suggestions, and of course, we try to put those into the game. I wish I could tell you more…
Is there any feedback from the community that surprised you? Or something that wasn't well-received by the players?
Jeremy: We're getting good feedback and taking it with a pinch of salt. And we also get lousy feedback and question about that too. But there is often a spark of truth in horrible feedback. If something frustrates players – even if they can't put it healthy – then there's something we should take care of. Of course, we also got lousy feedback, but I expected much more from it.
I was fully prepared for the onslaught of complaints and had already grown a thick skin. But we didn't get that many complaints. The messages we got were mostly about things we need to work on on a systemic level that we can't moderate on a personal level. For example, clans gather on public servers and get in the way of people or block their locks. That's something we have to take care of. But it's challenging to do that without severely impacting the gaming experience. This is one of the biggest problems we are currently working on.
What surprised me?
I figured people would like the rat shape. I didn't think players would like them that much, though. But I'm happy about it because I like her a lot too! I love seeing people create memes out of this.
The mechanics of the blood altar, which you must keep refilling with blood essences to prevent the Castle from deteriorating, met with criticism, especially from casual players who don't spend several hours in the game every day. Do you plan to change anything about this mechanic to make it more accessible?
Jeremy: I think this problem goes away a bit as you progress through the game. If you level up your Castle Heart, it has room for more Blood Essences, and the Castle will last longer without having to log into the game more often. But I also think we need to do something about that – especially on PvE servers. The decay might relax a bit on the public PvE servers, but it's essential on the PvP servers to keep the population active.
But I hear feedback from both sides. Casual players say it's cumbersome to keep logging in, farming Blood Essence, and logging out. But on the other hand, I also hear feedback from people who only log in once every five days to refill their lock. And now the server is dead because no one is playing anymore, but the space is taken simultaneously.
These people don't play anymore and just make sure their Castle doesn't expire. So we have to take a look at that. However, we already have different server settings that should appeal to other players – I think this is also the solution to this problem in the future.
You guys are working on balance and quality of life improvements. Can you tell us a bit more about that?
Jeremy: We're a team of about 35; my team only has a handful of employees. So it's hard for us to follow up on all the player requests. And when we come across more complex situations requiring research – it's almost impossible for us to keep up with them.
So, as mentioned, our primary focus is on tools that allow players to build their gaming experience. This includes an "ignore" feature or a button for admins to mute players. Something like that is super important.
We have a massive list of different and extraordinary features internally. But we also see many other quality-of-life improvements that we could incorporate. So at the moment, it's about prioritizing what we can install when and seeing how complicated that would be. We try to be as efficient with our time as possible.
Will these quality-of-life improvements only come with the big update? Or do you also consider smaller patches here?
Jeremy: We want to implement most of the quality of life improvements in the summer. The enormous content update won't come until later this year! Maybe we'll do that via hotfixes, save some changes, and then there's a bulk update.
Do you still plan to release a roadmap?
Jeremy: No, not currently. As I mentioned, we have a vision of our goal. Still, we also want to be flexible and open to the possibility of introducing new ideas as well without being constrained by specific features.
We also think it's better for development if we stay agile. And the last thing we want is to promise our players something, and then we take it out of the game because it turns out to be a bad idea. We could promise a feature. And then, testing might reveal that another feature does the job much better or that one part solves three problems instead of one. But since we've already promised one feature, we'd still have to commit to the less efficient one – and that wouldn't make the game so good in the end. But V Rising is essential to us. Everyone working on this is passionate about it, and we want to ensure we're doing everything right!