If you dont want to die! Collaboration of COD: Warzone and Terminator 2 is announced
Activision has released the mid-season update information of Call of Duty Vanguard and Call of Duty Warzon season 4 Mercenary looking for Wealth.
Season 4 Season 4 Reloded of Season 4 Reloded will be held in the mid-season update Season 4 Reloded, and Vanguard will be held in Vanguard, such as new weapons and operators. Is added. In addition, a bundle that collaborated with the masterpiece action movie Terminator 2 has been decided to be released.
Terminator collaboration Terminator T-800/Terminator T-1000 bundle
From the movie Terminator 2, there are two types of bundles containing 10 types of items, including the Ultra Rare operator T-800 and T-1000, and the emblem I'll Be Back with animation and animation. It will be released.
These bundles will be released for a limited time only during August.
New content, such as zombie events and high difficulty mode, appeared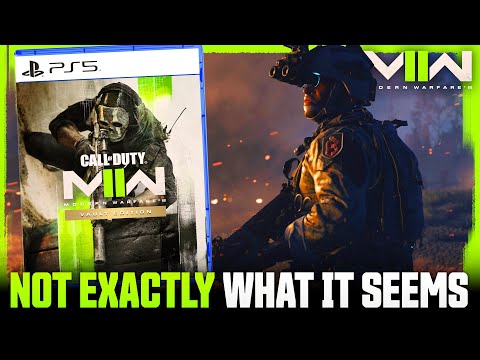 The new map Fortune's Keep added in Season 4 will be CURSED GROUND, and cursed treasure chests will appear in various parts of the map. There are high-quality items and enhanced items inside, but in order to open the treasure chest, the hordes of zombies that appear nearby must be destroyed.
The zombies are strengthened each time the wave is repelled, but if you succeed in repelling in time, you can get rewards such as killstreaks and equipment.
In the REBIRTH OF THE DEAD event, 10 units sortie to this island and fight, but the feature of this event is that the defeated operator will be a zombie. The goal of zombie operators is to turn the remaining survivors into zombies.
In addition, even if you become a zombie, you can return to the survivors by collecting antiviral drugs that can be obtained by killing or crate.
Titanium Trials: Endurance is a game mode with IRON TRIALS powered up. The base armor Tempard, which increases the base armor to 300 and increases the strength of the armor, has appeared on the ground. It is a position called high difficulty mode where high player skills are required, but there are various rewards and camouflage that can be obtained by achieving eight challenges and all challenges.
Titanium Trials: Endurance can be played for two weeks only from August 11 (local time).
New map Desolution and new operator IKENNA appear!
The new map Desolation is a medium-sized map set in the Pacific Ocean, and has a listening post (information collection base) in the center of the map.
The map is in a maze, and there are many battles at short distances, but by moving the roof of the building, you can secure high-place rays.
The new operator IKENNA OLOWE is a member of the Task Force Imports, so that you can use it by purchasing the operator bundle that will appear in the store. His weapons, who were good at brain battles from an early age, are the new weapons, Vargo-S, and can use this weapon to get bonuses for their experience.
VARGO-S is an assault rifle suitable for battles in middle and long-distance, as the accuracy and launch speed of the firepower are modest. It seems that this weapon can be used by achieving the challenge in the game or purchasing a bundle to be released in the second half of the season.
In addition, in this Season 4 Reloded, implementation such as Re-Cooling Balloon will be planned to make movement comfortable. You can check the update information of Season 4 Reloded on this page.
The start of Season 4 Reloded is local time, and Vanguard is July 26, and Warzone is July 27.
Most Popular Posts
Popular Category Lists