Is Final Fantasy XIV worth Play in 2023?
Final Fantasy XIV is an open-world action MMORPG that allows you to customize your character and use various weapons, skills, passives cards, pets, and more. You can play the game on a PC or mobile. Final Fantasy XIV has one of the best stories in any MMORPG, so if you take the time to enjoy it, you'll love it.
In Final Fantasy 14, the last expansion was Endwalker which added two new classes: the Reaper and the Sage. It also added a new PvP mode, island sanctuary system, variant and criterion dungeons, and concluded the original 10-year story arc. Looking ahead to 2023, players can expect more info about the story, new extreme trials and 24-man raids, the announcement of the next expansion, and a third Deep Dungeon. Combat in FF14 is tab target and there are currently 20 jobs on offer that determine if you're a tank, healer, or DPS Job Classes.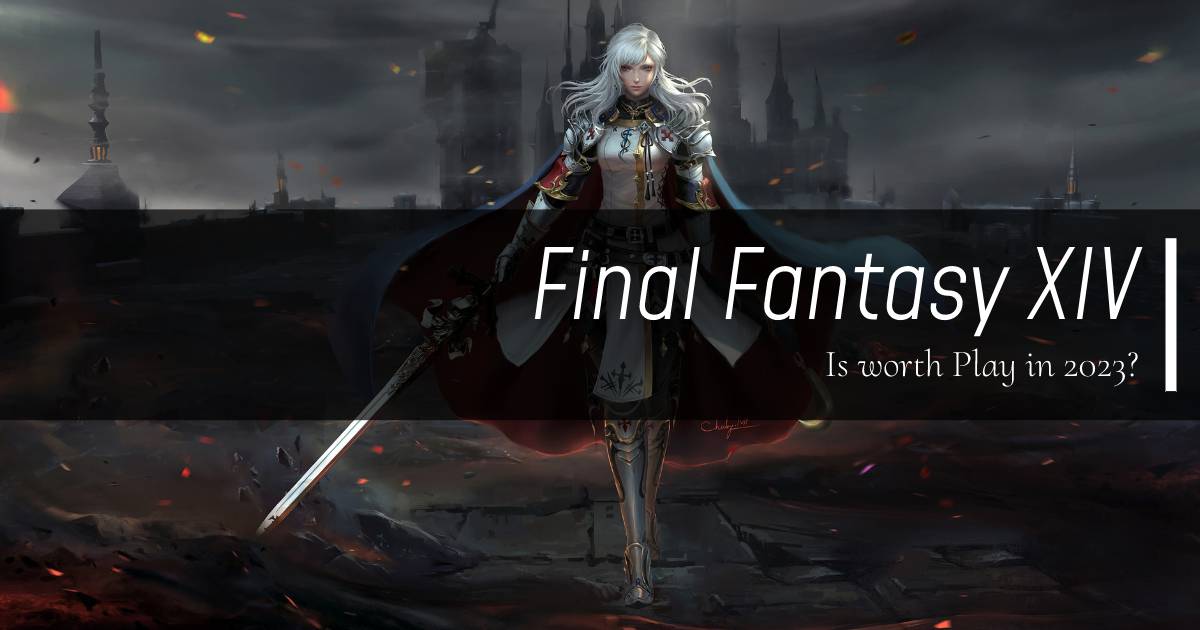 Great Solo Experience
MMO players may have a hard time breaking the habit of skipping dialogue, which is tempting in FF14 due to the large amounts of dry dialogue. Despite this, FF14 has a great solo experience and even more group content than WoW. Dungeons are unique and feature 3 bosses, with an epic cutscene after slaying the final boss. The 8-person content is truly spectacular, with entire spectacles accompanying each boss fight.

Epic Boss Battles
The Final Fantasy series features a variety of epic boss battles, with incredible soundtracks and changing environments. Players can choose from multiple difficulty levels, allowing for more challenging and rewarding experiences. The game also features 24-man raids and other group content, as well as PvP modes such as Crystal Conflict and Front Line. These modes offer a variety of experiences from intense battles to more relaxed games. Overall, the game offers players a wealth of content, from PvE to PvP, for a truly engaging and rewarding experience.

PvE content
FFXIV has recently added PVP content to appeal to the PVP community. Character customization allows players to create a unique character with a variety of races and sliders. The in-game gear also allows players to customize their characters with unique cosmetics. The game also has a large selection of mounts that can be earned in-game. The population of the game is massive, and the game does not have any pay-to-win features. The cash shop is also not integrated into the game, making it an unadulterated MMO experience.

Content for every type of gamer
Final Fantasy XIV offers a lot of content for every type of gamer. The dungeons and alliance raids are a great way to get into the game, but for those looking for something more challenging, the extreme and ultimate difficulty content is where players can find a real challenge. The 8-man trials in the raids, the PvP, and Final Fantasy are all enjoyable, but the real draw of this game is the PvE content. Combat is great and really shines when players reach higher levels and unlock their class gauge. The character customization is fantastic and the ability to earn FFXIV Gil, cool cosmetics and mounts without having to spend money is a great feature. The monetization of Final Fantasy XIV is one of the best of any MMO.

Conclusion
Final Fantasy 14 is a hugely successful MMORPG that offers a generous free trial, allowing players to experience the entire base game and first expansion without having to spend any money. The game is buy-to-play, with no pay-to-win elements, and a fair cash shop. The story content is incredibly detailed, but the game is heavy on dialog boxes. Dungeons and trials are woven into the story, culminating in cut scenes that leave players wanting to keep playing.
Most Popular Posts
Popular Category Lists