Top 10 Epic Samurai Weapons: How to obtain them in FFXIV?
Welcome to our guide on the 10 most epic samurai weapons in Final Fantasy XIV and how to obtain them. If you're a fan of the samurai job and are looking for impressive weapons to wield, you've come to the right place. Let's dive into the list and explore these incredible katana and samurai blades!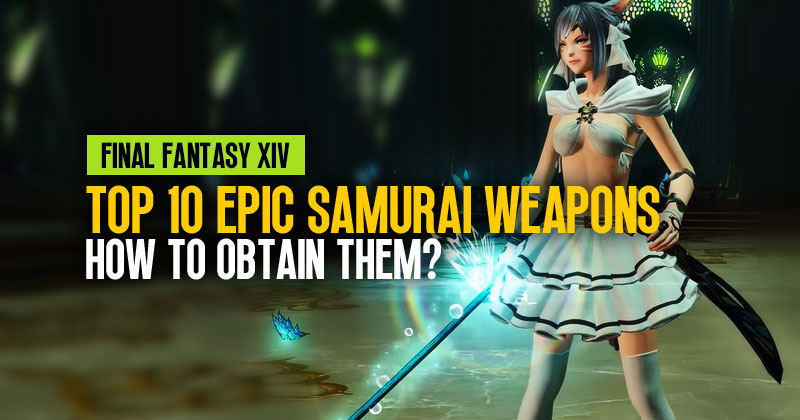 ↖ Top 10. Ghost Bar Katana
This beautiful and minimalistic katana can be obtained from the first Stormblood dungeon, The Sirensong Sea. It combines the elegance of a classical katana with pirate-themed elements, making it a unique choice for fans of One Piece or pirate-themed aesthetics.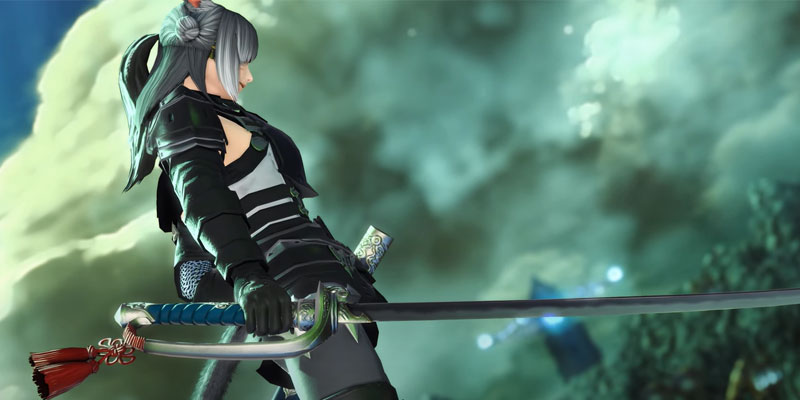 ↖ Top 9. Katana of the Demon
The Katana of the Demon stands out with its subtle yet striking duality of elements within the blade and hilt. This blade is perfect for samurai who want to conquer their enemies with a combination of fire and ice. It can be easily acquired from the market board or through crafting.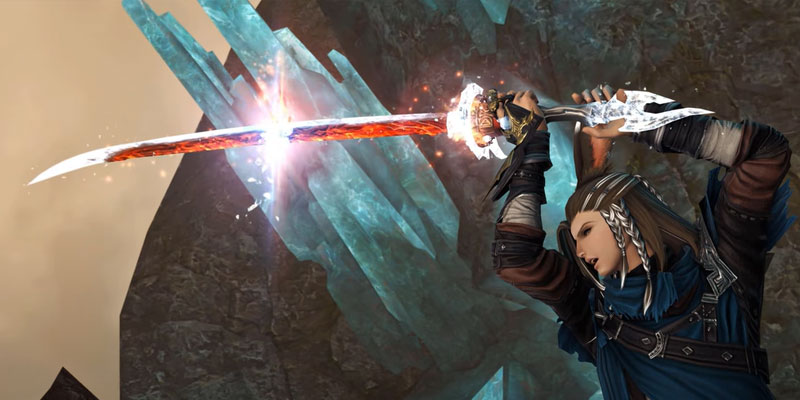 ↖ Top 8. Suzaku's Flame Kiss Chakuto
Another remarkable weapon that can be obtained from the market board or through crafting, Suzaku's Flame Kiss Chakuto, is a burning sword with feathers rising from its center. The red twirl on the shaft and phoenix-style sheath adds to its overall appeal.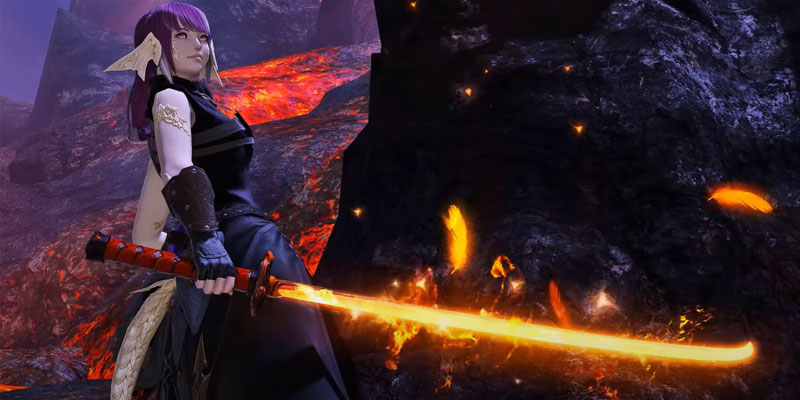 ↖ Top 7. Deep Shadow Blade
The Deep Shadow Blade, part of the Deep Shadow set, exudes darkness and despair. The gothic architectural elements, usually hidden within this set's foundation, are now prominently displayed on the blade. It has a unique and edgy design that stands out among other samurai weapons. You can obtain from Allagan Tomestones of Poetics.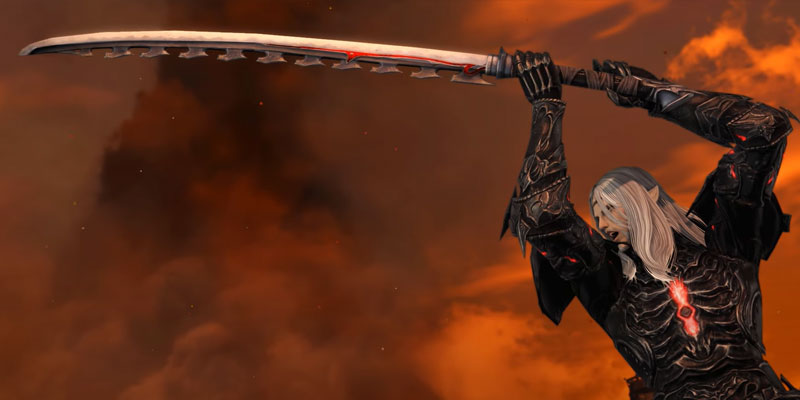 ↖ Top 6. Hoshikiri Recollection
This katana falls into the bigger-sized category, with a hardwoven darkness and a glow that makes it visually striking. The combination of traditional ceremonial decoration and advanced high-tech gear creates a cool blend of tradition and the future. You can acquire this weapon by completing the first steps of a Shadowbringers relic quest.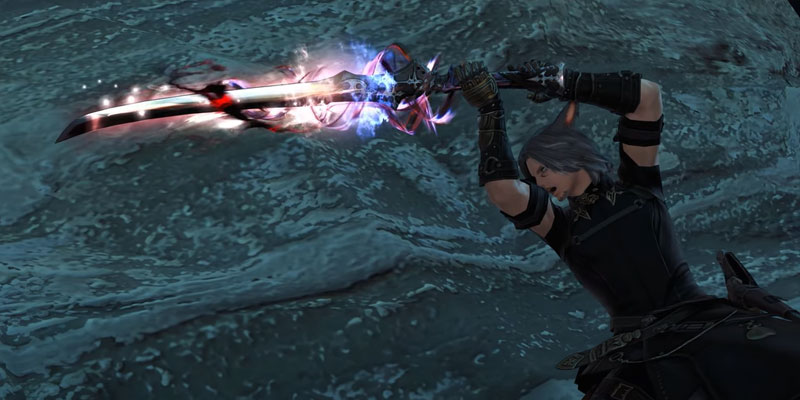 ↖ Top 5. Augmented Aischune
Augmented Aischune is the ultimate choice for an evil weapon. Its purple colour design sets it apart from other samurai weapons, making it a perfect choice for certain glamour combinations. The magical barrier ring at the edge adds an extra touch of uniqueness. Acquiring this blade is as simple as spending some guild. It can be easily acquired from the market board or through crafting.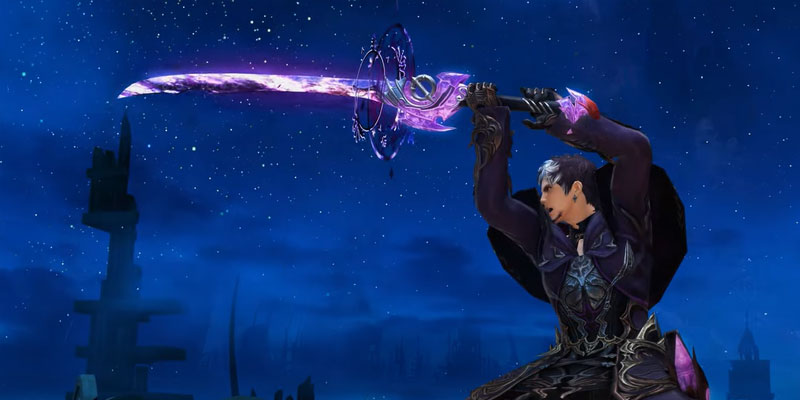 ↖ Top 4. Ultimate K.of the Heavens
Participating in the DragonSong Reprise Ultimate presents a tough challenge, but the rewards are worth it. The katana is entirely made of magical energy, surrounded by barriers and runes. The cross-like elements symbolize the plot and twist behind the dragon song, making it a beautiful and intricate weapon.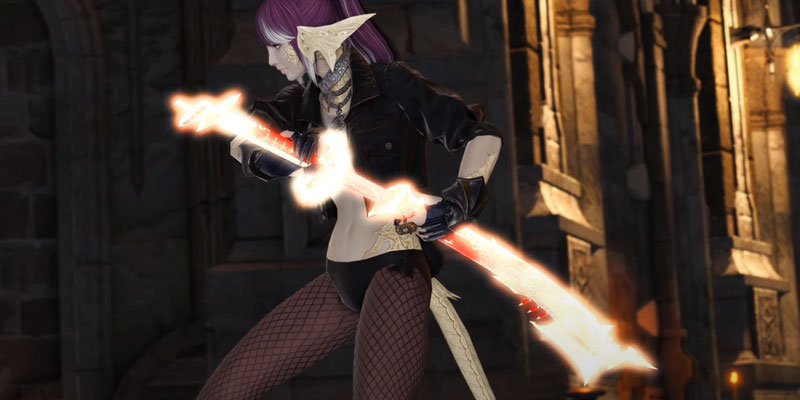 ↖ Top 3. Augm.Law's Order Sam Blade
Augmented I Shun, part of the Shadowbringers relic questline is an excellent burning weapon overall. With glowing red elements and bursts of fire, it represents the perfect balance between length and design. Obtaining this weapon requires running through various boss encounters and completing some Zadnor content.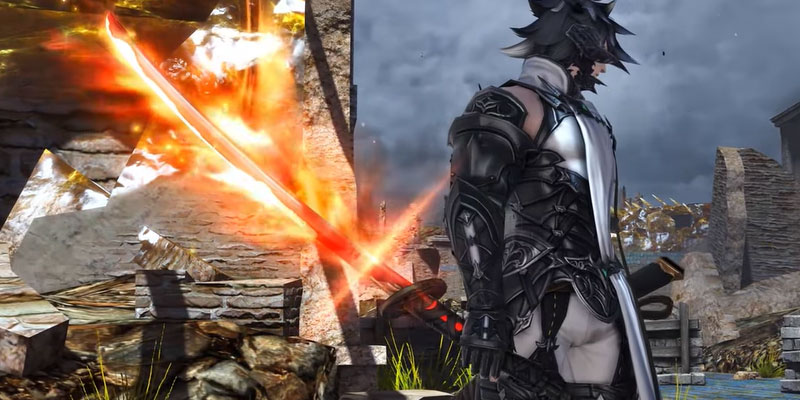 ↖ Top 2. Abyss Blade
The Abyss Blade, obtained from the recent Pandemonium raid "Abyss" in its savage difficulty level, might be louder and more reckless in its design, but the flames extending beyond the edge are truly amazing. The sword sheath, with its ripple chains and fiery elements, makes it a standout choice.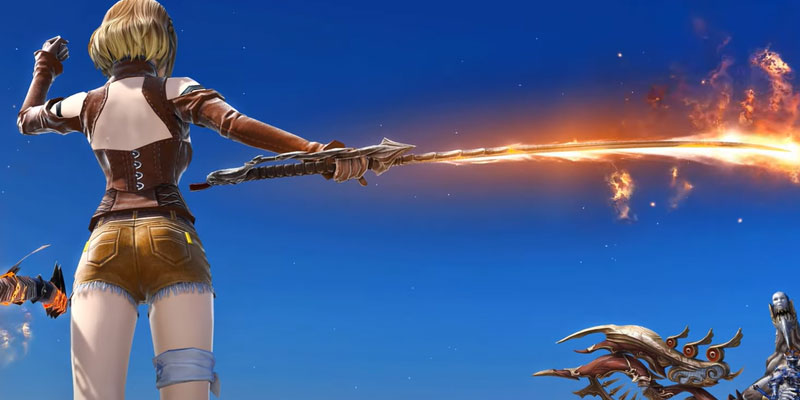 ↖ Top 1. Blades Fealty
Our number one choice is the Blades Fealty, featuring a captivating mix of crystals, red accents, and black stone metal. This katana's design is both simple and stunning, making it a favourite among samurai players. Its glowing effects and colours add an extra layer of visual appeal. You can acquire this weapon by completing the first steps of a Shadowbringers relic quest.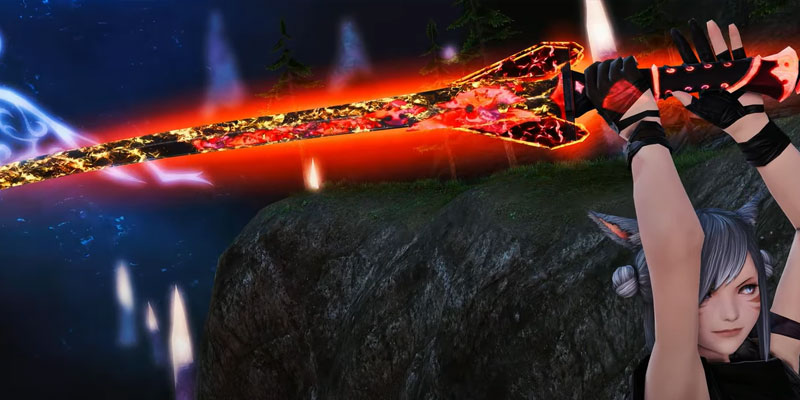 ↖ Honorable Mentions
Seeing Horde Katana: A favourite starter weapon that leaves a lasting impression, even for low-level samurai characters.
Ultimate Weapons: The DSR version of the ultimate weapons is particularly notable due to its shape and design.
Biakos and Spirited Katana: These weapons offer unique aesthetics and are worth exploring.
Fake Crown Katana: Check out the market board or showcase videos for this cool-looking weapon.
Conclusion:
These are just a few of the many amazing samurai weapons available in FFXIV. We hope this guide has provided you with inspiration and guidance on obtaining your dream katana. Study the blades, experiment with glamour combinations, and keep loving Final Fantasy XIV!
Most Popular Posts
Popular Category Lists