Diablo 4 New PvP System Fields of Hatred
Diablo 4 Fields of Hatred are special open-world areas in which players can engage in PvP with other players. Players can collect Shards of Hatred from defeating enemies in the Fields, as well as special vendors found in the area. By collecting enough Shards, players can become a Vessel of Hatred, allowing them to gain a bonus at the end of the event. Additionally, players can collect Seeds of Hatred from killing monsters in the zone and bring them to the Altar of Extraction to create Red Dust. Leaderboards and other incentives will also be available in the Fields of Hatred.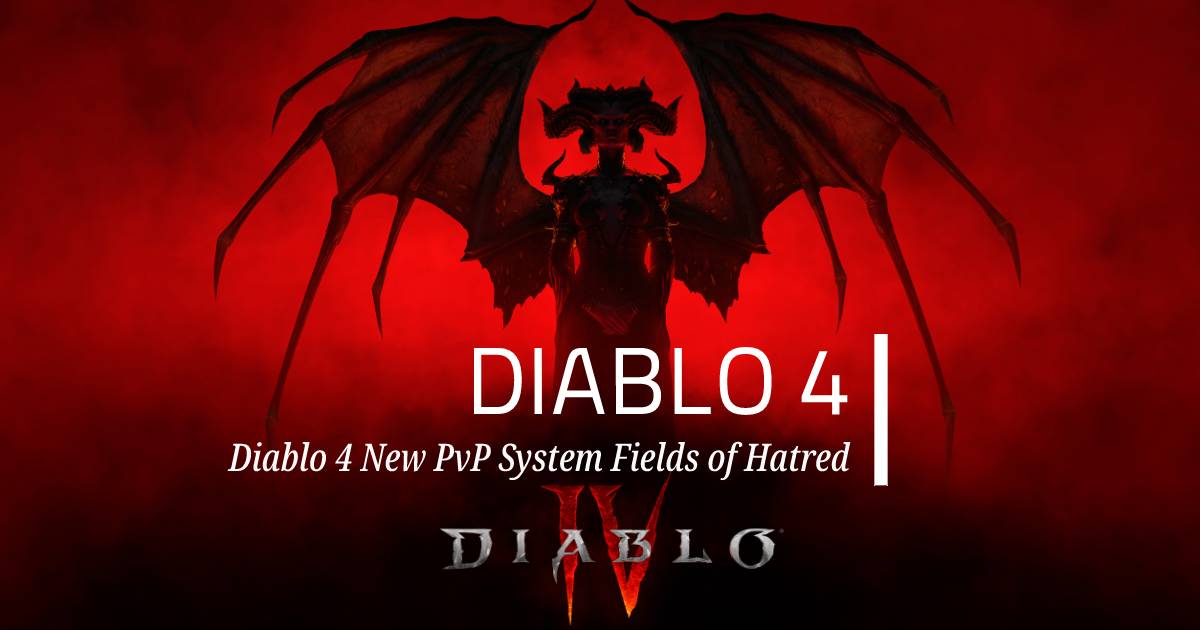 Shards of Hatred
Shards of Hatred can be obtained by defeating monsters and other players, finding them in chests, and completing events. These must be purified during an in-game event in order to be usable, and doing so will alert nearby players of your location.
Seeds of Hatred
Seeds of Hatred can only be obtained by defeating enemy monsters in the zone and must be brought to the Altar of Extraction to be turned into Red Dust. This Red Dust can then be traded for cosmetics and mount-related items.
Feature a bounty system
The Fields of Hatred will also feature a bounty system, where players with high kill streaks will be marked on the map, offering additional rewards for taking them down. With exclusive cosmetics, the addition of PvP-specific builds, and the variety it adds to the game, Diablo 4's PvP system is sure to be an exciting and rewarding experience. Fans of the series have plenty to look forward to, and with the public beta coming up, we'll soon have the chance to see first-hand just how amazing this new system will be. Whether you're a Druid, a Rogue, or any other class, you'll be sure to have a blast in Diablo 4's new PvP system.
Most Popular Posts
Popular Category Lists