Diablo 4 Open Beta Test On March 17th to 19th and 24th to 26th
Diablo 4 is set to release soon and the developers are giving players the chance to try it out early with the upcoming Open Beta Test. On two different weekends, March 17th to 19th and 24th to 26th, players will be able to explore the game's early content and get a first taste of the campaign via the prologue and the entirety of Act 1.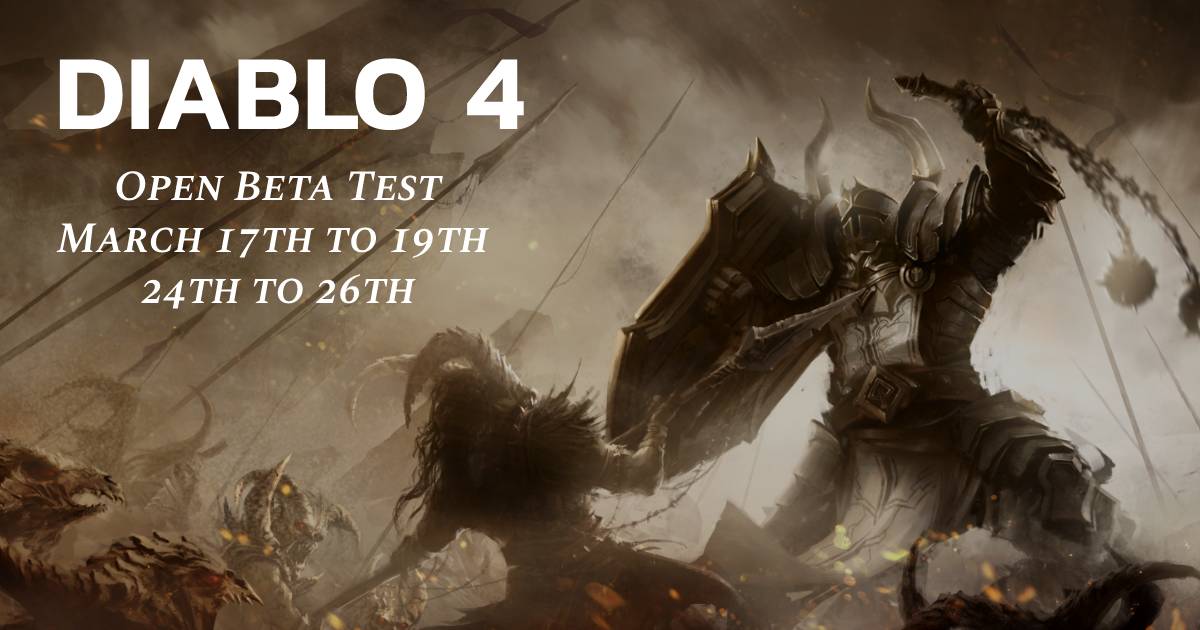 Pre-ordering the game is the only way to get access to the first weekend's to playtest, but the second test is open to everyone who downloads it. Progress from the first weekend will carry over to the second weekend, but not to the official launch. The beta will be available on all platforms, giving players the chance to experience the game on PC, Xbox Series X and S, Xbox One, and PlayStation 4 and 5.
The Open Beta Test is early enough for the developers to take feedback and implement it into the fully released version. Players will be able to level up to 25 and explore the map, do quests, and dungeons, and gain renown. They'll be able to farm up a ton of loot to test out and experience the different classes.
To go over all the details, the developers are holding a live stream on February 28th at 11 AM PST on Twitch and YouTube. They'll be covering their armor systems, stronghold systems, and Open Beta details. This is a great opportunity to get a sneak peek of what the full game will look like and to give feedback so the game can be as balanced and optimized as possible.
Most Popular Posts
Popular Category Lists