The New World legacy of Crassus Event and Fixes
The New World legacy of Crassus is upon us and the impact of patch 1.8.3 has been delayed until tomorrow. Players are becoming increasingly frustrated with this late schedule and downtime, but the developers are working hard to provide clearer dates in the future. The New World patch notes are fairly brief, but they do mention the legacy of the crisis and some fixes to leaderboards. They have also fixed an issue that made harvestable resources non-interactable, an issue that caused mutated expeditions to receive the same elemental mutations more often than intended, a quest issue, a bug that caused dryad soldier attacks to not damage or interact with players, and the removal of cat bobbleheads from the game.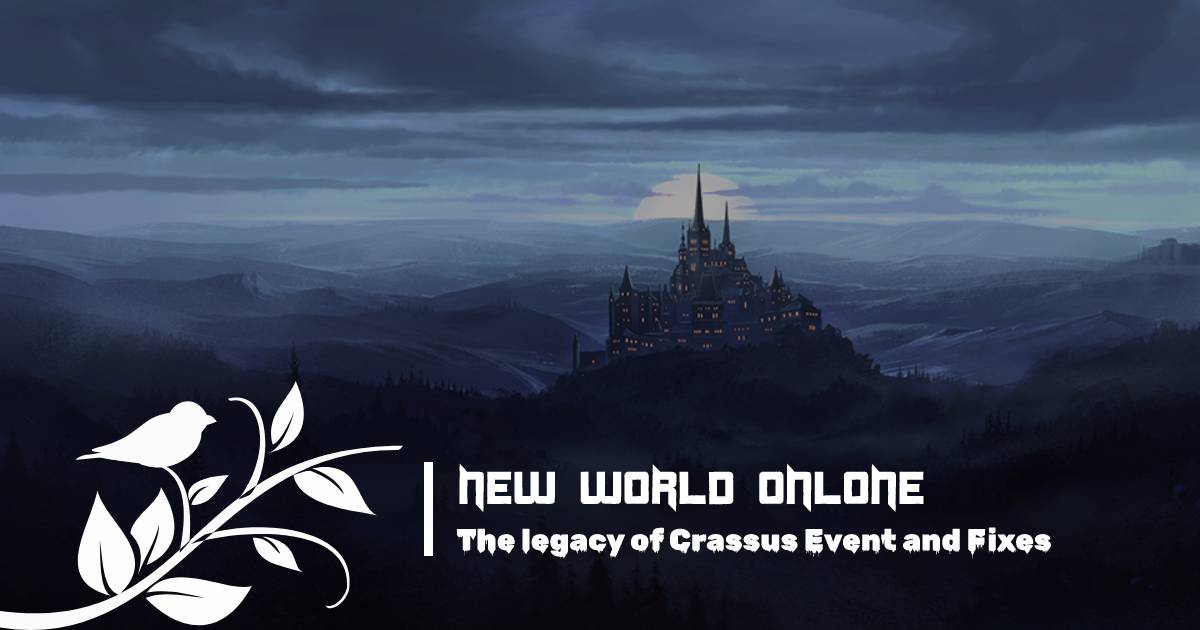 Additionally, the patch increases the amount of personal scoring gained Event from capturing and contesting points, adds brief invulnerability to players that spawn in their own part to help prevent spawn camping, fixes an issue that allowed players to join the faction that controlled the most territories, filters friends and company members on the leaderboards, and fixes an issue that caused the text file basic and major trophies to display the incorrect look values.
The patch also fixes an issue that allowed players to change equipment while in the spectator box, an issue that caused some players to not receive rewards, an issue that caused the brimstone sands outpost storage to incorrectly default to the brimstone sand settlement storage, and an icon error with the bile hoop ring. Furthermore, they have fixed an issue where the storage shed UI would not show up when interacting with the storage shed, and small locked items can no longer be dropped when using the transfer all button to transfer items from the inventory to the storage.
The New World patch 1.8.3 is set to release tomorrow, February 21st for those on the Pacific coast, and February 22nd for those to the right on the map. This patch brings with it some important fixes and additions to the game, and should help make the game more enjoyable for everyone.
Most Popular Posts
Popular Category Lists