MMORPGs Tier List Voted by 6K LOLTANK Fans in 2023
MMORPGs have become a staple of the gaming industry over the years and have been around since the early 2000s. With this in mind, it's only natural that gamers have strong opinions on which MMOs are the best. To gain insight into what people think the best MMOs are, LOLTANK created a community-voted MMO Tier List.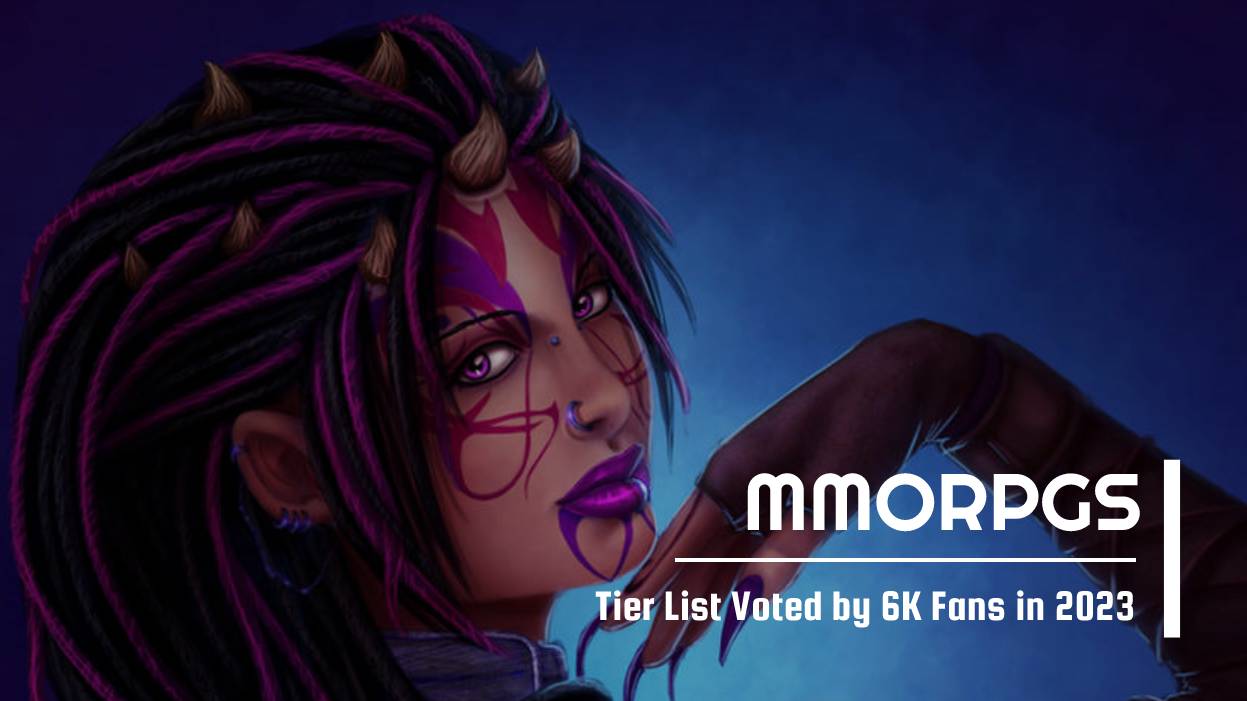 This tier list was determined by over 6000 responses from the community and the results are quite interesting. Starting with Aeon, the game was voted to be in the F Tier, despite me having a decent time with the classic version. Neverwinter, an MMO that still gets played to this day was also voted to be in the F Tier. The Secret World, an MMO that we haven't heard anything about in a long time, was also voted to be in the F Tier.
Other MMORPGs that were voted into the lower tiers include Lord of the Rings Online, Lineage 2, The Elder Scrolls Online, Blade & Soul, Albion Online, Runescape 3, Tower of Fantasy, Adventure Quest 3D, Skyforge, Writer's Vanguard, World of Warcraft: Dragonflight, Warhammer Online: Return of Reckoning, Allods Online, Black Desert Online, and Mortal Line 2.
Interestingly, some MMORPGs that have been around for a long time were voted to be in the lower tiers. This includes Final Fantasy XI Online, Maplestory, Project Gorgon, Diablo Immortal, League of Angels 4, and Star Wars: The Old Republic.
On the other hand, some MMOs were voted to be in the higher tiers. This includes Guild Wars 2, Phantasy Star Online 2: New Genesis, Old School Runescape, Lost Ark, and New World. While some of these MMOs have had issues with monetization and botting, the community still voted them to be in the higher tiers.
Finally, the Updated MMO Tier List for 2023 is as follows:
A Tier:
-Old School Runescape
-Star Wars: The Old Republic
-World of Warcraft: Dragonflight
-Elder scrolls online
B Tier:
-Guild Wars 2
-New World
-Runescape 3
-Albion Online
-Lost Ark
-Black Desert Online
-V Rising
-Final Fantasy XIV
C Tier:
-Archeage
-Mortal Online
-Blade and Soul
D Tier:
-Adventure Quest 3D
-Skyforge
-Writer's Vanguard
F Tier:
-Aeon
-Neverwinter
-The Secret World
-Guild Wars 1
-Ember's Adrift
-Vindictus
-Lord of the Rings Online
-Rift
-Swords of Legends Online
-Warhammer Online: Return of Reckoning
-Adventure Quest 3D
-Diablo Immortal
-League of Angels 4
-Project Gorgon
-Final Fantasy XI Online
-Maplestory
-Tower of Fantasy
-Diablo Immortal
-PSO2: New Genesis
-Mortal Line 2
-Conqueror's Blade
-Bless Unleashed
-DC Universe Online
-Dungeons and Dragons Online
Most Popular Posts
Popular Category Lists