Great way to Make Runescape Gold By Gremmel Spikes Guides
Gremmel spikes are a great way to make Gold in Runescape, and with the recent spike in their price, it's become more and more profitable. To get started, you'll need a level 77 hunter and 17 inventions, as well as access to Anacronia, Tyras Wind Quiver 2, and a Box Trap or Electrified Trap.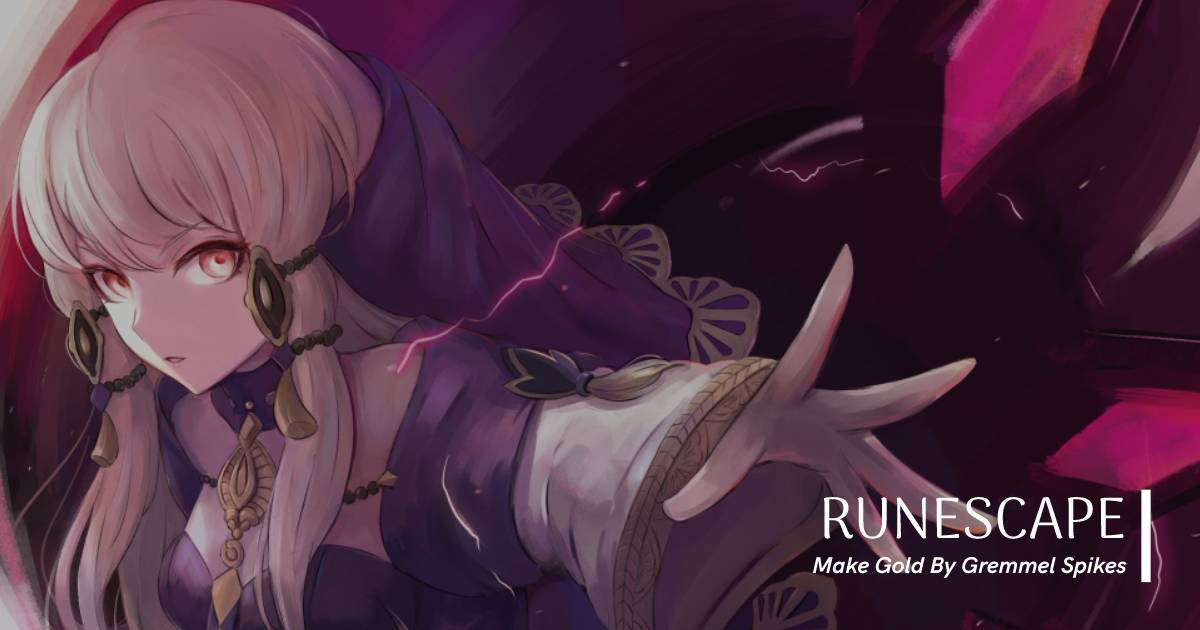 To begin hunting, head to the northern part of Anacronia Island, near the Parvasaurus Rex. You'll be hunting Renwolves, which are caught using box traps - make sure they're spread out, as Renwolves will go into armadillo mode if you get too close to the traps.
You have two options for traps: Box Traps, which have unlimited uses but require Scentless Potions and the Tyras Wind Quiver 2, or Electrified Traps, which don't require either and have a limited number of uses (25 catches per trap). Electrified traps require level 17 Invention and Goblin Tech Tree unlocking.
To increase experience and Gremmel Spikes per hour, you'll want to equip the Hunter 99 Cape, the Volcanic Trap Outfit (which allows you to use 6 traps instead of 5), and the Combined Catalyst Fragment (which allows you to auto-reset filled traps).
The method itself is straightforward - sip your potion, spread out your traps, and run around each time they shake. To quickly reset your traps, keybind them and tap the button as soon as your character goes to dismantle the trap with the creature in it.
As you hunt, you'll also be gaining a lot of Grimy Herbs, so a Herbie Worby D&D will come in handy. Alternatively, you can bring a Herbicide and crush the herbs for some experience.
The amount of Runescape Gold you can make with Gremmel Spikes varies depending on your boosts, but you should be able to make at least 9.5 million GP per hour. On top of that, you'll also be getting Hunter Marks and anywhere from 200k-500k Hunter experience per hour. With Gremmel Spikes always in demand, especially around double XP events, this is a great GP-making method that will remain profitable in the future.
Most Popular Posts
Popular Category Lists