Guide to Leveling FFXIV Alternative Characters Jobs From 1 to 90 in 2023
This FFXIV Guide provides an overview of the most efficient way to level alt Jobs from level 1 to 90 for 2023. It recommends avoiding Fate farming, instead opting to use the Jobs quests and hunting log to level from 1 to 15. From 15 to 60, it is recommended to do leveling roulettes and dungeon runs and to use the wondrous tales for extra XP. At level 70, the beast tribes become available and can be done daily for a large portion of XP. At level 80, it is recommended to do the duty roulette and to use the Arcanist beast tribe for extra XP. The guide also suggests using XP boosters such as Menfina's earrings, the Rota 80 buff, and food. Finally, it suggests using Front Lines to level PvP-focused jobs.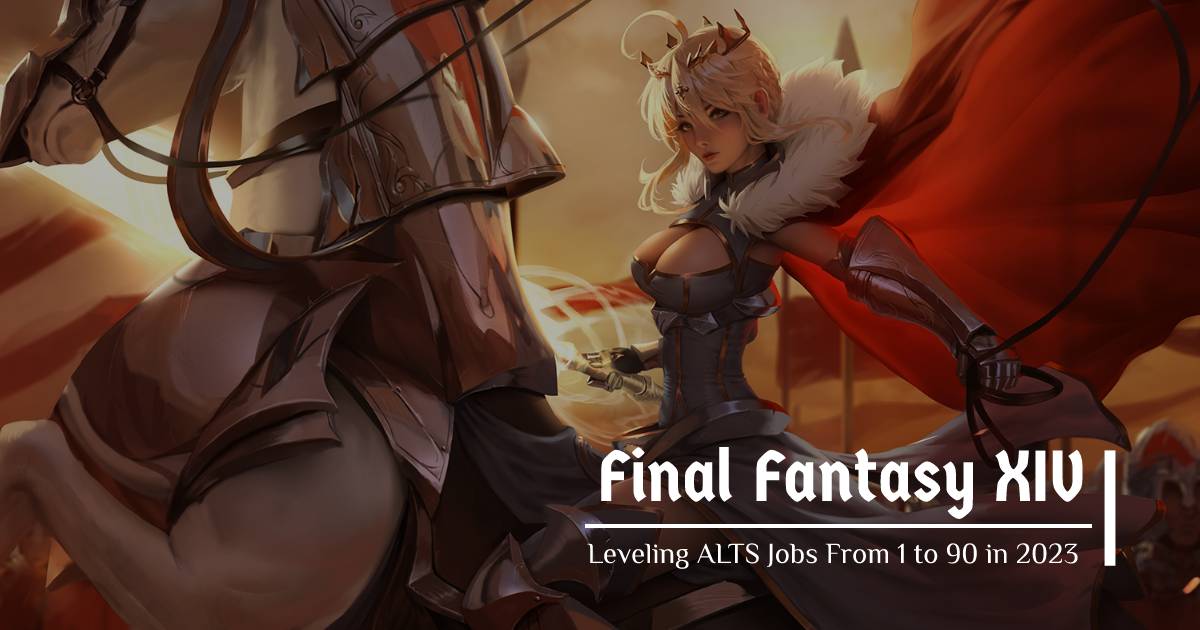 Leveling 1-15:
At this level, you should use the Jobs quests and hunting log to get the quickest XP. Don't bother with fate farming, as it is not the fastest way to level up.
Leveling 15-60:
At this point, you can start doing dungeon runs. Tanks and healers should do the leveling roulette and then spam the highest-level dungeon possible. For DPS, you can either run duty support by spamming dungeons with NPCs or queue up and do other things in the game while you wait. Regular dungeons are the best way to go if you are in peak times. You should also use the leveling dungeons and not post-patch dungeons.
Level 60-70:
At this level, you should make use of the Wondrous Tales in Idyllshire. It will give you a lot of XP, depending on the level of your job.
Level 70-80:
At this level, you should do the See Beast Tribes daily for a huge portion of XP. You can also try Bozjan in Zadnor farming, but it's not recommended unless you already have it unlocked.
Level 80+:
At this level, you should do the leveling and alliance roulettes every day and make use of the Arcaradors beast tribe for daily XP. You can also include Frontlines for a good XP boost if you don't mind PvP.
XP Boosts:
You can make use of the Rota 80 buff, Menfina's Earring, an armory bonus, an FC buff, and food to get an XP boost. There are also other XP buffs available that you can find on a website linked in the description.
Most Popular Posts
Popular Category Lists