Diablo 4 Items and Loot System Changes Guides
The items and loot system in Diablo 4 are a huge part of what makes the game so great. With the recent updates and announcements, we can finally get a better look at how itemization will work in the new installment of the series. From the rarity of legendary items to the new Codex of Power, Diablo 4 looks to be changing the game and creating a loot system that gives players more control over their builds.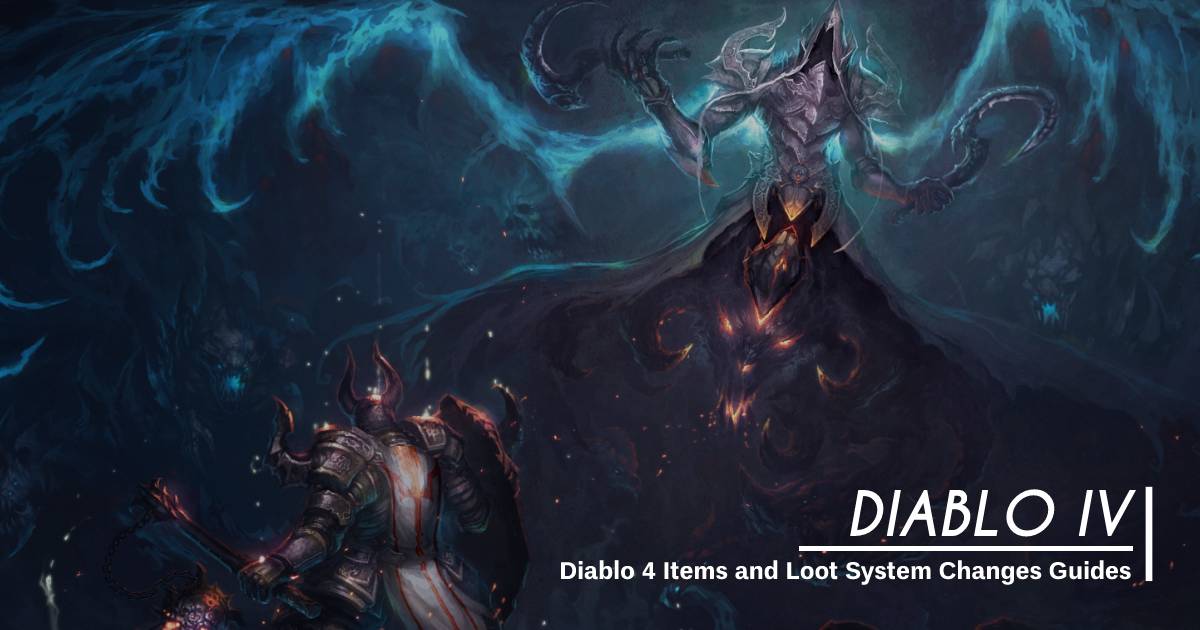 The rarity of legendary items
The rarity of legendary items is one of the biggest changes coming to Diablo 4. In the past, legendaries were not overly rare, but in Diablo 4 they will be much harder to come by. The devs have said that they want legendaries to feel truly legendary, and it may be months or even a year before you find that perfect legendary to complete your build. In addition to that, the much-loved sets from Diablo 2 and 3 will not be as powerful as they were in the past. Instead, the sets will be used as a mid-game tutorial, giving players powerful bonuses, but not as strong as legendaries.
Item Skins
Another feature that is utterly new to the Diablo franchise is the item skins. In Diablo 4, the skins of items you find will be themed to the zone in which you loot them. This adds another layer of customization and identity to the game, giving players a unique look. On top of that, named items may also have their own skins that are linked to the game's lore.
Paragon and Renown systems
The biggest change, however, is that itemization in Diablo 4 will not be the primary source of power as it was in the past. Instead, your power will come from systems such as the Paragon and Renown systems, your level, and skill upgrades, and will then be augmented or focused by your gear choices. This will make it much easier for players to build their perfect character, as they can transfer legendary powers onto other pieces of gear and extract them from items if they find a better one.
Overall, the item system in Diablo 4 looks to be a huge improvement over previous games in the series. With rarer legendaries, unique skins, and the Codex of Power, Diablo 4 will give players more control over their builds, creating a more immersive and engaging experience.
Most Popular Posts
Popular Category Lists