Path of Exile Farming Poe Currency in Blighted Maps Tiers 2
Blighted maps are a special type of map in Path of Exile. They feature a small area with no enemies, but a single Fungal Growth which spawns numerous roots. Waves of monsters spawn from monster portals spread across the map and will move along a set path toward the Purification Pump. Players must then defend the Pump for five minutes, and defeat all remaining monsters to finish the map and earn rewards. Blighted maps offer extended preparation time and increased Pump durability compared to regular Blight encounters.
LOLTANK Breanne noted that this method was not the best way to obtain good oils, such as Silver, Tainted, Golden Oils, and Oil Extractors. We suggested a better method would be to farm another 10 blighted maps and anoint them instead of corrupting them. With this method, we hope to find better loot and get better results.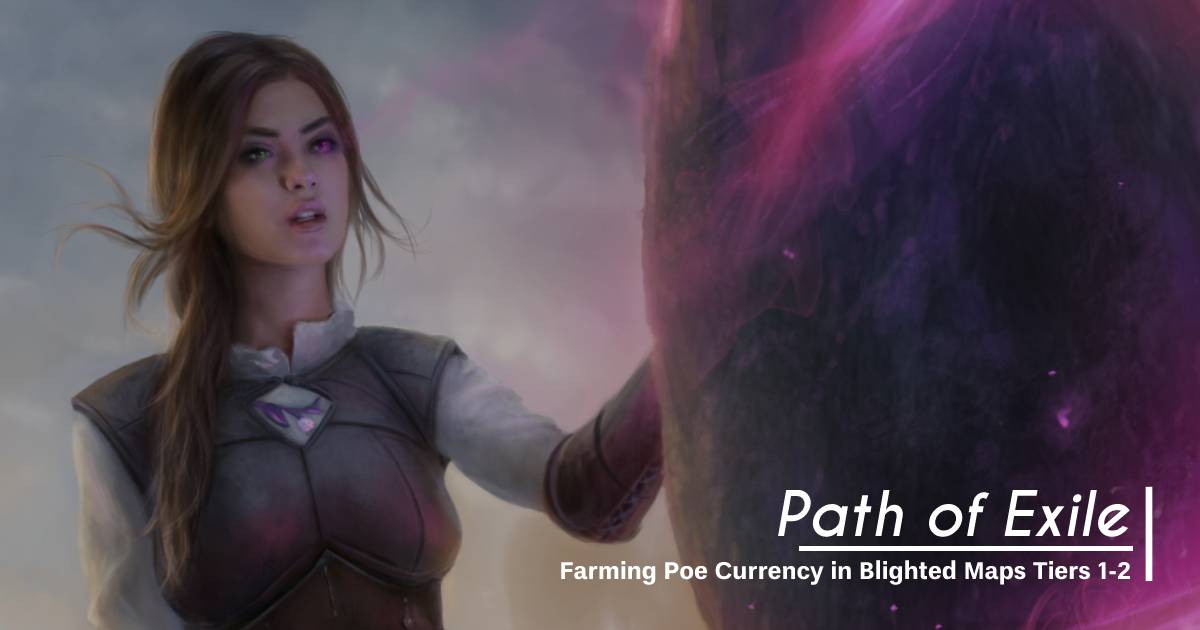 1. Getting Started with Blighted Maps:
First, prepare 10 blighted maps in tier 2 and add quant through fragments. When you enter the map, look for good spots to build towers such as an empowering tower, seismic tower, and meteor tower.
2. Killing Mobs and Upgrading Towers:
Kill mobs to get points to build and upgrade towers. Increase the radius of the empowering tower first, then the seismic tower, and then the meteor tower to level four. If you encounter stun-immune monsters, consider adding a chilling tower too.
3. Setting Up Defenses:
Look for openings in the map to set up extra towers. Consider adding more towers if needed, such as a seismic tower, fire tower, and chilling tower. Make sure your towers are close enough to the monsters for them to fire.
4. Finishing the Map:
Once the monsters are cleared, you can open the chests and loot bags for Poe currency, oils, divination cards, and more. Don't forget to clean up any leftover loot.
5. Analyzing Results:
After running 10 blighted maps, analyze your results. We found one Divine Plus Sporeguard armor, as well as a lot of Poe Currency, some fragments, scarabs, fossils, divination cards, and some oils.
Most Popular Posts
Popular Category Lists