Farming Path of Exile Currency with the Vendor 3 to 1 and Beastcrafting Recipe
Are you looking for an easier way to earn currency in Path of Exile? This a great strategy that you can use to make consistent and reliable profits. This strategy involves taking advantage of the Vendor 3 to 1 Recipe which allows you to trade 3 of the same Unique items and receive back the same item but with a different roll. With this in mind, you can buy several low-value Unique items and attempt to reroll them into something more valuable.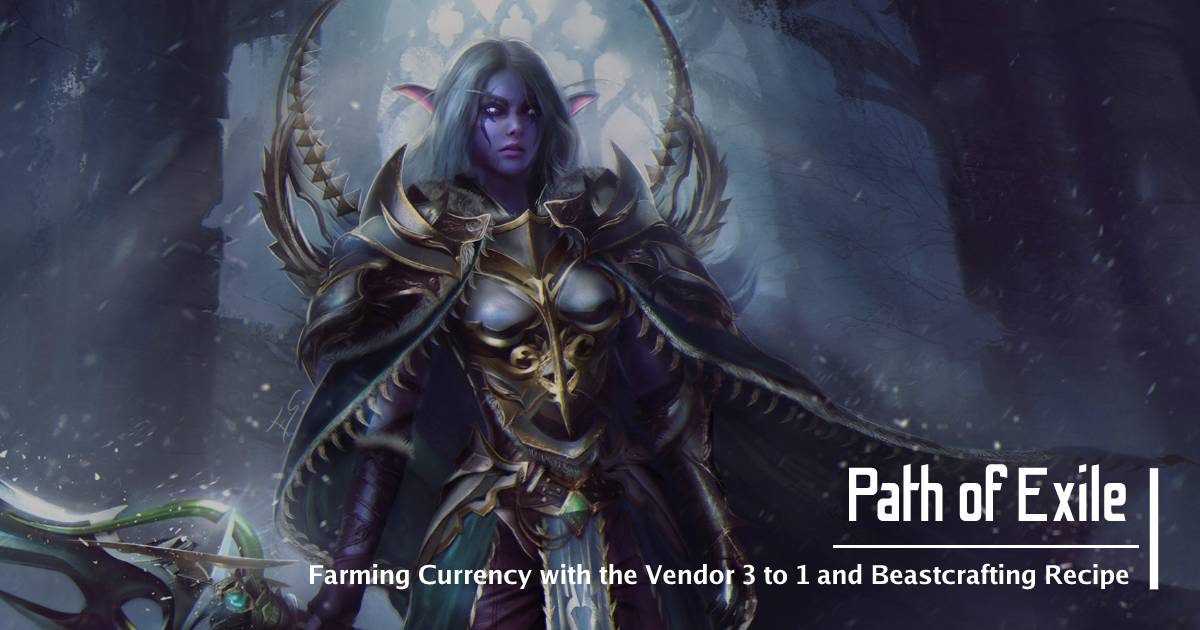 you'll need to find a Unique item that is worth more based on the roll it provides. For example, the Brass Dome has a plus 1-5 to all max elemental resistances that is highly valued. You can buy 6 of these items for 30-35 chaos each. Then you can trade them to a vendor to get a random roll. You have a 1/5 chance of getting a plus 5 roll, so if you trade in 5 times, you'll have spent 450 chaos and could receive up to 750 chaos in return.
In addition to the Vendor 3 to 1 Recipe, you can also use a Beastcrafting recipe called Kraityn's Vassal to corrupt the item for 30 quality. This will allow you to use Tainted Jewelers and Tainted Fusings to very cheaply and reliably six-link the item. If you don't get a plus 5 roll, you can still sell the item for 1-1.5 divines. If you do get a plus 5 roll, you can sell it for four divines. This makes it a very profitable strategy, with a return of 300 chaos or more.
By following the strategy, you can make consistent and reliable profits with minimal effort. All you need is some game knowledge and the right recipes to take advantage of. With the right information, you can make the most out of your time and currency and become wealthy in Path of Exile. Good luck!
Most Popular Posts
Popular Category Lists