How to Runecrafting Wrath Runes in Old School Runescape?
Welcome to this guide on Runecrafting Wrath Runes in Old School Runescape! Wrath runes are the highest level rune in the game and require a high level of Rune Crafting to make. In this guide, LOLTANK will cover the gear and supplies you'll need, what to expect when crafting Wrath runes, and some tips and tricks to maximize your profit.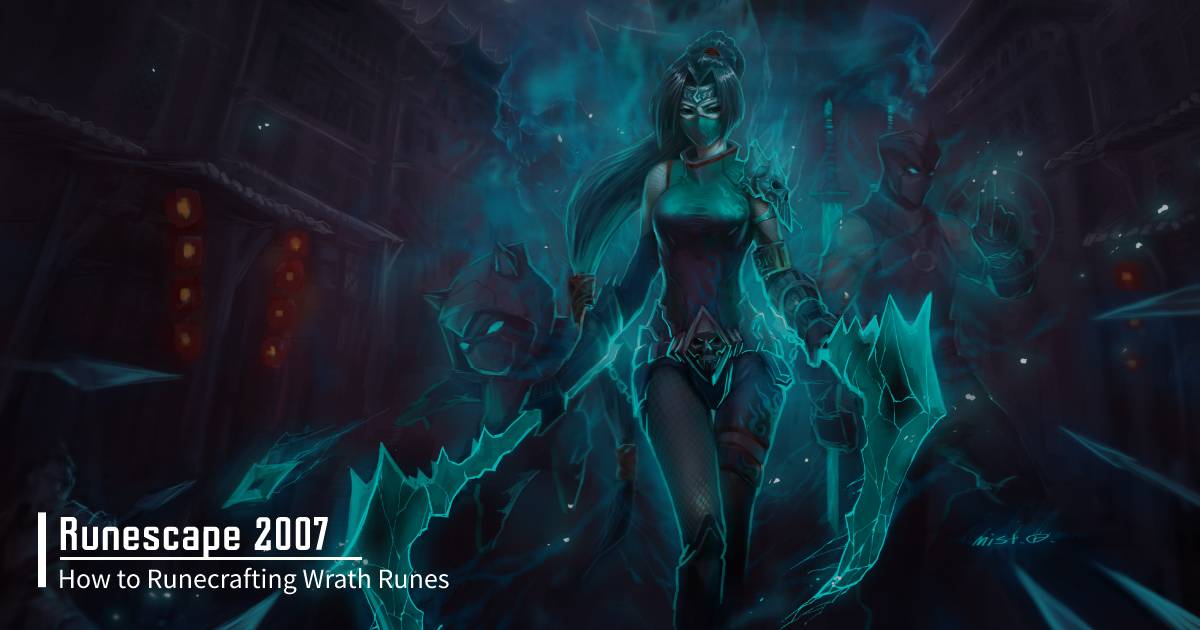 Gear & Supplies
The gear you'll need for Runecrafting Wrath runes includes the Raiments of the Eye set of robes, a Dragonfire Shield, an Ancient Scepter, a Ring of Endurance, and a Max Cape. The Raiments of the Eye set gives a 10% bonus to each rune crafted, with a set bonus of 20%, for a total of 60% extra runes when the entire set is worn. The Max Cape is also useful as it allows you to enter the Wrath Altar without needing a tiara. Additionally, you'll want to bring a Colossal Pouch and some Pure Essence.
What to Expect
When Runecrafting Wrath runes, you can expect to make around 1.7 million GP per hour. Wrath runes are not used often outside of Runecrafting, so their price is fairly steady at 207 coins each. They are used in two spells from the Archaeus spell book: Demonic Offering and Sinister Offering. It is possible to craft Wrath runes in the Abyss, however, the update failed with 73.6% yes votes.
Tips and Tricks
To maximize your profit when Runecrafting Wrath runes, it is important to save your energy. You can do this by using a Ring of Endurance, which will help you run out of energy more slowly. Additionally, you can use the Max Cape's teleport ability to get back to the Rejuvenation Pool to restore your energy. It is also important to keep an eye out for other players, as they may be PKers. As always, be sure to bank often to maximize your profits.
Conclusion
Runecrafting Wrath runes is a great way to make a steady profit in Old School Runescape. With the right gear and supplies, you can make up to 1.7 million OSRS GP per hour. Be sure to follow the tips and tricks outlined in this guide to maximize your profits and stay safe. Good luck and happy Runecrafting!
Most Popular Posts
Popular Category Lists