Path of Exile Patch 3.21 Won't be Released Balance Manifestos
Patch 3.21 is set to arrive in Path of Exile in three and a half weeks and Grinding Gear Games (GGG) has released some details about the upcoming expansion. The main point of the announcement was to let players know that there will be no balance manifestos released with Patch 3.21.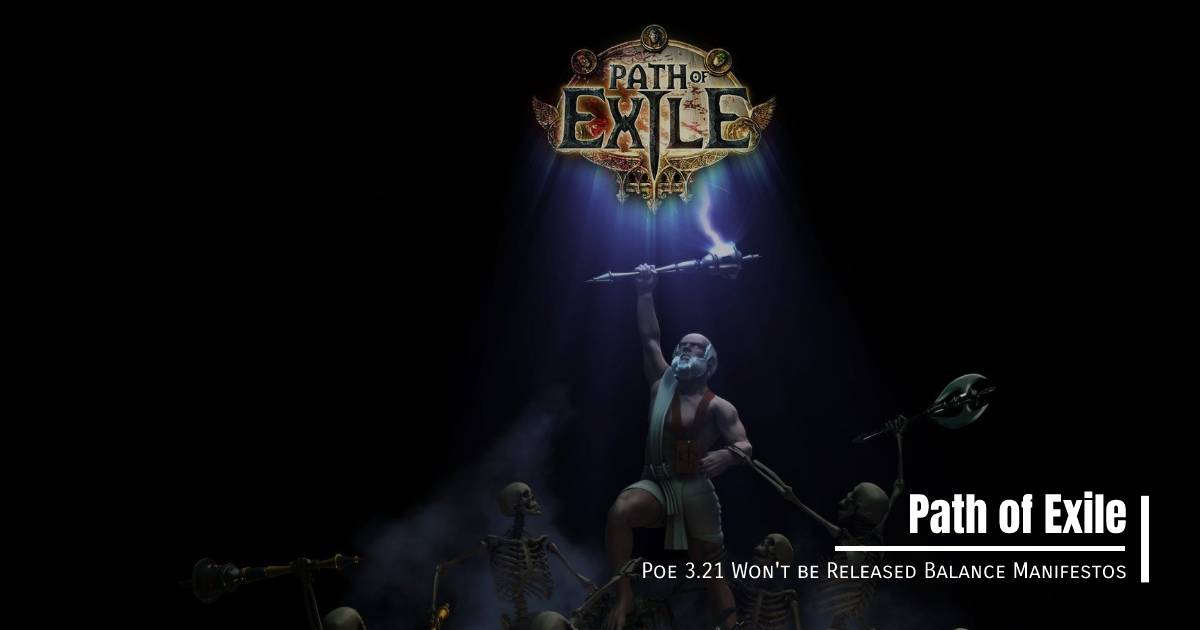 Balance manifestos are great for communicating certain types of content, such as the 3.16 overhauls of player defenses and auras, and reservations. They also provide a longer window to collect feedback on whether these changes are heading in the right direction. However, GGG has learned that some changes do not fit well in balance manifestos.
A good example of this is the changes to player-inflicted damage over time in Patch 3.16. These changes require more context than can be provided in a balance manifesto and may benefit from video communication. There is also potentially too much numerical detail in a balance manifesto to understand the full context.
The goal of balance changes in Patch 3.21 will be to provide more options and fun for as many builds as possible, rather than reworking game systems. While there are some nerfs, they will not be drastic.
One of the changes players may see is a slight nerf to determination and minion poison, as well as buffs to skills that aren't currently popular. As the changes will all be condensed into the patch notes, Patch Note Day will be especially important for Patch 3.21.
With the right information, you can plan your builds accordingly and make the most of Patch 3.21.
Most Popular Posts
Popular Category Lists