How to Make Escape From Tarkov Roubles quick with Customs Loot Run?
Escape from Tarkov is a hardcore and realistic online first-person action RPG with MMO features developed by Russian game developer, Battlestate Games. The goal of this run is to loot two-story dorms, three-story dorms, and various loot spots. First, you'll need some keys: 105, 110, 114, 204, and 214. These keys will open up safes behind each door.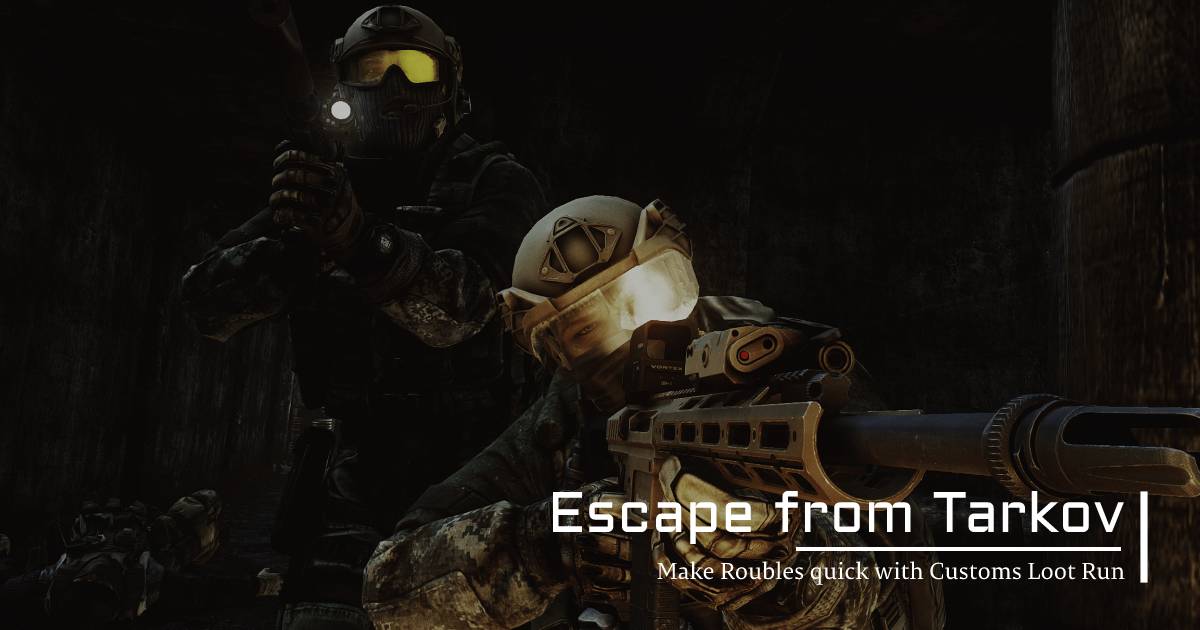 Once you've found a suitable spawn, the first stop should be the shack with the sniper marking. You can find an armor repair kit worth around 700,000 Roubles at this spot. Then, head to the two-story dorms. In this area, you can find jackets that can be sold for extra money. In the 204 and 214 rooms, you'll find two safes with 1000 Roubles each.
Next up is the third floor. Inside the first room on the left, you'll find two jackets. Across the hall, you'll find two more jackets. Also, inside the room with the car extract, you'll find two jackets and a med case.
The next stop is the 110 and 114 rooms. Inside, you'll find safes with EFT Roubles and USD. You'll also find a PC, a med case, and a weapon box with an evasion armband. Then, head back to the first floor and loot the body, duffel bag, and filing cabinets. You'll also find two weapon crates and two jackets here.
Finally, outside the blue wall, you'll find a stash with a gas mask and sugar. Two trees over, you'll find another stash with sugar, a very good per-slot item worth around 50,000 Roubles. Head across the road to the sniper tower and loot the table and couch. Then, head back to the technical building. Here, you can find motors, PCs, tool boxes, and a weapon box. Last, you'll find one more stash with gold chains, valuables, and money.
After completing your loot run, you can either extract through the car or find another way out. Be aware of other players, as customs can be a high-traffic area. With the right setup and a bit of luck, you should be able to make a good profit on this loot run!
Most Popular Posts
Popular Category Lists