ESO High Damage PVP Build For New Patch Scribes of Fate
The Scribes of Fate DLC is an exciting addition to The Elder Scrolls Online, offering players two new dungeons to explore: Bal Sunnar and Scrivener's Hall. Along with these new dungeons, the DLC also includes new sets of armor, new collectibles, furnishings, dyes, achievements, and titles to enhance your gameplay experience. This build hits hard and can be used in a variety of situations. We will be discussing the attributes, gear, food, and skills for this build to ensure that you can get the most out of it.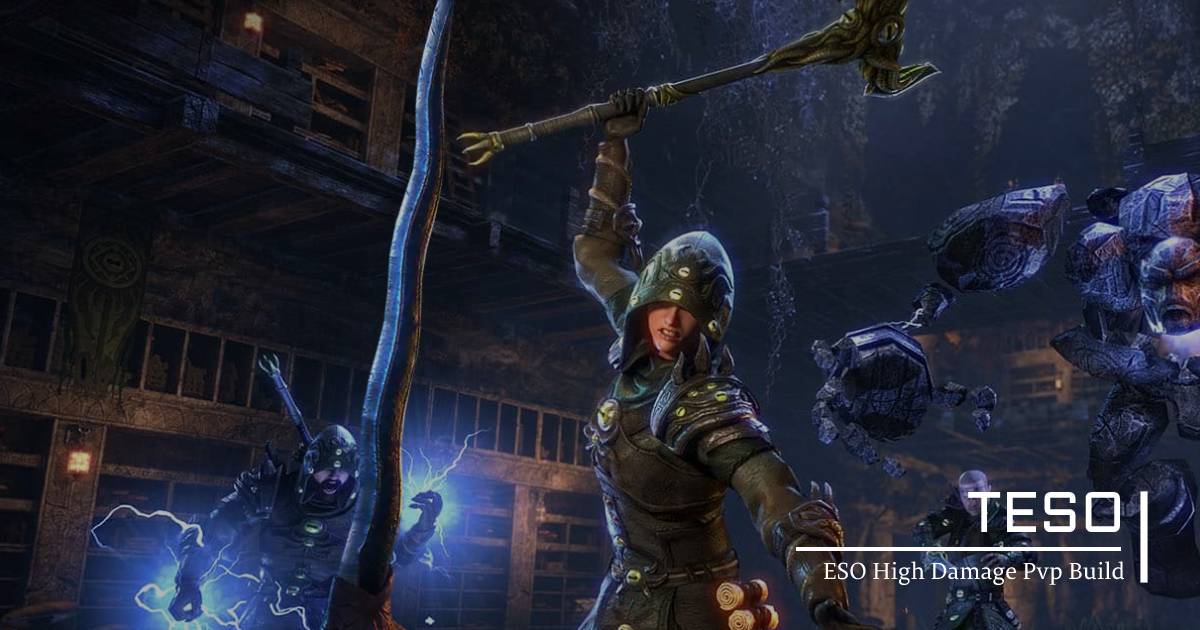 Attributes:
Imperial race for the reduced cost passive
22 points into Health and 42 points into Stamina
Max Health pool of 31k, max Stamina of 23.6k, and max Magic of 16.5k
Recovery of 1000 and Stamina Recovery of 9952
Gear:
One-piece set: Battle Orge Shoulder in Mediums in the Divine trait
Five-piece set: Helm of the Fire in the Reinforced trait for our Helmet, a Heavy Chest and Legs of the Fire in Reinforced, and a Light Hands and Feet in the Divine trait
Back bar set: Rallying Cry in the Divine trait
Jewelry and weapons: Necklace of the Fire and Ring of the Fire in the Infused trait with a Weapon and Spell Damage clip, and a Master's Perfected Mazes in Dual Wield with a Nernhold of Poison Enchantment on the main hand and a Sharpened with a Physical Damage Enchantment on the offhand.
Food:
Ozoka Smoked Bear Haunch for Max Health, Max Magic, and Max Stamina increase
Jewels of Misery as an alternative
Skills:
Main bar: Blood Craze for spammable, Camouflaged Hunter to increase Crit Chance, Crystal Weapon to combo with Blood Craze, Streak to disengage and engage, and Dawnbreaker as the Ultimate
Back bar: Critical Surge to increase Weapon and Spell Damage, Hurricane to increase Resistances and Movement Speed, Resolving Vigor to heal, Dark Deal to convert Magic into Stamina and Health, Alkosh's Susceptibility to weaken enemies, and Summon Charged Atronach as the Ultimate.
Most Popular Posts
Popular Category Lists