PoE 3.21 Boneshatter Juggernaut League Starter Build
Welcome to this Path of Exile 3.21 Boneshatter Juggernaut build guide. This build has been a popular choice in previous leagues and continues to be a strong option in the new league. In this guide, we'll go over the changes that have been made to the build, including leveling, tree changes, gear, and support gems.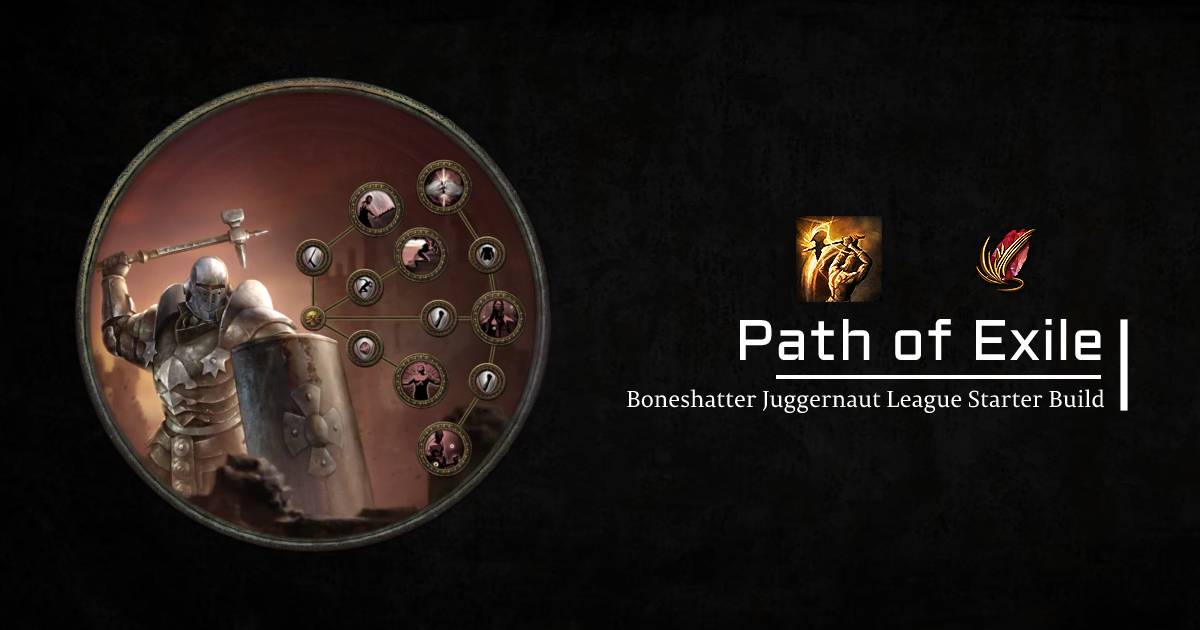 POB: https://pobb.in/L0m-ZGsJfKKJ
Changes in Poe 3.21
The tree changes in 3.21 are generally a net buff for the Juggernaut. Determination and Reservation have been removed and replaced with 1% maximum resistance. This means that you will need to run Precision with Arrogance instead of Mana Reservation. While you can also use Reverie, it's probably not worth the points. Suppression has also been changed, and while you can no longer get 12% expression from it, you can still get it from the evasion node. Alternatively, you could choose to skip Suppression altogether and invest those points into damage.
Molten Shell has been nerfed, but it's still the best shield for this poe 3.21 build. With the right investment, you should be able to reach the cap of 5,000 maximum. Finally, there's the new Stance Dancing mechanic. With the appropriate nodes, you can achieve a 1.05-second cooldown on Blood and Sand, allowing you to potentially get an onslaught and adrenaline every time you switch stances. However, this mechanic incentivizes the use of macros, which is not recommended for fair play. You can still do it if you choose to, but it's best to avoid it.
Gear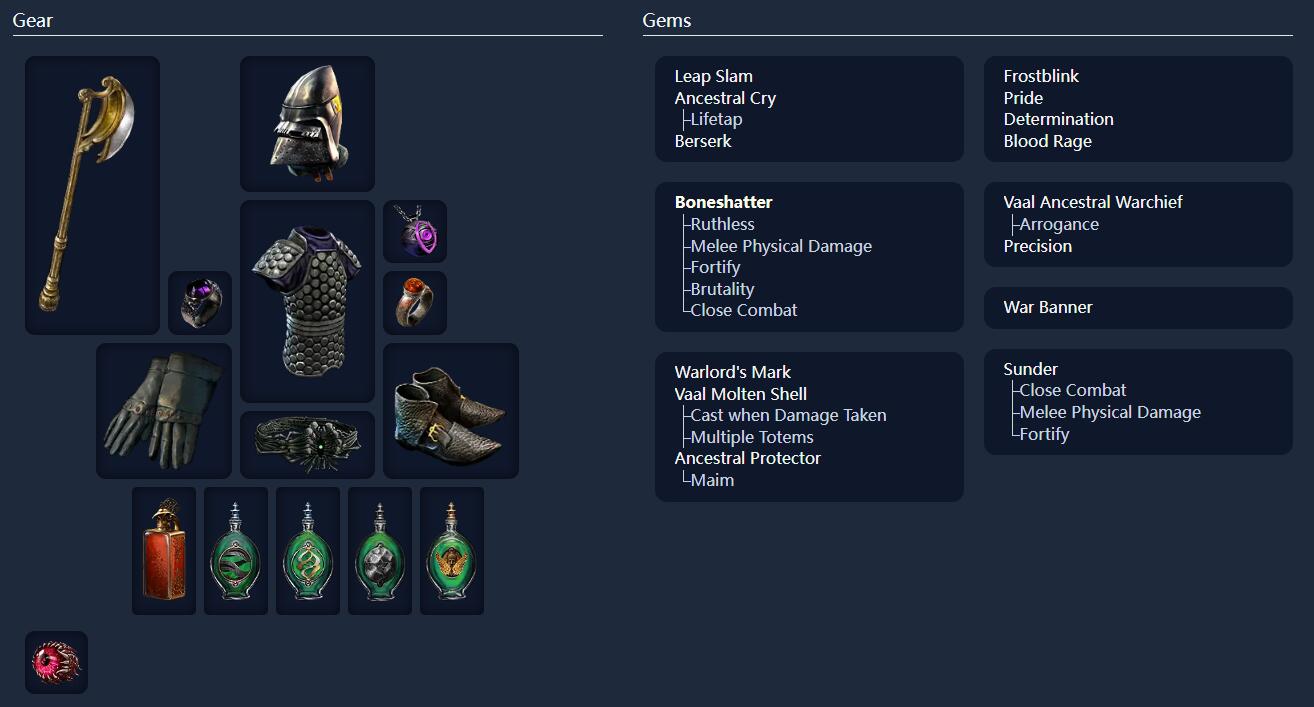 In terms of gear, prioritize getting a high life and armor chest piece, as well as a weapon with high physical damage. You'll also want to invest in jewels that provide increased maximum life and physical damage. For support gems, prioritize Brutality, Melee Physical Damage, and Multistrike.
Passive Tree
- Start Tree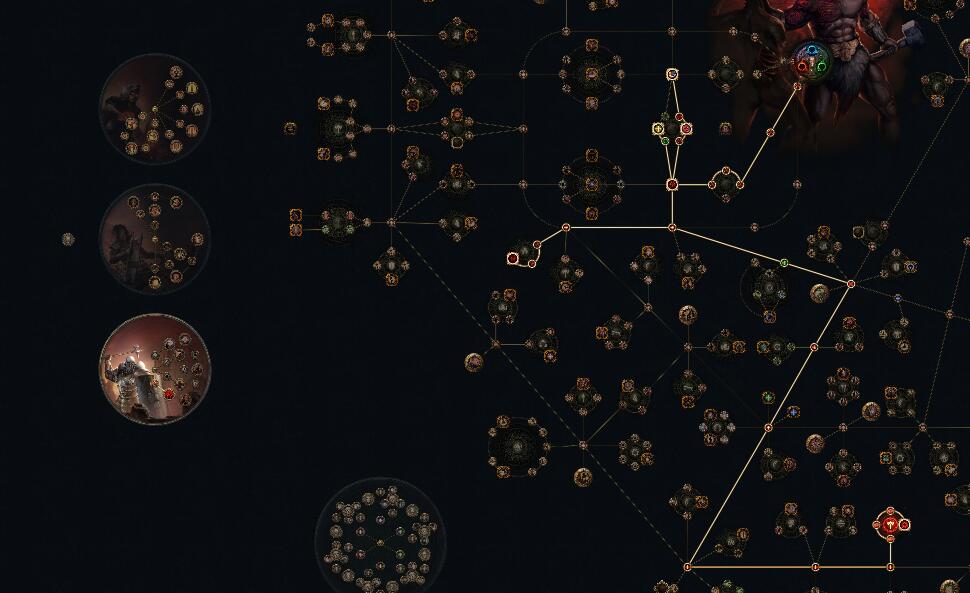 - Early Tree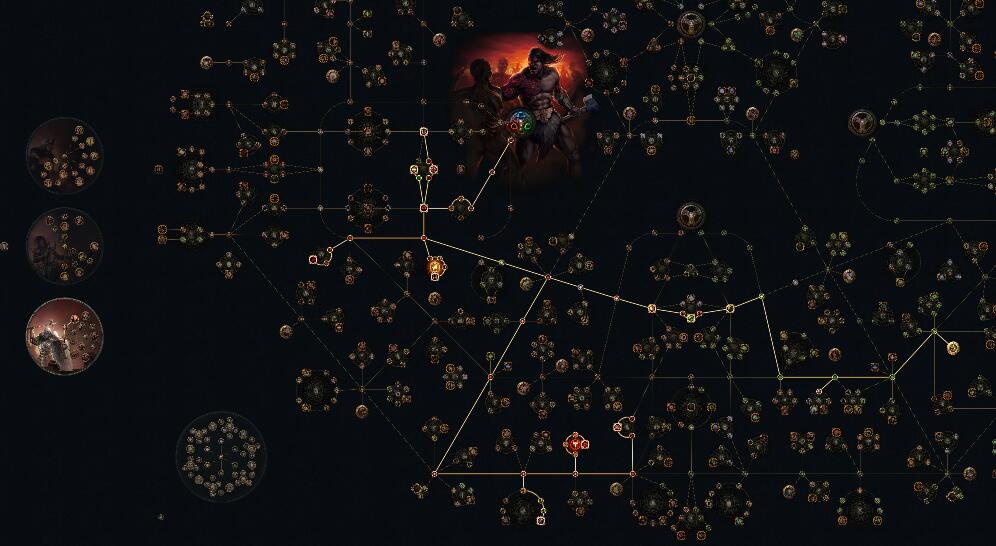 - EndGame Tree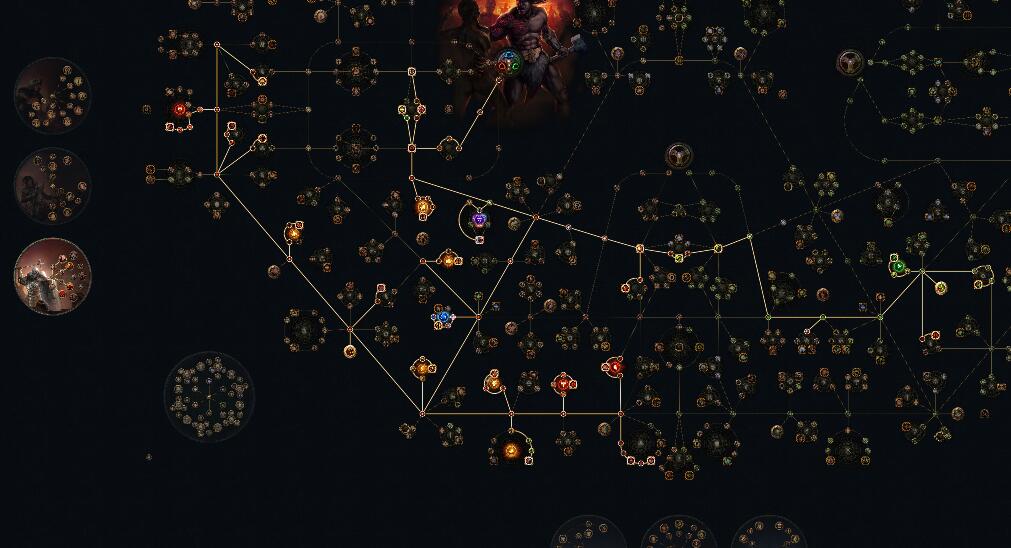 Leveling Guides
Leveling with this build has been slightly nerfed, but it's still recommended to use Sunder as your primary skill. Thunder is also a great option, and with the Crystal passives, it can be even more effective. When you switch to the Bone Shredder skill, make sure you have Inextricable, Untiring, and Determination before doing so.
- Leveling 1-12:
The best strategies for leveling up to level 12 are Splitting Steel and Chance to Bleed. These skills allow you to quickly and efficiently grind your way up to the top. You can use a combination of these skills to take down groups of enemies at once or focus on single-target damage with Chance to Bleed.
- Leveling 12+:
Once you hit level 12, Sunder is the best strategy for leveling up. This skill allows you to quickly and efficiently grind your way up to the top, while also having the added bonus of Boneshatter SWAP, which can be used to quickly swap between different weapons and armor. You can use this skill to take down large groups of enemies at once or focus on single-target damage with the added bonus of Boneshatter SWAP.
Overall, the Boneshatter Juggernaut build is still a strong option in 3.21, and the changes to the tree have made it even better. This guide should have provided you with a better understanding of the changes and how to best utilize them. So go out there and start demolishing your enemies. Good luck, exile!
Most Popular Posts
Popular Category Lists