How to Make Ton of Coins in New World Season one?
If you're looking to make a ton of coins in New World when season one goes live, there are several things you can do to prepare for the patch drop. In this guide, we'll cover some of the most profitable strategies for making New World Coins in the game.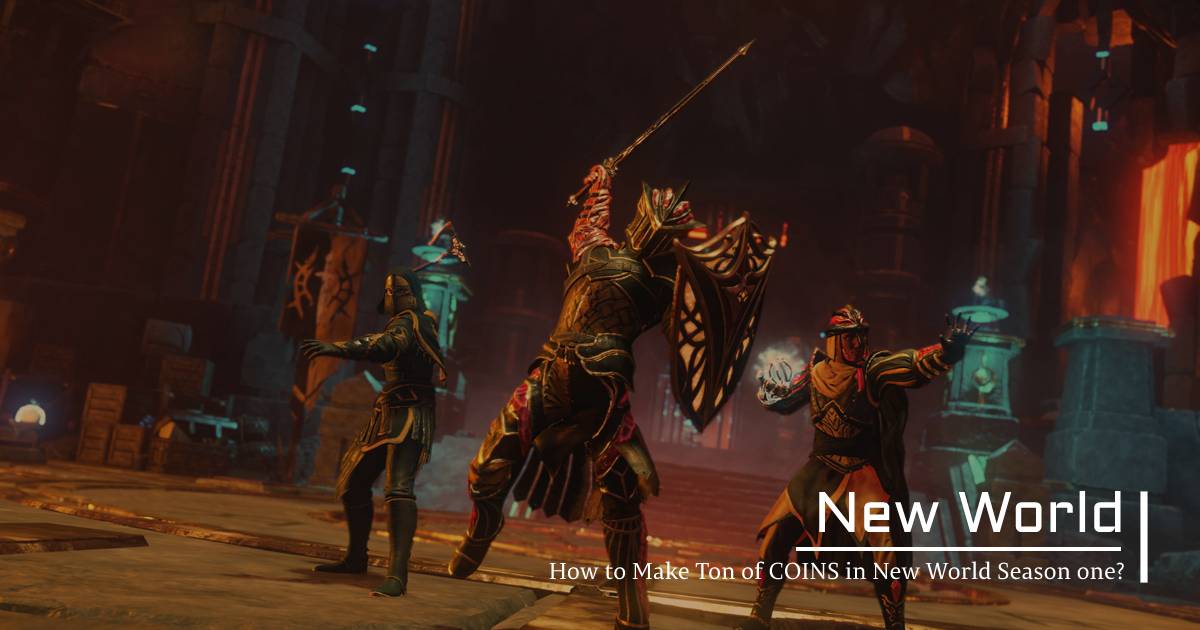 Farm Flame Cores
Flame Cores are highly profitable items that can be farmed in a specific location. Make sure to stock up on them before the patch drops to sell them for maximum profit.
Stock up on Fiber, Silk Thread, and Wire Fiber
These materials will be in high demand when the patch drops, as players will be crafting furniture to level their furnishing aptitude. Running routes and stockpiling these materials early on will allow you to make a ton of coins.
Gamble for Human Digit and Idol
Two new trophy materials will be found in three-star furniture aptitude crates. These items will be worth a lot of coins in the first weeks after the patch drops, so opening the right crates could result in a huge profit. Wait until the patch drops to grind for these items to earn seasonal experience.
Farm Urn of Lost Essence and Vial of Lost Essence
These items drop from the old triangle farm in Evanscale Reach and are used to craft Human Ward and Bane equipment. With mutations being a sought-after feature in the new patch, these items will be in high demand, resulting in a nice coin return if you get there early on.
Complete your 40 Town Board missions ahead of time
Posting commonly needed items for Town Boards, such as Salmons and Potions, or pre-completing them and turning them in when the patch drops, can result in a tidy profit and save you time.
Most Popular Posts
Popular Category Lists