How to Use Pure Hillock Strategy for Poe Currency?
If you're a Path of Exile player looking for ways to make some extra Poe currency, a pure Hillock strategy may be just what you need. This strategy involves running safe houses with Hillock in the Research slot and trying to obtain the last 28% quality for enchanting flasks. In this guide, we'll go over the steps involved in this strategy so you can start making some extra Divine for yourself.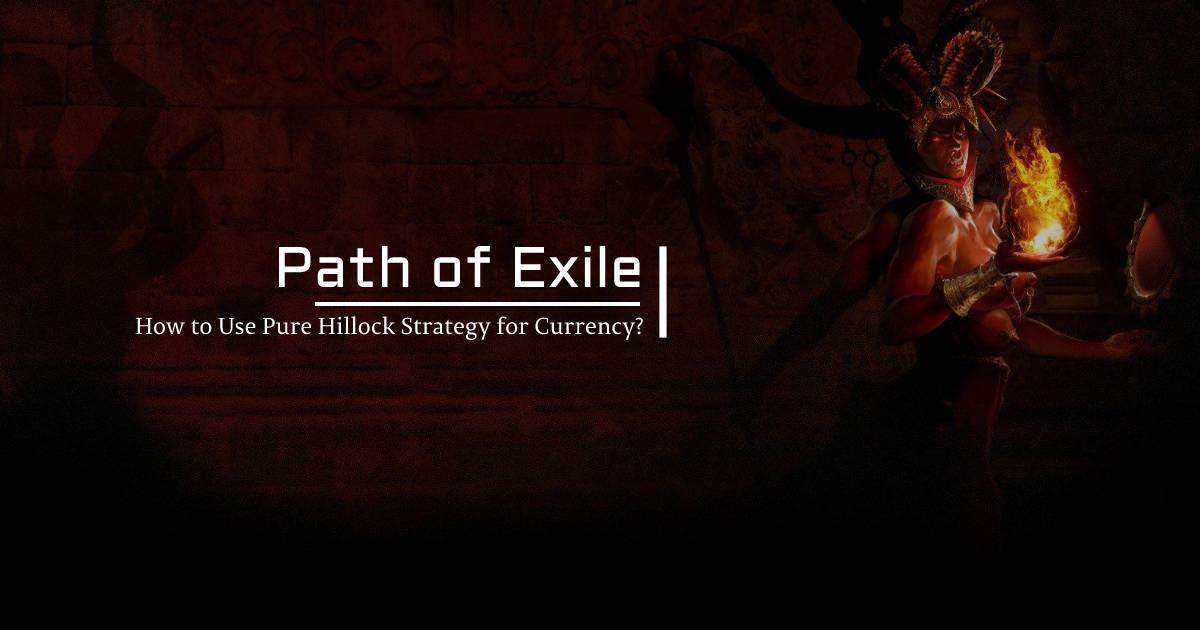 Get Hillock into the Research Slot
To start this strategy, you'll need to get Hillock into the Research slot. It may take you around 20 maps to do this, but once he is in there, the safe house should be ready to run.
Fill Up the Safe House
Once the safe house is ready, you'll need to fill it up with intelligence to reach 100%. This step took me around 11 maps, but the exact number of maps may vary for you. Make sure Hillock is the only one in the safe house, and if there is anyone else, they should be imprisoned.
Run the Safe House and Get the Loot
Once the safe house is ready, you can run it and get the loot. You'll want to craft a flask of 26% quality using Quicksilver Flasks and crafting with alterations. After that, you can look at the prices of good flasks to see how much they sell. If you look for item level 85 Quick Silver Flasks, you can buy them for around 3 Chaos. However, if you type in 26% quality, you'll see that these flasks go for around 100 Chaos Divine. This is quite profitable.
Craft the Flask
To get the 26% quality flask, you'll want to look at the most sought-after mod, which is the Increased Effect mod. This mod is available from item level 80, so you should aim for that. Craft your flask with alterations and spam for the Increased Effect mod. This should take around 50 alterations.
Add Another Mod
Once you have the Increased Effect mod, you can add another mod such as Reduce Effect of Curses. This will make your flask go for 2 Divine, which is quite profitable. You can then craft another flask and repeat the same process.
In conclusion, this pure Hillock strategy may not be a standalone method to make Currency, but it can be done on the side from time to time to make some extra Divine. It may take a bit of effort to get Hillock into the Research slot and fill up the safe house, but the profits can be worth it. By crafting flasks to 26% quality and selling them for around 100 Chaos Divine, you can make some extra currency for yourself in Path of Exile.
Most Popular Posts
Popular Category Lists