Diablo 4 Legendary Powers Powering up Character Guides
Legendary Powers are a crucial part of powering up your character in Diablo 4 and understanding how to use them effectively can be the difference between success and failure. In this guide, loltank Timothy have discussed the different categories of Legendary Powers, how to use them to build your endgame character, and which items are best for each Legendary Power.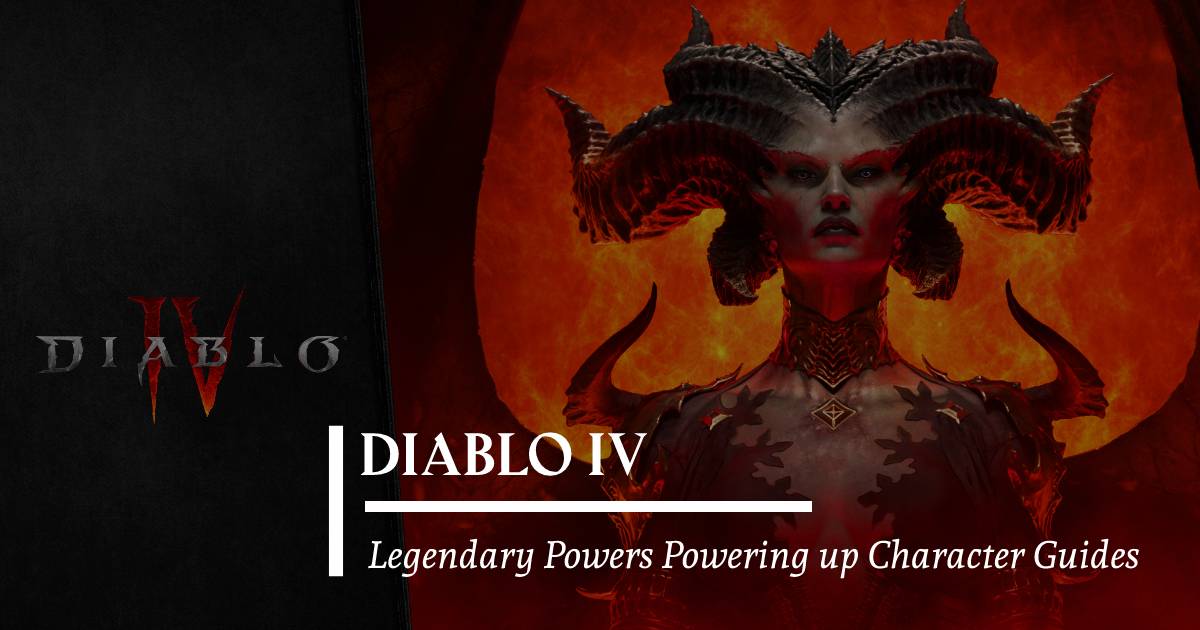 Firstly, it is important to understand that each Legendary Power has effectiveness based on where it is slotted. Two-handers get a 100% bonus to their Legendary Power, while amulets get a 50% bonus. This means that if you have a strong Legendary Power, you should prioritize putting it on a two-hander for maximum effectiveness.
The different categories of Legendary Powers are Offensive, Defensive, Resource, Utility, and Mobility. Offensive powers increase your damage output, Defensive powers help keep you alive, Resource powers manage your resources, Utility powers help you get around, and Mobility powers help you move faster. Knowing these categories is important for building your character and farming Diablo 4 Gold for certain items and powers.
When leveling up, remember that Legendary Powers can be imprinted on any item, including yellows. If you find a strong Offensive Legendary Power, put it on an amulet, as it has less impact on your build than weapons or rings. However, Legendary Powers cannot be extracted from an item once imprinted, so wait until you have the best item for them.
To craft the perfect end-game build, choose three powerful Legendary Powers and decide where to slot them. The most powerful Legendary Power should go on a two-handed weapon for double the effectiveness, while the second most powerful should also be on a two-hander. The least powerful can be on a one-hand weapon or an offhand. Consider unique items, enchantments, and paragon points to further customize your build.
Finally, level up your Legendary Powers by completing dungeons to get the minimum level of power and then use the Codex of Power to further increase their strength. With these tips, you'll be well on your way to building a powerful endgame character in Diablo 4.
Most Popular Posts
Popular Category Lists