POE 3.21 Builds: Explosive Trap Secrets Wave of Conviction Saboteur
Are you looking for a powerful and viable build for solo, hardcore bossing in Path of Exile 3.21 Crucible? If so, consider exploring explosive trap secrets for the Wave of Conviction Saboteur. While the explosive trap is often overlooked, it actually has a higher DPS ceiling than the seismic trap and can be a potent option for bossing. In this guide, we'll dive into the gear progression, playstyle, tree, skill gem setup, and gear recommendations for a successful explosive trap build.
PoB Link: https://pobb.in/y0LWfBltAZY4!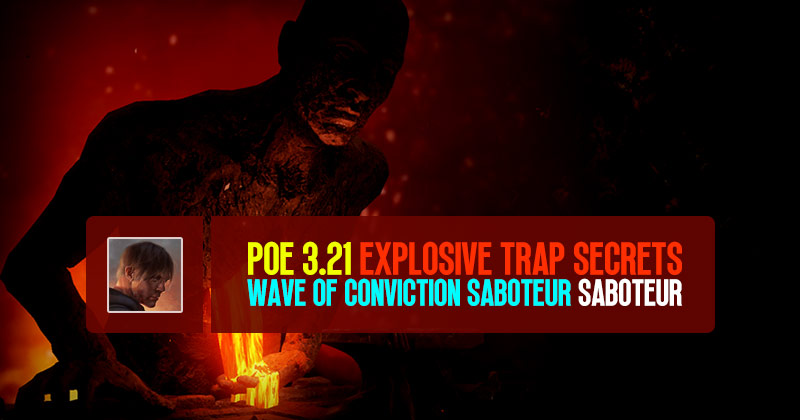 Gear Progression
To optimize your explosive trap build, you'll want to focus on alternate ailments with a Sequence of Suffering scepter, Bear Trap, Herald of Ash scaling for both spell damage and fire damage, and the Saboteur node Explosive Expert combined with Skinner, Bots, and Infernal Legion.
This will give you more gem flexibility than the solo, cellular, hardcore versions of poison and seismic trap. You won't need a second four-link for your examinate, as explosive trap can clear just fine on its own.
When it comes to gear, look for trap-throwing speed, conversion, double damage, crit chance, ailment effect from critical strikes, and more. You'll also want to run a defensive shield, as this increases your damage. The flasks are pretty straightforward and you'll want to run a cluster duals.
Playstyle
When playing as an explosive trap Saboteur, you'll want to name-lock the boss and start throwing explosive traps. If you need to move, don't let go of your right-click and move your cursor, then Frostbite somewhere else. This will help increase your DPS uptime.
Passive Tree
For your tree, you'll want to go for a crit seismic tree, other than not having to grab duration nodes. You'll also need to pass down to Winter Orbs to get some of your conversion.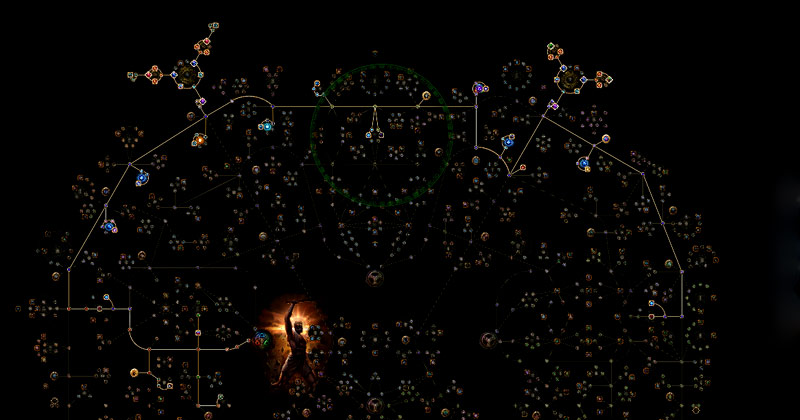 You'll want to go for Fire-to-Cold conversion, and you'll need to heist for an Alternating Scepter, which will give you the ability to apply alternate ailments, including scorch, a minus resistance modifier, sap, a generic damage reduction multiplier, and brittle, which is a base crit ailment.
Gem Setup
For your skill gem setup, you'll want a six-link explosive trap setup, and you'll want to run Cluster Trap over Swift Assembly while you're mapping. You'll also want to run Wave of Conviction with an Assassin's Mark, as this gives you a big boost to your damage. You'll also need to run Skaterbots with Infernal Legion, as this gives you 40% crit multi, which you can't get otherwise.
Conclusion
The explosive trap has a lot of potential and can be a really powerful build for solo, hardcore bossing in PoE 3.21 Crucible. With some gear scaling, it can be stronger than a seismic trap at the very high end. Additionally, it's a very flexible build, so it's worth trying out in the upcoming boss event. Keep these tips in mind as you explore explosive trap secrets for the Saboteur League Start Bosser, and you'll be well on your way to success.
Most Popular Posts
Popular Category Lists