Farming Poe Divine Orbs and Exalted Orbs by Searing Exarch Guides
The Searing Exarch is a type of Eldritch Horror in the game, which players can defeat to obtain an Omniscient Voidstone. This Voidstone can be socketed into the Atlas. Items that have a Searing Exarch implicit modifier can be identified by a red symbol on their header. When starting out in PoE, the primary tip is to farm the Searing Exarch in Tier 14 maps. In the trade league, the Searing Exarch drops valuable items like Awakened Sextants and his Embers, which are in high demand and can be sold for a lot of Poe currency. Additionally, the Searing Exarch Invitation allows you to have a chance to get Crystallized Omniscience, one of the most build-defining and popular unique amulets on the self-core trade.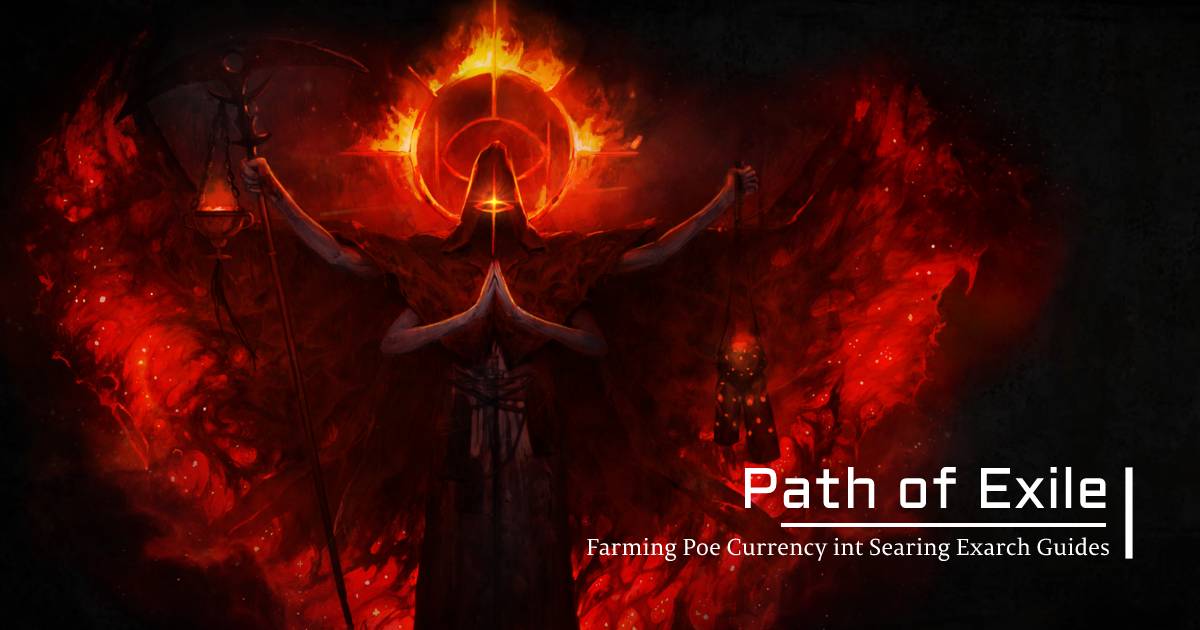 In comparison, the blue alternative drops very little good stuff outside of Divine Orbs and Exalted Orbs, so it's not worth farming. While farming the Searing Exarch, you can also target other league mechanics like Essences, which sell quickly to crafters, and Remnants of Corruption, which sell to people who are doing the Harvest memories. Early on, Heists are also an excellent source of income, as Heist players are hungry for deception contracts and will even buy bad contracts just to get reveals through their blueprints.
When it comes to Atlas Passives, focus on accelerating your map progression as fast as possible to get to the endgame, where you can start getting free money from Eldritch Influence. Also, pick and choose which league mechanics you want to target, such as Delirium or Expedition, to accompany your Searing Exarch farming.
One hidden tip that most people miss is to level up your master missions. The higher your master mission levels are, the better the rewards will be. So if you have spare time, try to level up your masters and get those valuable rewards.
In summary, farming the Searing Exarch in Tier 14 maps is the best way to make currency early on in PoE. Target other league mechanics like Essences and Remnants of Corruption, and consider leveling up your master missions for even better rewards. Thank you for watching, and happy farming!
Most Popular Posts
Popular Category Lists