Old School Runescape Easter Event 2023 Guides
Old School Runescape 2023 Easter Event in is a great way for players to enjoy the festive spirit of Easter while also engaging in exciting gameplay. It provides an opportunity for players to work together to achieve a common goal and earn rewards for their efforts. 2023 Easter event promises to be an enjoyable and memorable experience for all players in the game. Are you ready to hop into the 2023 Easter Event in Old School Runescape? This year's event promises to be a ton of fun, with great rewards and exciting activities to keep you entertained.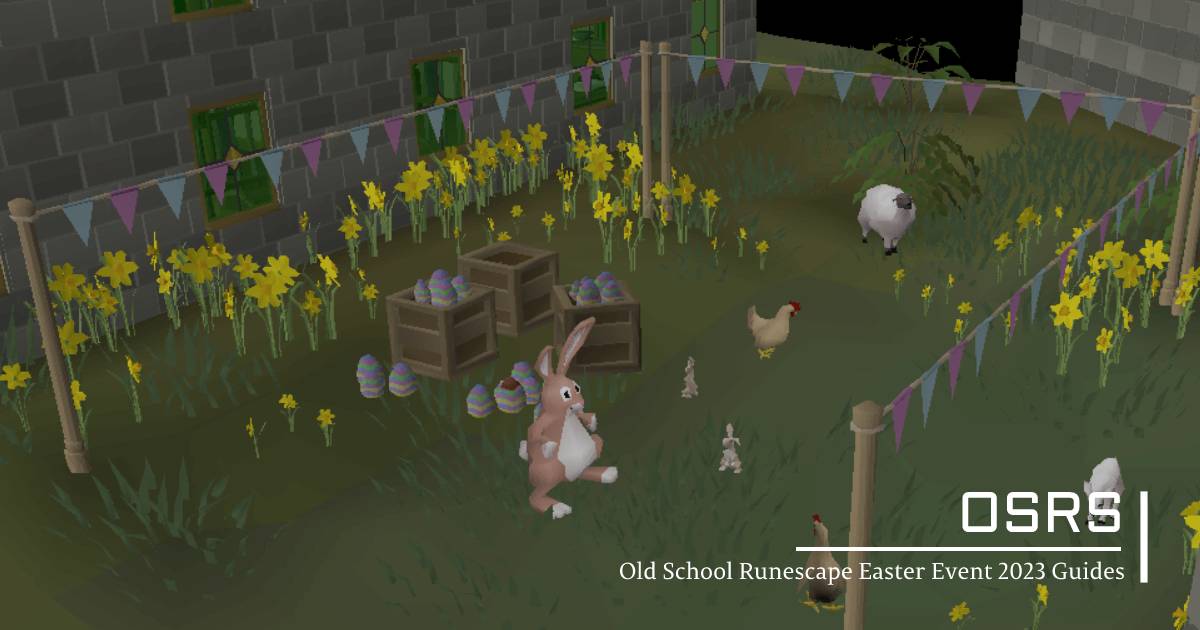 Let's talk about the rewards. The Giant Bronze Dagger is a powerful new weapon that is sure to become a fan favorite. It deals a ton of damage and looks amazing. The weird hat is also a fun addition to your wardrobe, perfect for showing off your Easter spirit.
But the rewards aren't the only reason to participate in the Easter Event. You'll also get to vote in the new skill pitchers poll to choose your favorite skill. This is a great opportunity to have a say in the future of the game and make your voice heard.
In addition to the event itself, there are also some exciting changes coming to the game. Dark Bow projectiles now hit at the same time, making them even more deadly in combat. The Abbey Dagger has been dialed back a little bit, so it won't be quite as overpowered as before. And, for all you Fletching fans out there, you can now make X for Fletching Darts, saving you a ton of time and effort.
If you're a fan of Zealot robes, you'll be happy to know that they now work for Unsold Heads. And, for those of you who freeze the Wardening to Away, you'll be pleased to know that it will no longer disappear.
Finally, if you're a hardcore player with boss Kcs of 25-29, you'll start to appear on the High Scores. This is a great way to show off your skills and compete with other players.
In conclusion, the 2023 Easter Event in Old School Runescape is an event you won't want to miss. With great rewards, exciting changes, and fun activities, there's something for everyone to enjoy. So, what are you waiting for? Log in and check it out!
Most Popular Posts
Popular Category Lists