Poe 3.21 Molten Strike Great damage Shadow Assassin Build
Are you ready to take on the toughest challenges in Path of Exile with a hardcore-viable build that offers stun and ailment immunity, great damage, reduction, solid clears, and insane single-target damage? Look no further than Poe 3.21 Molten Strike Build!
POB LINK: https://pobb.in/tLpH4rPfT_pT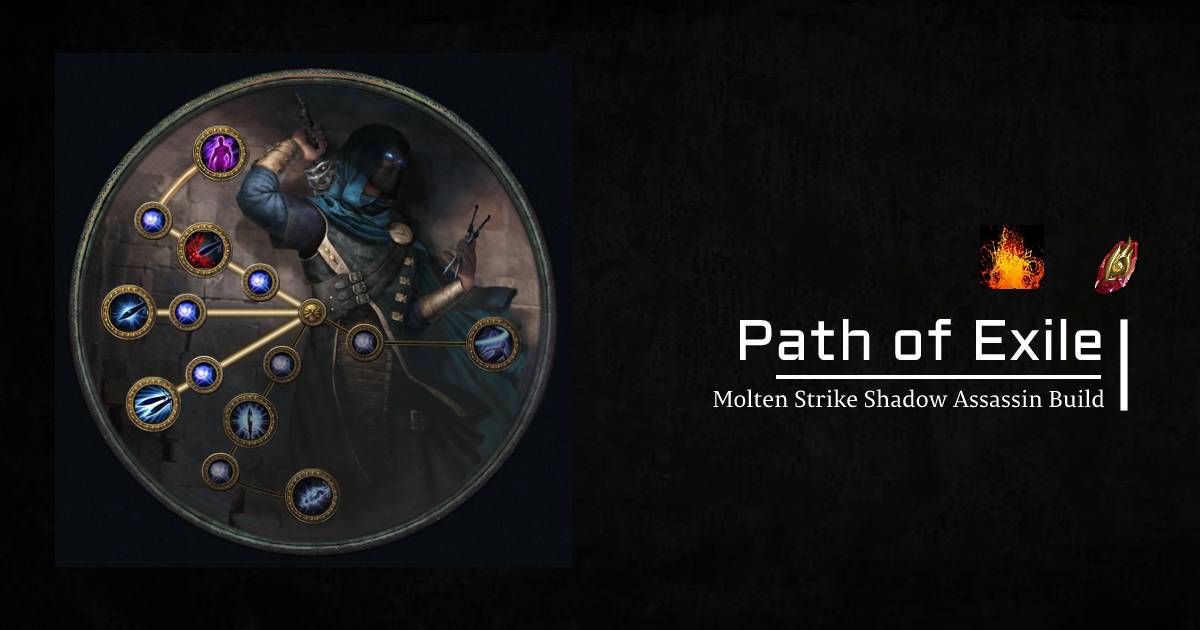 The key to the success of this build lies in its efficient use of support gems. Unlike most builds that only add 30-40% more damage with support gems, this build can increase its damage output significantly more. For instance, Multi-strike alone adds 76% more damage, Unbound Ailments provides 55% more, Greater Multiple Projectiles gives 55% more, and Inertia offers a 51% multiplier, making this build unbelievably powerful.
The choice of ascendancy is also critical for this build. The Assassin offers a ton of damage and poison chance, which is hard to come by in this build. It also offers an underrated form of mitigation with Opportunistic, which can prove useful in multi-boss Maven invitations, Crucible encounters, and more. The Pathfinder is another primary choice and can make you almost invincible with the right gear and gems investment.
The skill gems are flexible for this build, so you can choose based on your playstyle. However, it's essential to have Tempest Shield, Despair, and Blood Rage set up. The aura setup should include Arctic Armor, Grace, Determination, and Defiance banner, but you can also use Wrath, Anger, Malevolence, or Haste. The main movement skill should be Rolling Blaze since the Pneumatic Dagger has a base 2.2 attack speed. Lastly, Plague Bearer and Convocation can help maintain onslaught and adrenaline.
The skill tree for this build features the standard nodes, such as chaos damage, life, scale, and dire torment. The new Multi-shot node is also a great addition as it provides mastery for plus-one strike skills, which means you no longer need to use a rare glove slot. Access to jewels, which gives 6.5% more damage, is also available.
When it comes to gear, the dagger should have two damage rolls, attack speed, and an open prefix. The shield should have elemental or fizz reforges, and the helmet should have a moon strike channel. The boots should have elemental damage if you haven't killed them recently. Look for an amulet with resistance, more PDR, and maybe a bit of AOE. The rings should focus on elemental damage and attack speed, and the belt should have strength. You can also use a Stygian Vise for jewels.
Finally, the flask setup should include a double divine life flask and a quartz flask with the surgeon mod. You can also use a Jade Flask or an Elemental Flask for additional defense.
In conclusion, Poe Molten Strike Build is a well-rounded, beastly build that can take on the toughest challenges in Path of Exile. With stun immunity, ailment immunity, great damage, reduction, solid clears, and insane single-target damage, this build is a must-try for any hardcore player looking for an edge.
Most Popular Posts
Popular Category Lists