OSRS Powerful Weapon Soulreaper Axe Guides
The Old School Runescape Soulreaper Axe is a powerful two-handed weapon that demands a high level of Attack and Strength, requiring level 80 in both skills to wield. As part of the DT2 Rewards Beta, players have the opportunity to test this formidable axe in a variety of content on a beta world. Following this testing period, players will be asked to vote on whether they would like to see the Soulreaper Axe implemented in the live game as a reward for completing the Desert Treasure II quest. Don't miss out on the chance to wield this fearsome weapon and have your say in its future in the game! This weapon is a powerful addition to your arsenal, but it requires some finesse to use effectively. Here's a guide to help you get the most out of this unique weapon.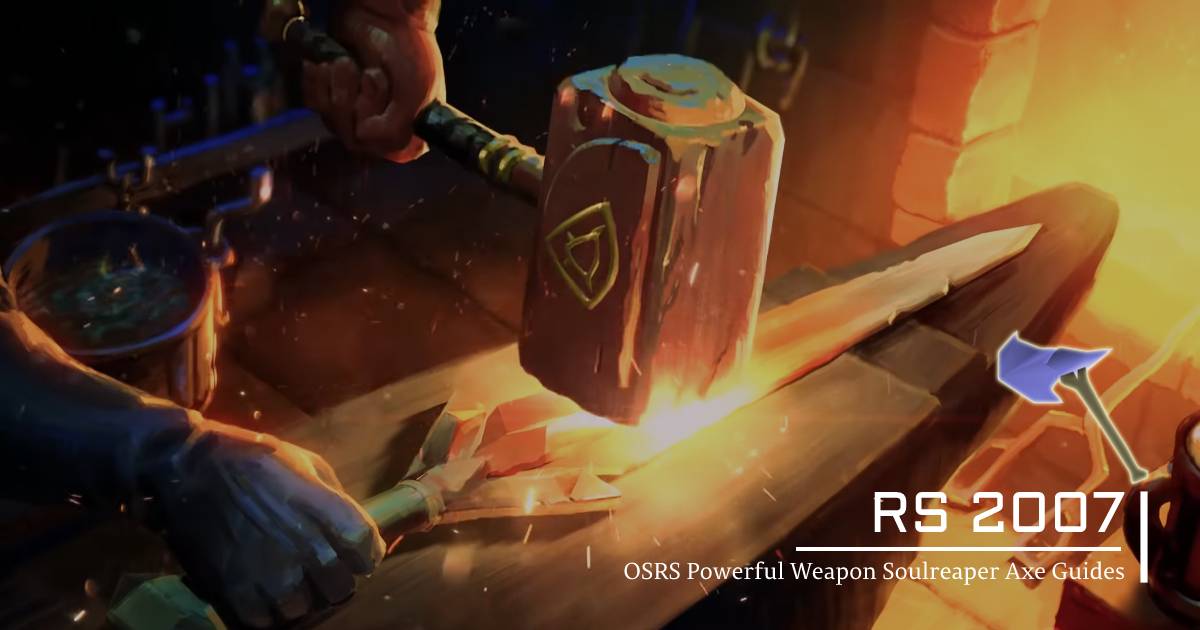 ↖ Understanding the Soulreaper axe
The Soulreaper axe is a two-handed weapon that can stack up to five times, granting additional damage and accuracy with each stack. However, you will take 8 damage for every hit you make until the stack is full. This means that you need to balance your stacks with your health to avoid taking too much damage. You can stack up the weapon by continuously attacking your enemies.
↖ Using the Soulreaper axe
To use the Soulreaper axe effectively, it is crucial to monitor your health and your stacks. Use food to keep your health high, and consider using an Elijah's Spirit Shield to reduce incoming damage. Keep an eye on your stacks, as they can mean the difference between victory and defeat. If your stacks are too low, it may be wise to take a break to heal and repot.
↖ Special Attack
The Soulreaper axe has a powerful special attack that consumes all of your stacks but deals additional damage and heals you for 8 health per stack. Use this special attack when your stacks are full to maximize its effectiveness. Additionally, if you are using an Elemental Venge shield, you can use it to increase your damage.
↖ PVP
The Soulreaper axe can also be used in PVP, despite what the tool tip may say. Keep this in mind if you plan on using the weapon in player versus player combat.
↖ Conclusion
Using the Soulreaper axe can be incredibly rewarding, as it allows you to take down your enemies with ease. Remember to watch your stacks carefully, use food to keep your health high, and use your special attack when your stacks are full. With practice and patience, you can become a master of the Soulreaper axe and dominate the battlefield.
Most Popular Posts
Popular Category Lists