Farming Poe Currency with Delirium Mapping Promenade Strategy
Are you looking for a profitable mapping strategy for the Path of Exile Delirium mechanic? Look no further than this guide, which showcases a strategy that involves delirium, essences, harbingers, and incursions. The focus will be on running Promenade maps, which are long maps that are great for delirium rewards and have decent card drops, including The Patient and two gem cards.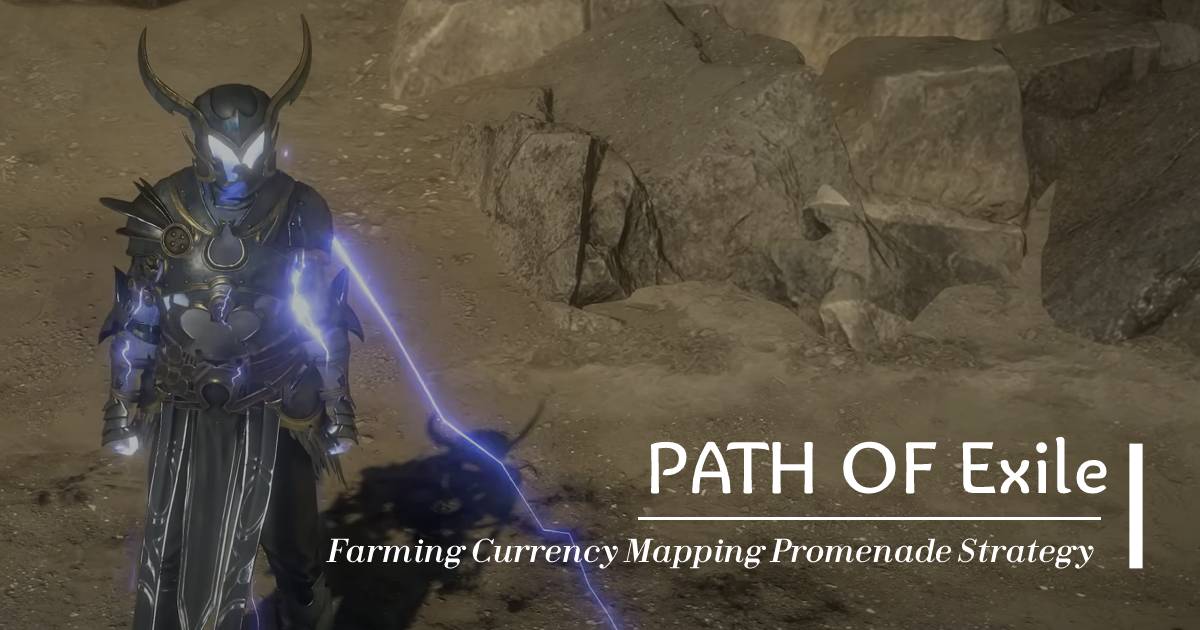 Before starting, it's important to note that this strategy requires a tanky and fast build to handle delirium encounters, as they can be challenging. The following guide assumes that you have a build that can handle the challenges presented by delirium encounters.
You should aim to get The Patient cards, which are expected to drop two in ten maps. The rest of the loot includes Lightning Call, Jack in the Boxes, gems, and a third of a Vaal Temple, worth about 1.39 Poe Divines. The strategy also yields almost 5 Simulacrum splinters, a bunch of orbs, and a hundred remnants and different essences. There are also harbingers and all the chaos that didn't fit anywhere else.
Mapping Strategy
The first step in this mapping strategy is to set up your Atlas. Take all the delirium chance nodes and extra delirium rewards, as well as any additional nodes that slow down the delirium encounter. For example, you can take the Niko nodes if you're struggling with sulfite or the Einhar nodes if you need more beasts.
Next, fully invest in Harbinger and Essence nodes, as well as the Strongbox nodes. You can also add one wheel for Alva if you want to focus on temple farming. Additionally, take the exalted orb nodes and a map sustain cluster.
If you're struggling with incursions, you can also take the nodes that make them easier and give you more time. You can also add some sextants for strongboxes if you find delirium encounters too challenging.
Running Promenade Maps
Once you have your Atlas set up, start running Promenade maps. These maps are long, which is ideal for delirium rewards, and they have decent card drops. The Patient card is particularly valuable, so keep an eye out for it.
During your runs, try to complete as many delirium encounters as possible. You can also focus on picking up essences, harbingers, and incursions. Remember to also open any strongboxes you encounter, as they can provide valuable loot.
After running 20 maps, take note of your results. You should have earned a significant amount of Poe currency from divination cards, essences, harbingers, and other loot drops. If you're lucky, you may have also found some valuable unique items.
Conclusion
Overall, this mapping strategy for the Path of Exile Delirium Leagues is an effective way to earn currency and valuable loot drops. By focusing on Promenade maps and taking advantage of delirium encounters, essences, harbingers, and incursions, you can make a significant profit. Just remember to have a strong and tanky build to handle the challenges of delirium encounters.
Most Popular Posts
Popular Category Lists