How to Make Poe Currency Quickly with Trading Mothed?
Welcome to this guide on how to make currency quickly in Path of Exile. In this guide, we'll walk you through the steps to help you make currency easily and effectively. This strategy is a reliable method that can be applied to every league to help you make currency.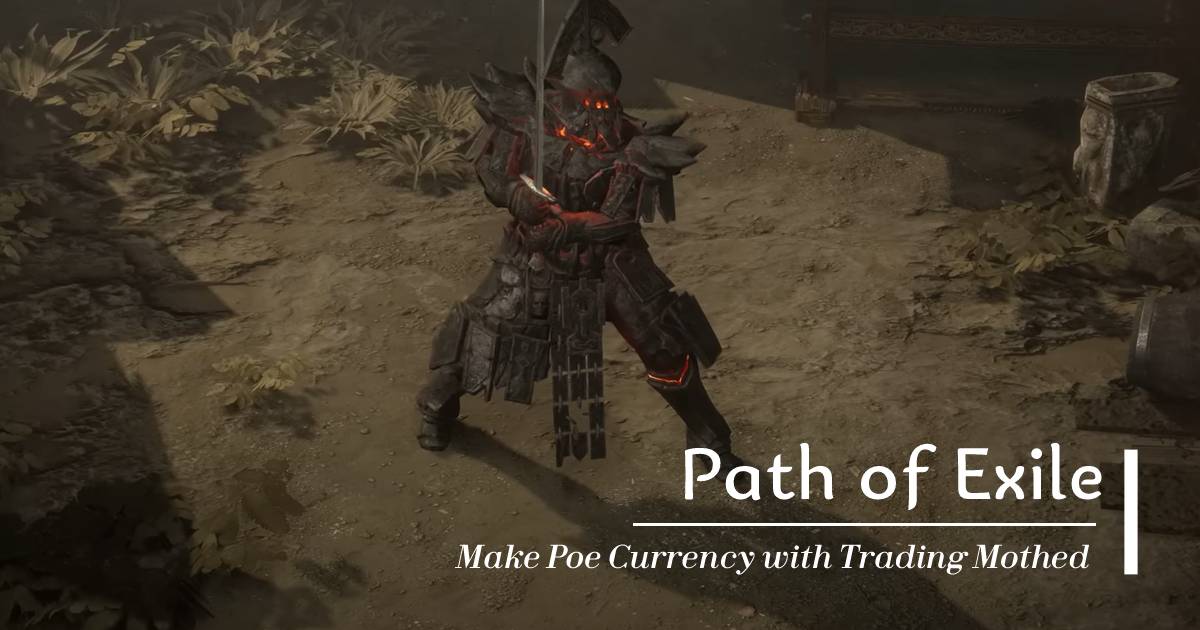 ↖ Step 1: Buy Cards
To begin, the first step is to buy cards that can be converted into Enlighten gems. We recommend purchasing uncorrupted level 3 Enlighten gems to keep the costs low. To do this, set up a live search on the trade website. Set the maximum price and activate the live search feature. You will receive a notification when someone lists the item for sale, allowing you to purchase it at 300 Chaos Orbs or less.
By buying the Enlighten gems at two Poe divines, you can earn 14c for each purchase you make. You can either sell the gem or turn it in for a set of six Enlighten cards.
↖ Step 2: Purchase Unique Armor
Next, head to the PoE.ninja website and search for unique armors that are worth three or four Poe divines when six-linked. Purchase a few uncorrupted and unlinked armors.
↖ Step 3: Buy Temple Chronicles
The next step is to purchase Temple Chronicles with Locus of Corruption and Doriani's Institute. Ensure that the rooms are open and accessible. Once the temple is open, head straight to the corruption rooms and make a profit. Locus of Corruption is for the armor, while Doriani's Institute is for the gems.
↖ Step 4: Total Cost
The total cost for purchasing an Enlighten, armor, and temple chronicle is around 2.5 divine Orbs.
↖ Step 5: Possible Outcomes
Enlighten gems can be leveled up to level 2, which can be sold for 140c. Level 3 is worth one divine device, and level 4 can sell for up to nine divine orbs.
The armor can poof or get implicit or stay the same. If it stays the same or gets implicit, six-link it using tainted currency and the crafting bench. It costs around one divine device to six-link a corrupted armor, which can be sold for three divine devices.
↖ Conclusion
In conclusion, these steps can be repeated to make a considerable amount of currency in PoE. With this guide, you can effectively make currency quickly and efficiently. We hope this guide was helpful, and good luck in your endeavors in Path of Exile.
Most Popular Posts
Popular Category Lists