POE 3.21 Immutable Force and BloodNotch Jewels Magic Finder Deadeye Build
Welcome to today's article! Today we're going to talk about the two hottest jewels in the market with a six thousand Poe Chaos Orbs appreciation. Even though they're expensive, they can replace a jewel that costs ten times more, making them a great option for magic finder builds.
POBLink: https://pobb.in/n0sXhWlxNYyB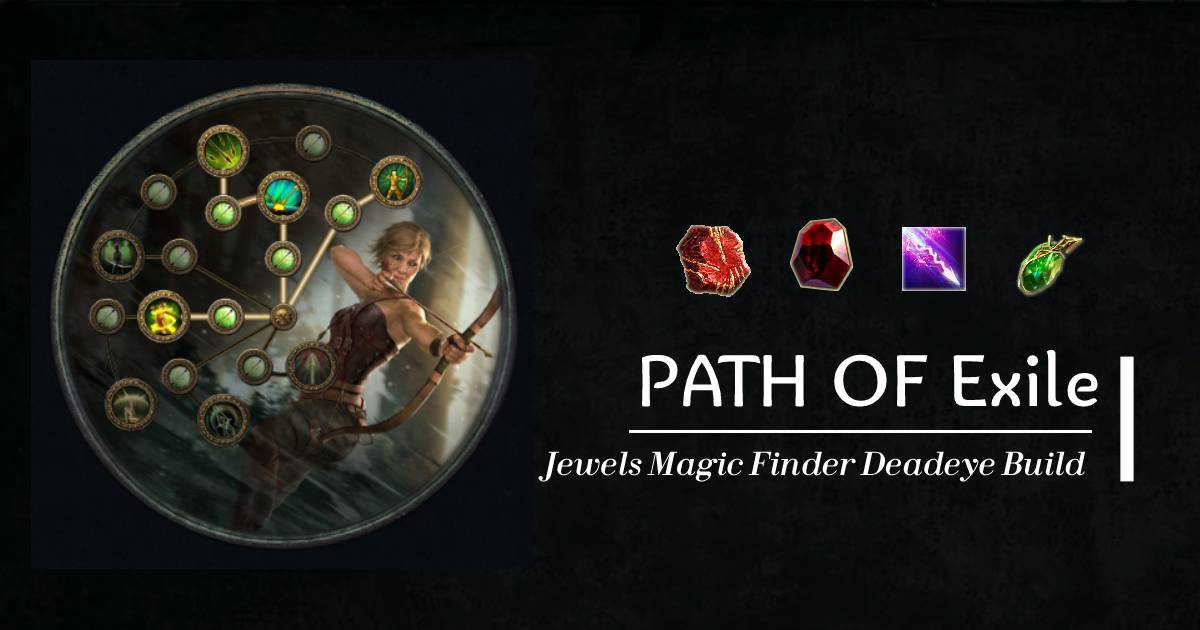 These two jewels fix some of the biggest problems with magic finder builds, which are their squishiness and the difficulty of using Divination Distillate. The first jewel is Immutable Force, which grants 500-1000 increased stun and block recovery. The second is BloodNotch, which grants 40-60% of damage taken from stunning hits as life.
When combined, these two jewels create a build that is immune to stuns and difficult to kill. To achieve hit immortality, you can use petrified blood. This jewel set will save you a lot of money, as it is much cheaper than the forbidden dual set of master surgeons.
The way the build works is that you want to stun yourself, and the Immutable Force jewel will make the game still playable with its sudden block recovery. The BloodNotch jewel will allow you to recover life from the stuns, leaving only a small gap of 40% to make up. This gap can be filled with petrified blood.
Using Divination Distillate has always been a problem for magic finder builds, as it ends once you reach a full life. However, you can use petrified blood to reserve some of your life and cancel out the regen of Divination Distillate with Blood Rage. This will allow you to sustain the flask for as long as you want.
In conclusion, if you're looking to improve your magic finder build, these two jewels are a great option. They solve the problem of squishiness and make using Divination Distillate much easier. They may be expensive, but they are a much cheaper alternative to the master surgeon jewel set. So go ahead and try them out!
Most Popular Posts
Popular Category Lists