Diablo 4 Beginner Guides: Make the most out of your gaming experience
Diablo IV is an upcoming action role-playing game developed and published by Blizzard Entertainment, scheduled for release on June 6, 2023. If you're new to the world of Diablo 4, then you've come to the right place. In this article, we'll be discussing some essential tips to help you get started and make the most out of your gaming experience. So, without further ado, let's dive right in!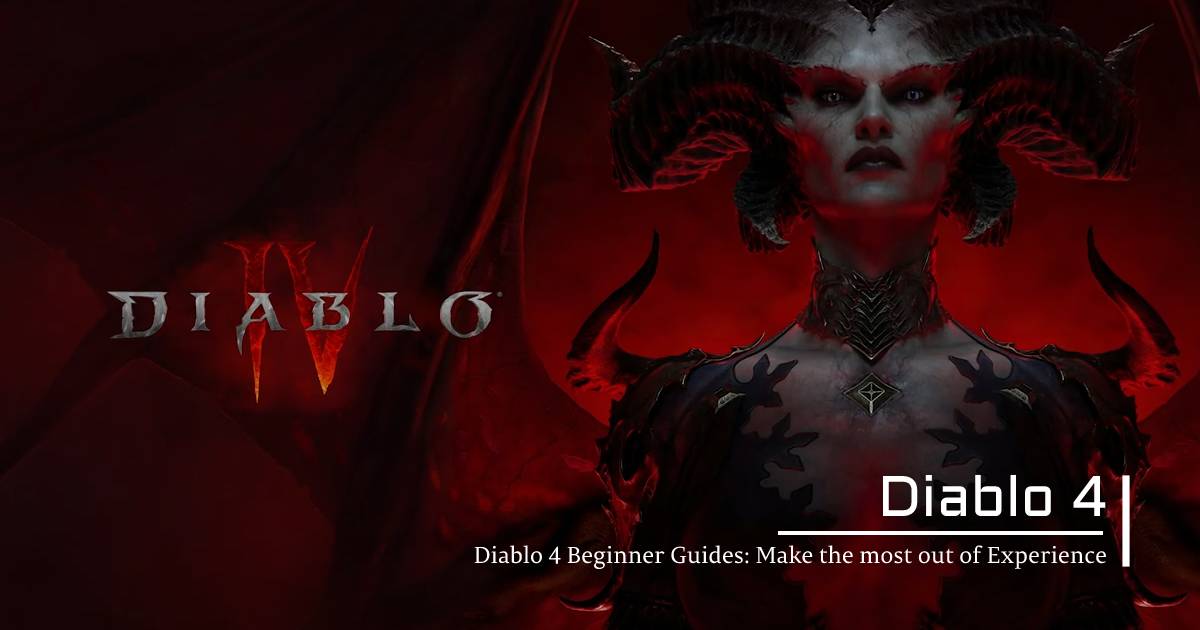 ↖ Tip #1: Choose Your Class Wisely
One of the most critical decisions you'll make in Diablo 4 is selecting your character class. Each class has its unique abilities, playstyles, and strengths, so take the time to research each class and choose one that suits your preferred playstyle. Remember that you can always switch later, but it's best to find a class that you feel comfortable with from the start.
↖ Tip #2: Gather Resources
Resources are essential in Diablo 4, as they allow you to power up your character and upgrade your gear. So make sure you explore every inch of your environment and loot everything you can get your hands on. Additionally, kill every enemy possible and complete side objectives to gather even more resources. Remember always to go back to town with a full inventory, as you can salvage all your unwanted items and get even more crafting materials and Diablo 4 Gold.
↖ Tip #3: Get a Good Weapon
Your weapon is your most critical tool in Diablo 4. Therefore, it's crucial to prioritize finding a weapon that you can use effectively and that suits your character class. With the right weapon, you can take down even the toughest enemies with ease. Keep an eye out for orange legendary items, as they have incredible affixes that can completely change your build.
↖ Tip #4: Use Your Abilities
Each class in Diablo 4 has unique abilities that can be used to great effect in battle. Make sure you experiment with your abilities and learn when to use them for maximum effect. Additionally, customize your abilities to suit your playstyle by investing in the right skill tree options.
↖ Tip #5: Play with Others
Diablo 4 is a social game, and the experience is often better when you play with others. Join up with friends or strangers and tackle the game together. Playing with others can also help you gain experience and resources faster, so it's definitely a benefit to do it. However, if you're a solo player, don't worry. There's plenty for you to do in Diablo 4, and you won't miss out on much.
In conclusion, we hope these tips help you get started on your Diablo 4 journey. Remember to choose your class wisely, gather resources, get a good weapon, use your abilities, and play with others.
Most Popular Posts
Popular Category Lists