OSRS Guides: Farming Gold use Ghasts Rot Rotten Food
In this guide, we will explore an unusual money-making method in Old School RuneScape that involves collecting rotten food and selling it to other players. Rotten food may seem useless, but it is not tradable on the Grand Exchange, making it a rare and valuable item.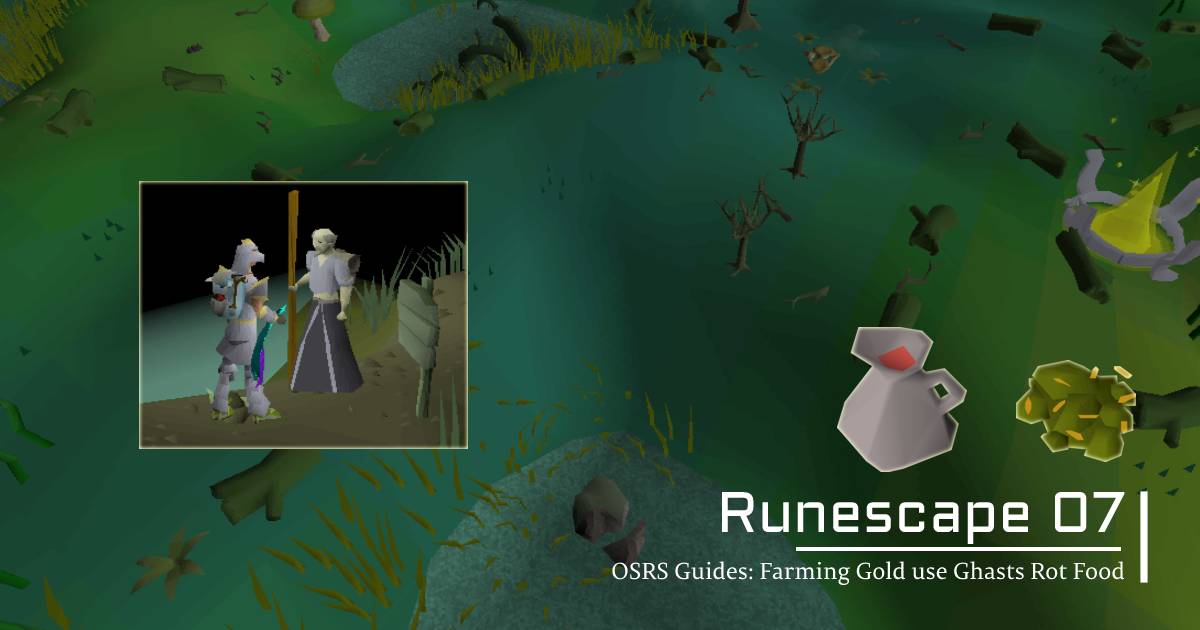 To begin, we need to find a way to obtain rotten food. One method is to visit the Mort Myre Swamp and let the ghasts there rot our food. However, if you have already lit a fire that prevents food from rotting, you will need to use another account.
Next, we will need to collect jugs of wine, which surprisingly can also be rotted by ghasts. We will travel to the Mort Myre Swamp and see how quickly our inventory of wine can be turned into rotten food. However, the ghosts in the swamp are not very effective at rotting food, so we need to try another location.
Temple Trekking is another viable location where ghasts can be found. The ghasts in Temple Trekking are different from those in the Mort Myre Swamp and are more effective at rotting food. However, there is an element of RNG involved in finding the ghasts in Temple Trekking.
To start, we will need the Mauritania Leagues 3 and the Crafting Cape. We will teleport to Burgh de Rott and take the hard Temple Trek route. If we get stuck during the trek, we can teleport back to Burgh de Rott and start again. Alternatively, we can bring a hammer and knife and some free inventory spaces to make the trek more efficient.
When we encounter the ghasts, we will run around in circles to let them rot our wine. Our inventory should be worth around 100k OSRS GP, considering each rotten food can be sold for 4K gold. We will then teleport to the Crafting Guild or any other bank and repeat the process.
To make the trek even more profitable, we can bring some combat gear and kill the Nail Beasts we encounter. We can also claim the reward from the Temple Trekking mini-game and take Bow Strings.
In conclusion, while this money-making method may seem odd, collecting rotten food can be a profitable venture. With the right preparation and location, you can turn wine into money and make a substantial profit in Old School RuneScape.
Most Popular Posts
Popular Category Lists