Poe 3.21 Very Tanky Impending Doom Pathfinder Build
Are you looking for a strong poe builds that can handle most content in Path of Exile? Look no further than the Impending Doom Pathfinder! This build is focused on poison stacking, with an emphasis on using Impending Doom linked to a curse (Despair, in this case) and overwriting it with more curses using Vixen's Entrapment. The Pathfinding ascendancy provides numerous boosts for the build, including flash charges, elemental damage conversion, and increased flask effects. In this guide, we'll go over the key aspects of the build, including the pros and cons, required uniques, and recommended passive skill tree.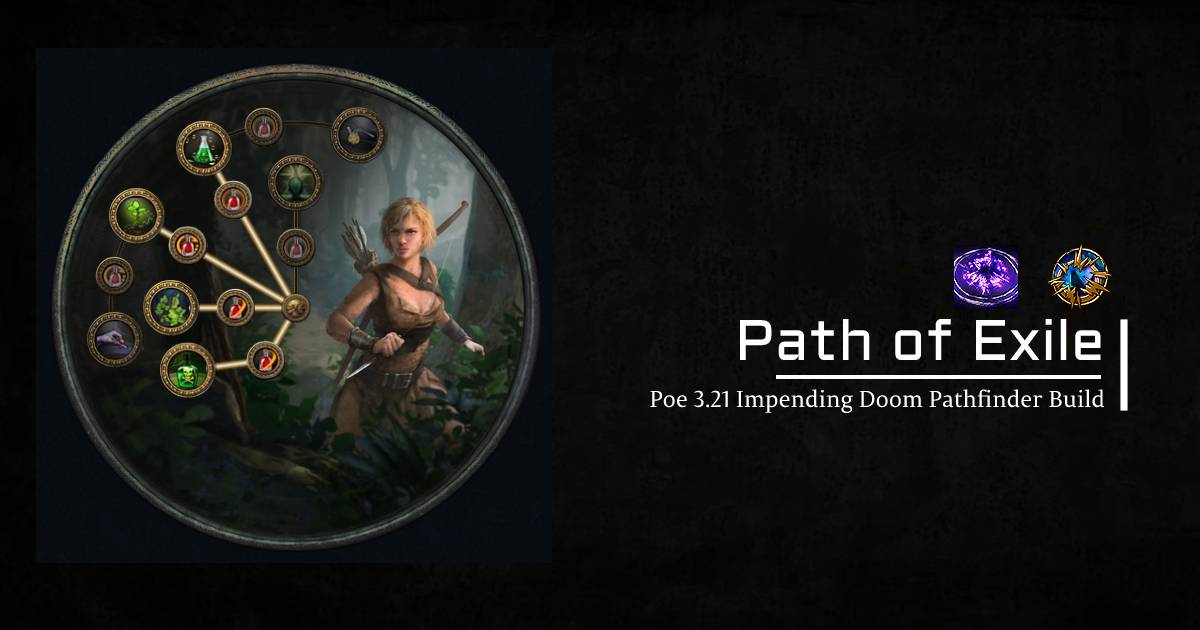 ↖Pros:
Strong single-target and AoE damage
Very tanky, with full spell suppression and elemental damage conversion
Can handle most content in the game
No need to worry about elemental resistances on gear
↖Cons:
Weak against damage over time (DoT) effects
Requires significant investment, making it less beginner-friendly
Can't run all map mods (e.g., reduced curse effect, no regen)
↖POBLink: https://pobb.in/tK0_xMi93u_F
↖Required Uniques:
↖Passive Skill Tree:
Start with the Witch or Shadow class, and prioritize nodes that increase chaos damage, curse effect, and poison damage
Grab the Vile Bastion cluster in the Witch area for some early defenses
Head towards the Shadow area for additional poison and curse effect nodes
Work towards the Pathfinder ascendancy, which provides numerous boosts for the build, including increased flask effect, flash charges, and elemental damage conversion
Allocate Whisper of Doom on the passive tree to increase curse limit to 2, and allocate Vile Intent for increased chaos damage
↖Gems:
↖- 6-link: Impending Doom - Despair - Controlled Destruction - Efficacy - Void Manipulation - Swift Affliction
↖- Vixen's Entrapment: Temporal Chains - Enfeeble - Withering Step (or another curse of your choice)
↖- Other gems: Flame Dash (mobility), Herald of Agony (for additional poison damage), Immortal Call (for additional defense)
↖Flasks:
Topaz Flask: reduces lightning damage taken
Sapphire Flask: reduces cold damage taken
Ruby Flask: reduces fire damage taken
Quicksilver Flask: for mobility
Unique Flask, such as Atziri's Promise or The Wise Oak
In summary, the Impending Doom Pathfinder build is a strong option for those looking to tackle endgame content in Path of Exile. While it requires significant investment, the build provides numerous defenses and a high damage output through poison stacking. With the right gear and passives, this build can handle most content in the game.
Most Popular Posts
Popular Category Lists