How to Defeat the Old School Runescape Hardest Rabbit Boss?
Are you ready to take on one of the Hardest bosses in all of Old School RuneScape? Look no further than the rabbit! This guide will show you how to defeat the evil-looking rabbit boss found in Prifddinas, north of the town.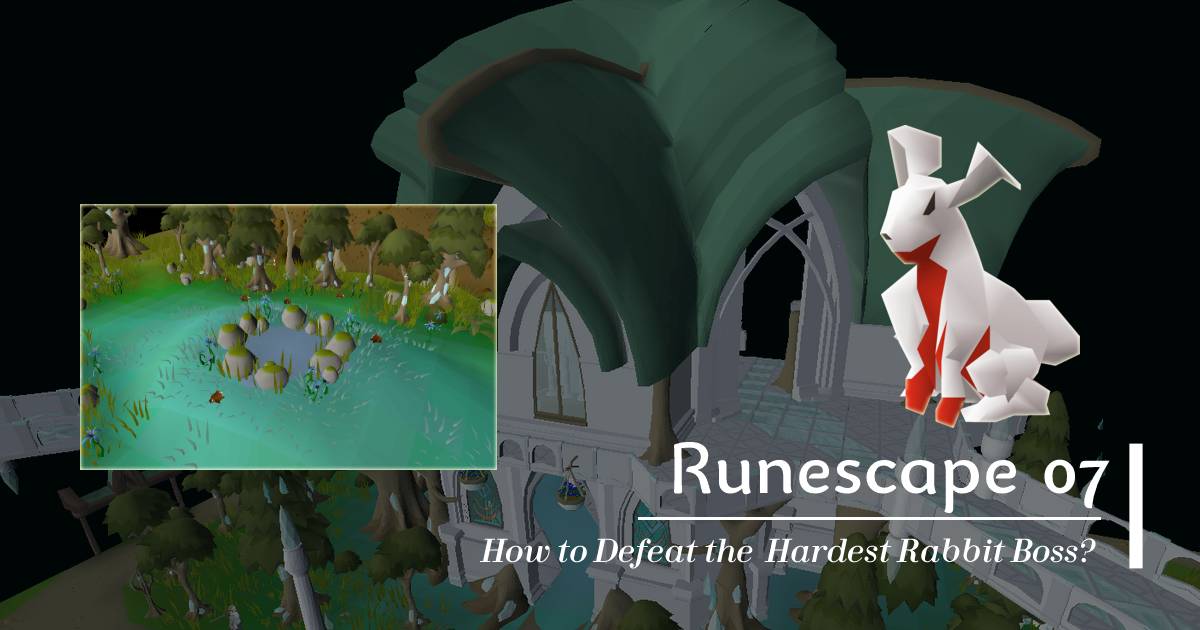 Before we get started, it's important to note that the rabbit boss has the same health as the Corporeal Beast and deals extremely high damage with a high attack speed when killed. It is guaranteed to drop a crystal grail, which is a cosmetic item, and has a respawn time of six hours. Thralls are not allowed inside the cave, making it effectively immune to thralls.
Now, let's get to the strategy for defeating the rabbit boss.
Recommended Equipment:
Ruby bolts
Dragon Warhammer or Banner's god sword (optional)
Rune crossbow or better
Void armor (optional)
To get to the rabbit boss, leave the town and look for the cave entrance. It is located near the farming patch area. Enter the cave and locate the rabbit boss.
Once you find the rabbit, the strategy is to shoot him once or twice with your ranged weapon, then run away. This will allow you to avoid taking damage while the rabbit's health regenerates. Repeat this process until you defeat the rabbit.
If you are having trouble hitting the rabbit consistently, you may want to consider bringing ruby bolts. These bolts have a special effect that can do massive damage to enemies.
Another tip is to bring a dragon warhammer or Banner's god sword, as these weapons have a special attack that can lower the rabbit's defense.
Finally, if you are having trouble staying alive, consider bringing void armor, as it provides a good balance of defense and offense.
Overall, defeating the rabbit boss may take some time and patience, but with the right equipment and strategy, you can emerge victorious and claim the crystal grail and OSRS GP as your reward!
Most Popular Posts
Popular Category Lists