How to Maximize Farming Poe Currency with Juicing Maps?
Path of Exile is a popular online action role-playing game where players can explore and conquer challenging areas, earn valuable Poe currency and items, and customize their characters to their liking. In this guide, we'll be discussing how to optimize your Juice map farming to maximize your Poe currency gains.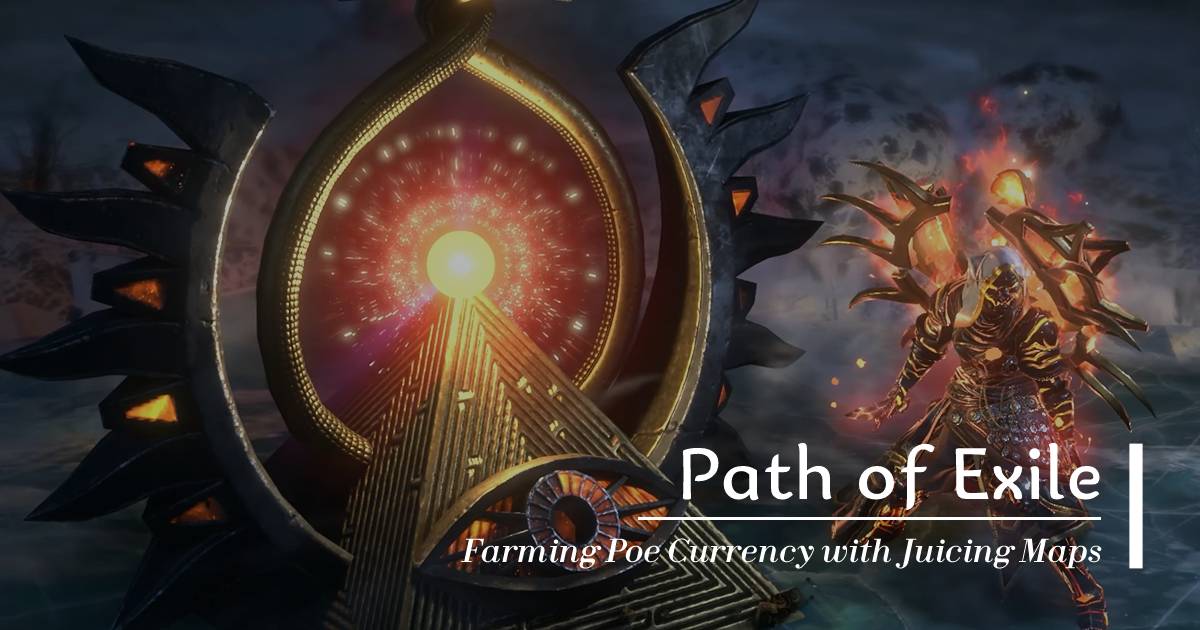 Firstly, you'll need to juice your maps. For this, you'll need four maps and four Vaal Temples, as these are essential for farming Vaal Temple boxes. Additionally, you'll need 16 scarabs, preferably the cheapest ones you can find, although you can run any quality. Rusted scarabs are the most commonly recommended, as they are easier to sustain and cheaper.
To optimize your currency income, force Sacred Grove to spawn every single map by duplicating the Sacred Grove seed section. The duplication will also duplicate any juice used, allowing you to maximize your gains. You can also add Beyond, which spawns more monsters and provides valuable Beyond currency, and an open section, which you can use for any variety of purposes. If you're interested in farming high-value items, you can force the Mirror of Delirium to spawn using a cheap section or run Breach or Abyss for more rarity.
One of the best ways to optimize your map farming is to use a wandering path strategy, where you use every duplicate map drop to farm eight-modifier corrupted maps. This is especially effective when enhanced by the Wandering Path. Remember that map selling is also an important aspect of this strategy, so be sure to have stash tabs to keep your juice and currency.
Using big, trade-enabled stash tabs will allow you to sell valuable items easily, even if you don't have time to price them individually. Simply give the whole tab a generalized price, and if an item is valuable, you can always re-list it for a higher price or sell it outright. It's also important to regularly empty or have multiple stash tabs to fill up as you continue to farm maps.
Overall, juicing your maps and using the wandering path strategy, along with trade-enabled stash tabs, will help you maximize your currency gains in Path of Exile. With these tips, you'll be well on your way to becoming a successful PoE farmer.
Most Popular Posts
Popular Category Lists