Old School RuneScape Bounty Hunter is back on May 24th
The Old School RuneScape team has just announced some exciting news: Bounty Hunter is back on May 24th! This is great news for those who love PK in the wilderness but prefer a more noob-friendly method. Bounty Hunter is a great way to get people into the wild and PvP, without having to deal with the more advanced techniques such as F keys, britting, and barraging with overheads.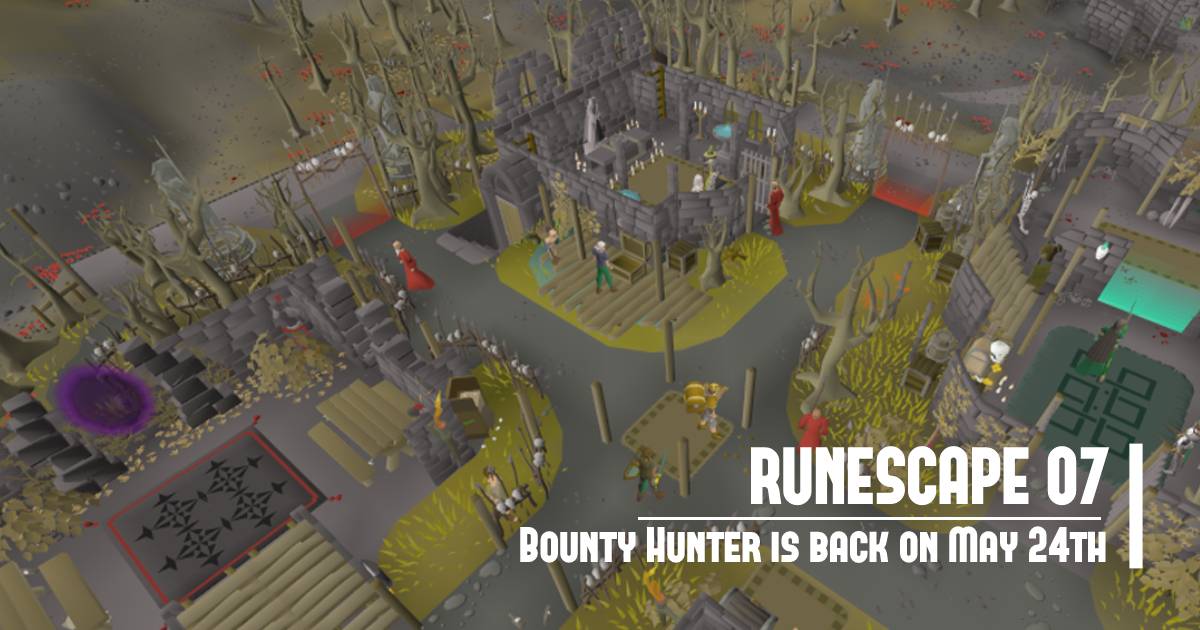 The new Bounty Hunter update comes with new, but familiar ancient warrior's equipment imbued with existing items, dark new cosmetics, and XP rewards. It's a great way to earn some good money and have a lot of fun while doing it.
The hype trailer for the Bounty Hunter update was just released, and it's sure to get you excited. While there's not much room for details, the trailer promises exclusive rewards that will allow us to experiment more than ever before.
When playing in the Bounty Hunter world and venturing into the wilderness, you'll notice an interface displaying the target system appear in the top-right corner of your game client. This system will automatically pair you up with another player within 5 combat levels as your target. Once assigned, your target can be attacked by you regardless of their location within the wilderness.
To be eligible for a target, you must have at least 20K OSRS Gold deposited in the Emblem Trader's Coffer. You can deposit the required amount of coins, up to a maximum of 2M OSRS GP, by speaking to the Emblem Trader on either of the Target worlds.
The game has a built-in limit to prevent repeatedly obtaining the same targets, even with just two players. To ensure that continuous targets are available, there must be a minimum of 11 unique accounts active in the wilderness on a Target World at any given time.
It's important to note that as soon as you enter the wilderness on a Target World, you will instantly be given a Skull status. However, leaving the wilderness will immediately remove the Skull. So, be cautious while you're out there!
So mark your calendars for May 24th and get ready for some exciting PK action in the wilderness with Bounty Hunter.
Most Popular Posts
Popular Category Lists