GTA 5 Exciting Events and Sales in Weekly Update May 11th
GTA V features an open-world environment where players can explore the vast city, complete various missions, and engage in activities such as driving, shooting, and flying. The game also has an extensive online multiplayer mode, which allows players to team up with others to complete missions or compete in various game modes. Welcome to this week's GTA 5 update, which goes live tomorrow May 11th. This week's update features some exciting events and sales, so let's dive in and see what's in store for you.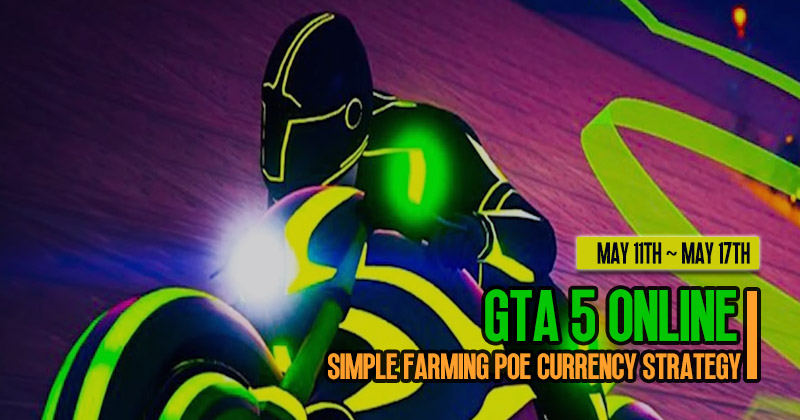 ↖ Acid Lab business
The Acid Lab business is back in the spotlight with a 1.5 times GTA money and RP payout on all Acid Lab sell missions.
This is an excellent opportunity to make some serious cash if you're looking to grind solo missions.
Additionally, the Acid Lab resupply and steal missions are offering 2 times supplies, which is a great way to stock up on resources for your business.
↖ Deadline game mode
For those who enjoy the Deadline game mode, this week you can earn double GTA money and RP on this event.
Although it's not a quick way to become a billionaire, it's still a fun way to spend some time with friends and earn some extra cash.
↖ Vehicle sales
Moving on to vehicle sales, this week you can save 30% off four different vehicles.
The Declassy Droga, typically priced at 1.87 million, is now on sale for 30% off at 1.3 million.
The Declassy Tomahawk Coupe, which is a sleek-looking car, is typically priced at 1.5 million, and you can get it on sale this week for just over 1 million.
The Ocelot Locus, priced at 1.6 million, is also on sale for 30% off at 1.1 million.
The Pegassi Torero Exo is typically priced at 2.89 million but is going on sale for a little over 2 million.
This is a limited-release vehicle and is based on the new version of the Lamborghini Countach.
↖ Podium vehicle
The Podium vehicle this week is the Vapid GB 200, and the prized ride is the Bravado Valera.
If you're interested in trying to win the prized ride, you'll need to place in the top five in the street race series for three consecutive days.
↖ Racing
For those who enjoy racing, this week's Premium Race is Across the Wilderness, and the Time Trial is the Great Ocean Highway.
The RC Time Trial is Little Seal Park, and the HSW Time Trial is Textile City.
Finally, the Last Dose hard mode event is still available until May 17th, so if you're interested in picking up some cool outfits, make sure to check it out.
Most Popular Posts
Popular Category Lists