GTA Online Weekly Update: Double Money, Discounts, and More on June 2nd
Welcome to this week's GTA Online update, where we have exciting opportunities for players to earn double money, discounts on vehicles and upgrades, and much more. Now, let's explore what this week's update has in store.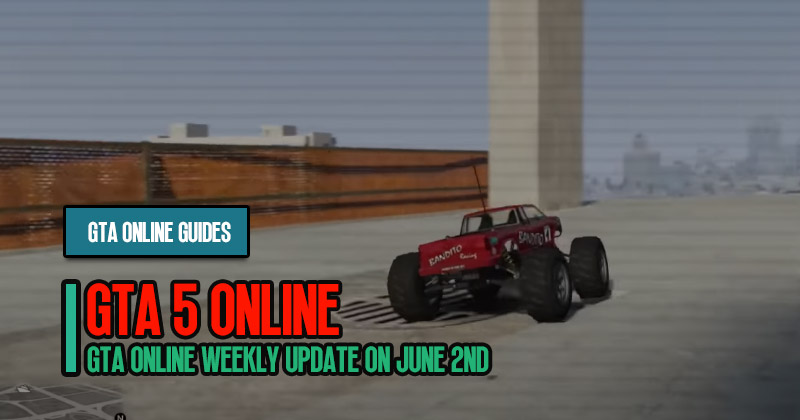 ↖ Podium Vehicle
This week, the drift Tampa takes the spotlight as the podium vehicle. Usually priced at $995,000, this is a chance for lucky winners to add this high-performance car to their collection without spending a dime. Spin the lucky wheel for a chance to win!
↖ Prize Ride
For those seeking an adrenaline rush, the BF Weeble awaits. Valued at $870,000, you can call it yours by winning a Pursuit race for three consecutive days. Test your driving skills and claim this exciting ride as your own.
↖ Discounts
In the spirit of savings, a modest 20% discount is available on hangers and all associated upgrades. Additionally, a 20% discount is up for grabs on the High Road, a popular vehicle among players.
↖ Vehicle Discounts
This week's vehicle discounts include a 30% discount on the Nimbus, a versatile aircraft for aerial adventures. The volatile is also on sale with a 30% discount. While it may be massive, consider carefully before making this investment.
↖ Car Discounts
Car enthusiasts will be pleased to know that several iconic vehicles are available at discounted prices this week. Enjoy a 30% discount on the following cars: Specter, X80 Proto, OBEY 10F, and the classic Adder. Don't miss out on these legendary rides for a fraction of their usual cost.
↖ Double Money Opportunities
While the bonus money this week might not be groundbreaking, several opportunities remain to boost your bank balance. Take on the Diamond Casino & Resort's Data Leaks missions for lucrative rewards. Free mode challenges and events also offer double money and RP, so watch for them. Embark on junk skydives and receive $300,000 for completing all ten. Flight school, stockpile adversary mode, and time trials offer double money rewards. Complete the HSW time trial at Pacific Bluffs to earn a hefty $500,000.
↖ Exclusive Log-in Bonus
Simply logging in this week will grant you a stylish pink and green camo livery for your Avenger, available in your dealerships.
↖ Simeon's Specials
This week, Simeon is offering several vehicles for purchase at his dealership. Choose from the Banshee, Gang Burrito, Virgo Classic, Baller ST, and the Nagasaki Chimera. You'll find the Pegassi Ignis and the Truffade Adder in Luxury Autos.
↖ Time Trials
Participate in this week's time trials for those seeking extra challenges and rewards. Your destinations are Fort Zancudo, RCS Construction Site 2, and HSW's Pacific Bluffs. Remember, completing these time trials will reward you with double the money.
Conclusion:
Although this week's bonus money might not be mind-blowing, the various opportunities to double your earnings across different activities provide a chance to make significant progress in GTA Online.
Most Popular Posts
Popular Category Lists